Universal Studio Singapore
Had been very busy for the past few months & no time for updating my blog. A huge backlog of image files are gathering in my computer, so lets get on with it.
20th Aug. 2012 ~ Never quite get along with most of my relatives except an aunt, but we seldom have chance to meet up. When my favorite aunt suggested an outing to Universal Studio Singapore at Sentosa, I jumped at the chance. Since my aunt had wanted to pay for everything, I persuaded my reluctant guy who had been to many such theme parks around the world, to come along as our photographer.
Lesson #1, as my jaded guy had said, never, never, NEVER visit such popular places on a weekend or public holiday! While we waited in the shade, poor guy queued for nearly an hour in the blistering heat for the entry tickets. He had a lot more negative comments about these over-priced & over-hyped so-called entertainment, but are too explicit to be placed into my blog. Heehee... =P
Anyway, for all his grumpiness, my sulky boy does his task as a photographer. So, let his pics do the words as I'm too busy & tired for much writing.
My favorite aunt & me @Universal Studio Singapore.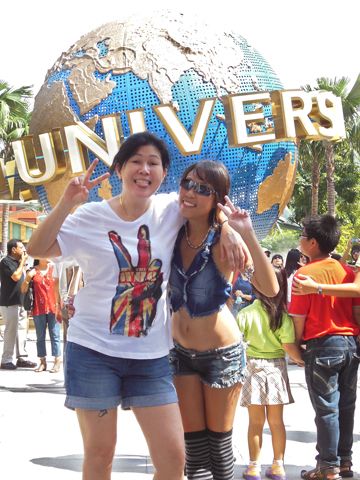 Camhogging @Universal Studio Singapore.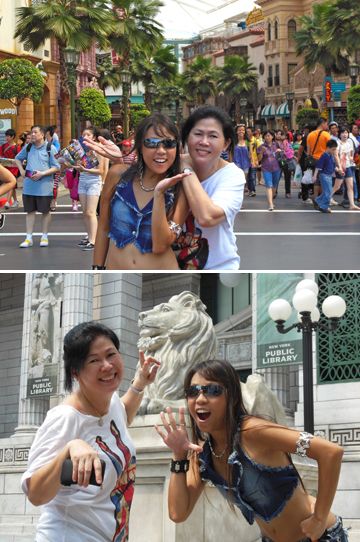 Props of Hats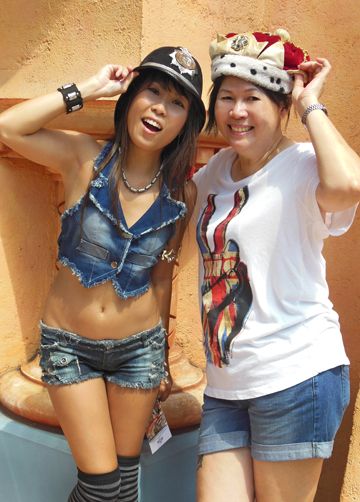 Still Movie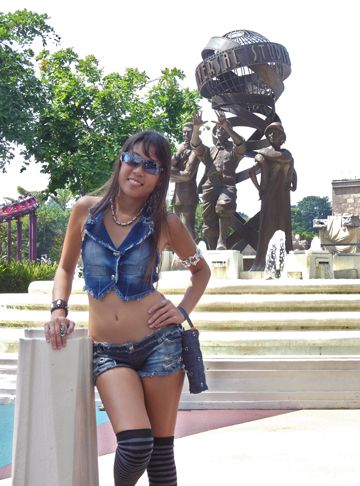 Muppets!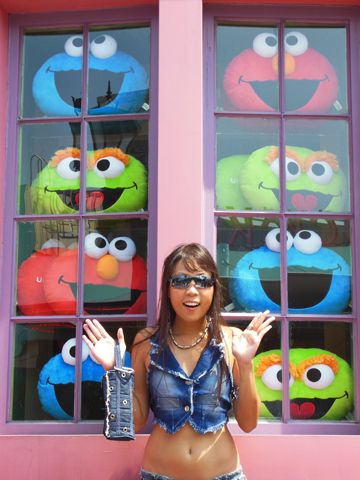 Meter Maid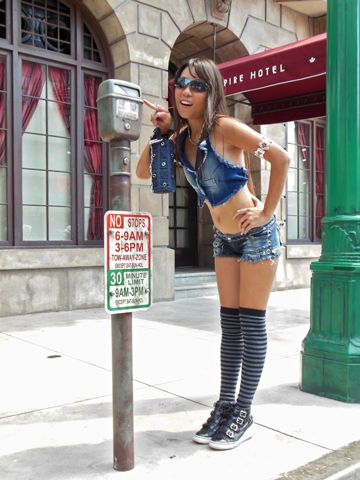 Stilt-walkers Upraising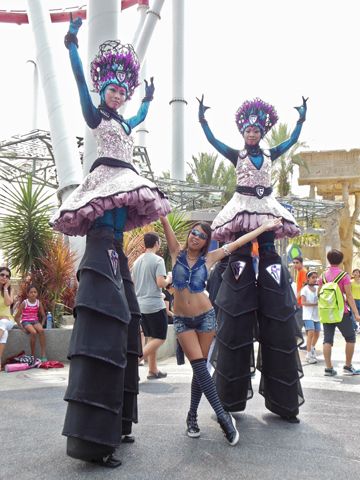 As I ever performed as a stilt-walker, I'm wondering are their pay good enough for them to sweat gallons under their costume. Perhaps the bonus is a sure guarantee to stay slim. =P
Pose Like An Egyptian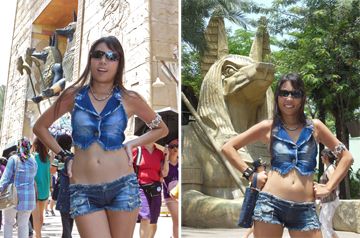 FairyLand & Dancing Waitress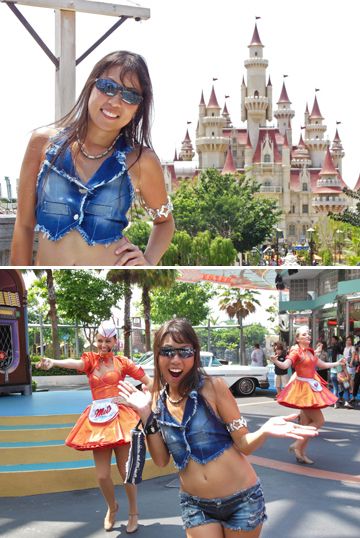 Transformers!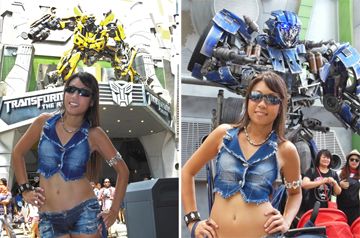 At the Transformers ride, we were told that the waiting time will be about 3 hours which is like, WTF?!? Well, my guy had that smug look on his face. We came back much later & managed to get in after a 25 minutes wait.
In my personal opinion, the best rides are the
Battlestar Galactica roller coaster
& we tried the Cylon ride twice.
Battlestar Galactica Rides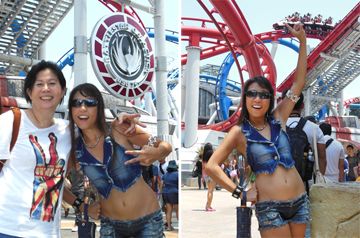 And now for some prehistoric pictography...
Jurassic Park Style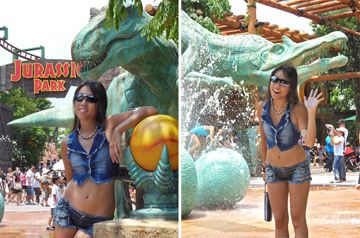 Teething Babies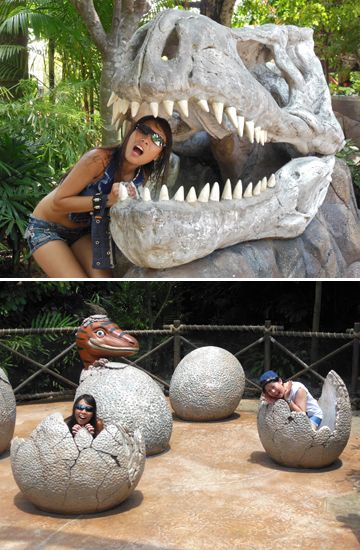 After which, we returned to the modern world of trying to pose like a glamourous avant-garde fashion model. =P
Ladies of The Horse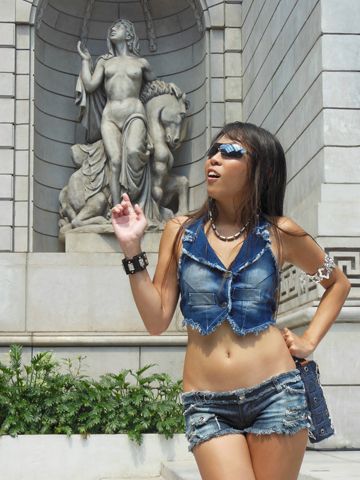 Shanty Town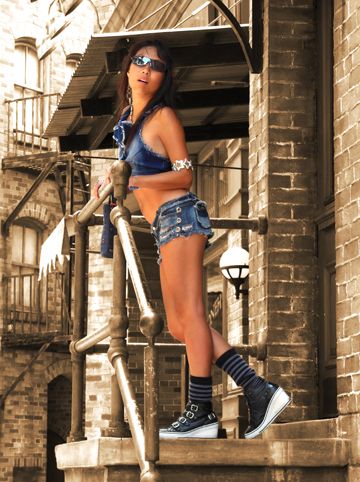 Blues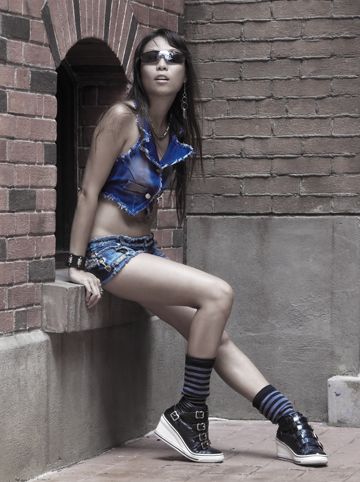 Gotham Cool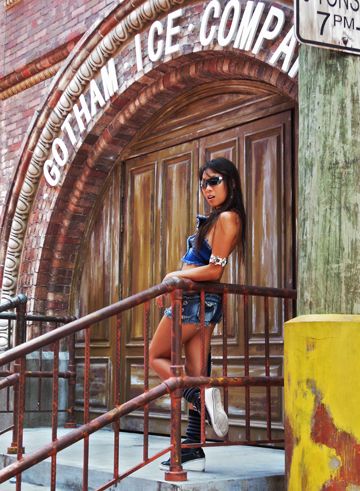 Back Street Girl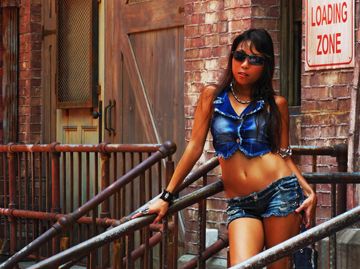 How about pretending to be a life-in-the-fast-lane car show girl?
Playing Cops & Robber of The Heart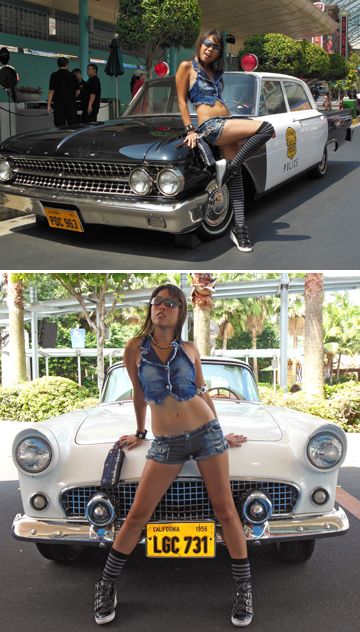 Rides Like a Superstar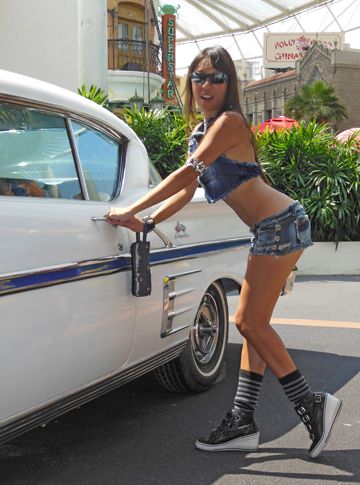 Back To 123 School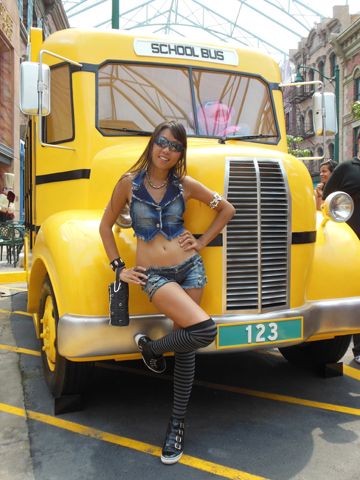 Yellow Hot Rod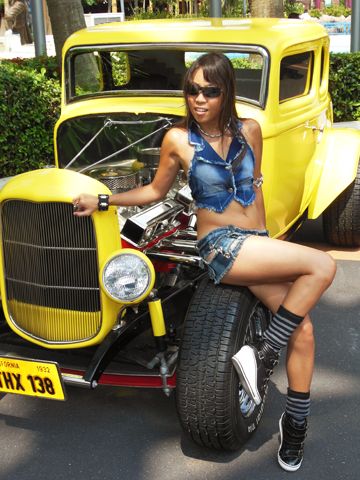 BumbleBee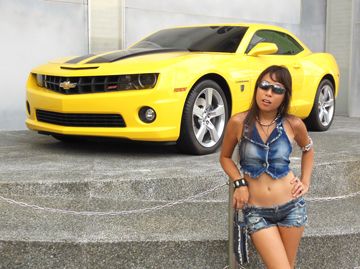 >

Then switched back to a happy little Hamster with her favorite aunt taking a kiddy ride... xD

Yellow, Yellow, Happy Fellows!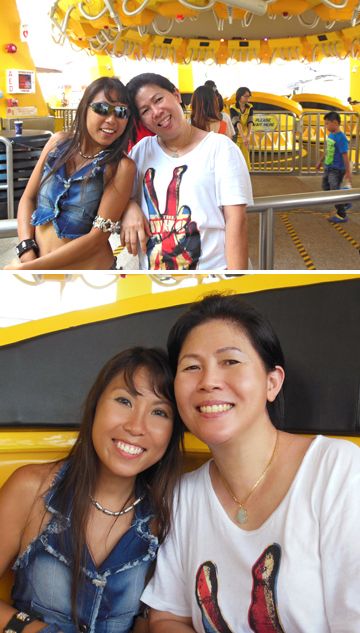 Round & round we goes dizzily...
Despite the heat & the crowd, it was a very enjoyable day outing with my favorite aunt. I wish we could do more of this!
Jumped For Joy!