A Day Trip To Johor Bahru
Friday, 4th Feb, 2011 ~ Johor Bahru is a small town at the most Southern tip of West Malaysia which is link to Singapore by a short causeway. As my family & relatives cannot celebrate this Lunar New Year according to tradition due to my grandma passing away less than a year ago, we had not much to do during this festival. So, I went for a short trip across to Johor Bahru(JB, as the locals called it).
Set out at noon. It was cold & chilly. Upon reaching JB, I was seriously overdressed! Dammit, it was freaking hot over there!
Overdressed @Johor Bahru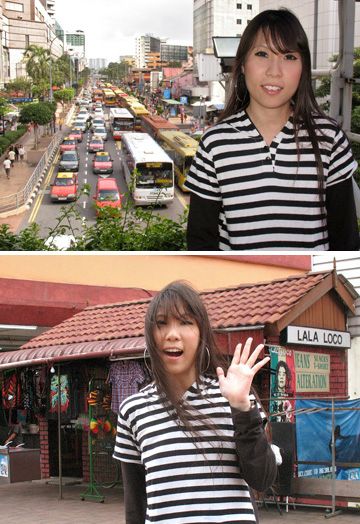 I had being told that JB looks like Singapore in the 60s' or early 70s' & progress is slow over there. It's being years last I'd been to JB, over 8 years ago. Except for the new, much bigger immigration/custom building which made me walked a longer distance to reach the town center, nothing much has changed.
Street of JB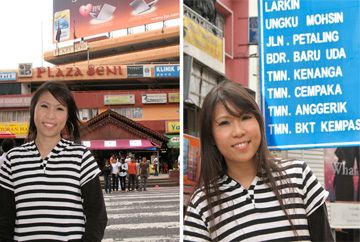 More then 10 years ago, City Square is the newest mall in JB town center & still is the newest mall today.
City Square Shopping Mall
And what is this?!? The booth(in my pic below) caught me by surprise till I remembered about what it might be like in the '60s & '70s. You needs to pay for cellphone ringtones?!? You mean they dunno about the Internet, computers or MP3? C'mon...
Booth selling cellphone ringtones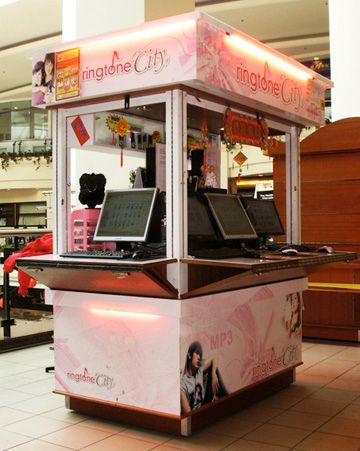 Stayed in the mall coz it was damn hot outside. Nothing to do as I'm not the shopping type or the food lover.
Hamster @City Square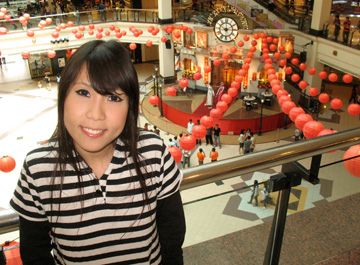 JB CamHogger xD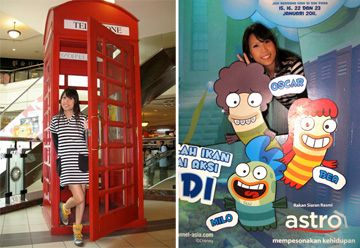 Dinner at JB, baked rice with watery mushroom soup.
Dine @Vivo Cafe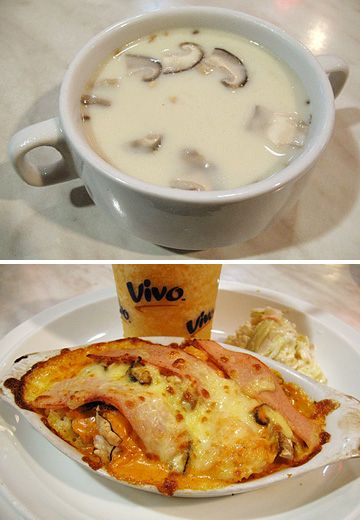 Quite a boring trip. A chocolate ice-cream save the day. Not everything is lost as long as there is chocolate! LOL! =P
Teeth-staining Chocolate Ice-cream! xD