Pre-X'mas Dinner @The French Stall
Sunday, 19th Dec 2010 ~ It's been some time since I'd eaten at
The French Stall
. The last time was at their
MacPherson branch opening ceremony
. When Nath mentioned wanting to have a pre-X'mas dinner with us, a few close friends, my guy suggested The French Stall. And since we have not been to their main branch at Serangoon Road, we picked that venue for our dinner.
The French Stall @Serangoon Road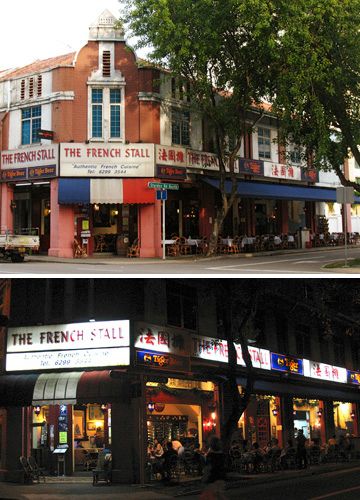 As I am no food connoisseur, so I don't know how authentic the cuisines are. Therefore, this entry is NOT a food review. I have only 2 styles of eating. If I clean out the plate, it's delicious. If you see leftover, it's not nice. Seriously, I'm not a food lover. Tempting me with food is a complete waste of time.
And this is NOT a review about The French Stall either. I'd read some negative reviews about them, their badly done food & especially about their poor service. Me, I'm used to kopi tiam(coffee shops), so I don't really expect anything amazingly fantastic from a little French style bistro operating in a non air-con shop house in Little India. Yeah, the boss is French, but he married a local & all their staffs are locals too. What do you expect? If you wanna be a snob or a nose-in-the-air gourmet, demanding pampering service & excellent food, go to a classy French restaurant where the bill will be 5 times that of The French Stall. To be honest, I'd eaten at The French Stall a couple of times & I'd no complain about their food or service.
Even with the bad reviews, The French Stall remain popular with many food lovers & we planned to be there early, to avoid the crowd. Hence, we arrived at about 6.30pm.
@The French Stall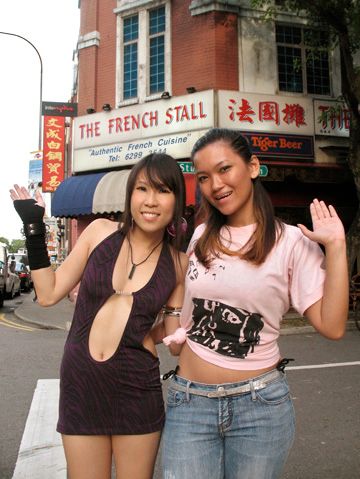 The first thing I'd noticed on the table after we were seated was their cute little candle holder. xD
Cutie Penguins! =P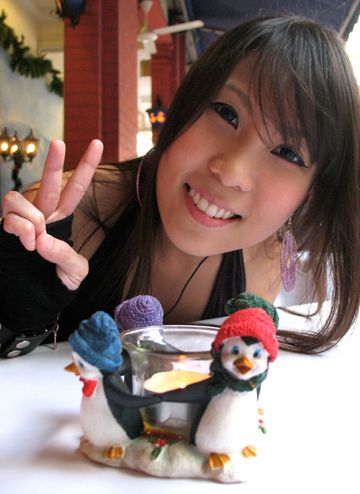 After placing the order for food, I went around camhogging & Nath wanna a pic of their Coca-Cola display as she's a fan of Coke.
Posing @The French Stall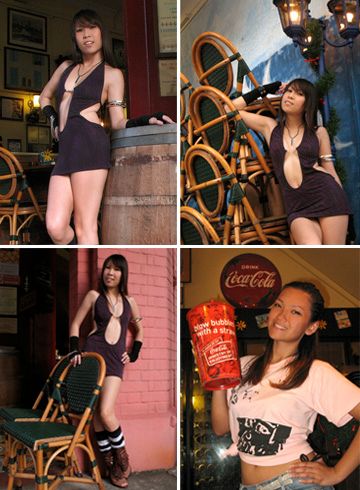 The food arrived! First, the yummy starter & appetizer.
Pan Fried Foie Gras, Chicken Liver Pâté, Leeks with Vinaigrette Dressing & French Onion Soup.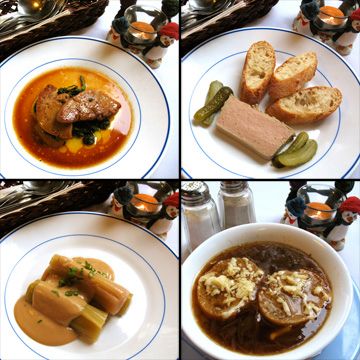 Followed by the sumptuous main course & I love...
Sirloin Steak!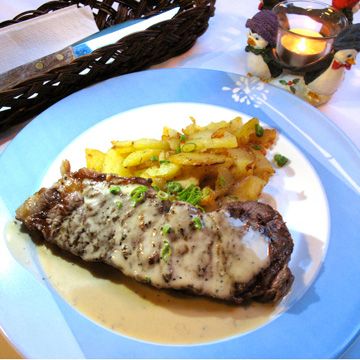 And I like my steak medium rare, juicy & succulent.
Carnivore Hamster! xD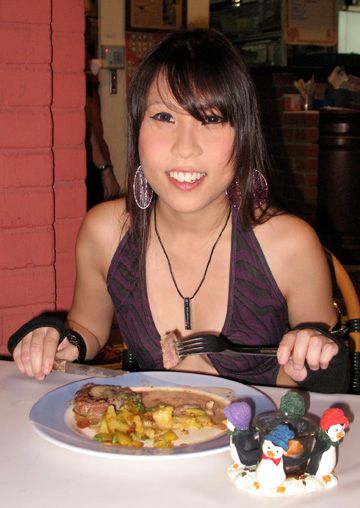 Nath tried the Pan Fried Salmon.
Salmon swimming in veggies & sauce.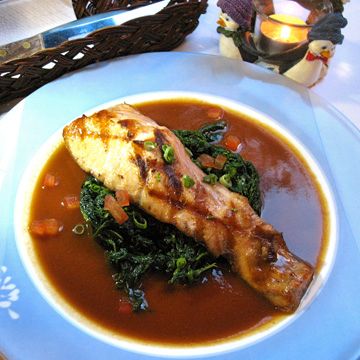 The guys ordered Dory Fish.
Dory Fish with Mashed Potato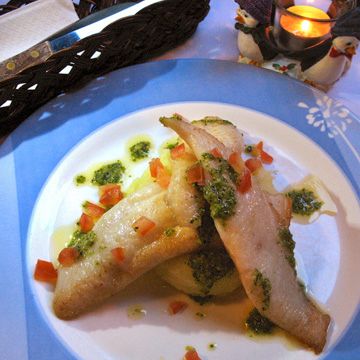 Then came the mouth-watering desserts.
Dark Chocolate Cake, Crème Caramel, Honey Cheese Cake & Tiramisu.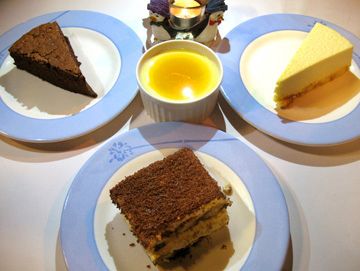 Delicious Pretty Desserts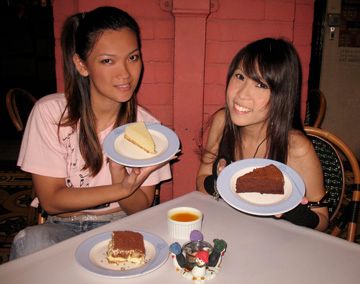 You got to try their Tiramisu. To me, The French Stall makes 1 of the best Tiramisu I'd ever tasted. It's Heavenly! =D
Once again, The French Stall did not disappoint me. So, I left some nice remarks on their feedback slip.
Viva The French Stall! xD