Forum Reunion Dinner & Clarence Birthday
Saturday, 27th Feb, 2010 ~ Among certain regular members of an online forum which I am a member of, there is this tradition to meet up once every Lunar New Year. This year is no different & we gathered for a reunion dinner. The call for this occasion was also due to the fact that 1 of the member had just strike a substantial amount in lottery. Thus the dinner was on him. Heeheehee... xD
Forum members Reunion Dinner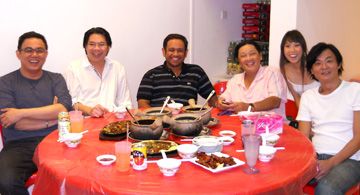 The restaurant we were at was very noisy & we had to screamed to update the latest news of everyone. Beside the shouting, we eat of course & there was no standing on ceremony at that. We cleared almost everything that were placed before us.
Yummy Food! xD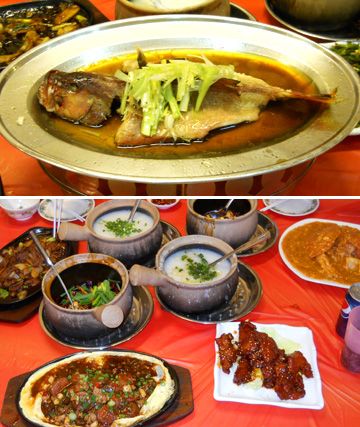 After dinner, my soulmate & I went to The Boiler Room @Saint James as we were invited to a friend's birthday bash.
With Nath & birthday boy, Clarence @ The Boiler Room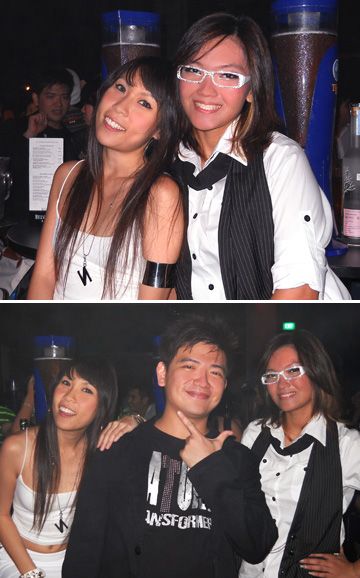 Never been to The Boiler Room & it was my first time there. As Clarence knew the management of the place, we were given front seats roll. Not bad at all & the on-stage entertainment, excellent.
Stage Performance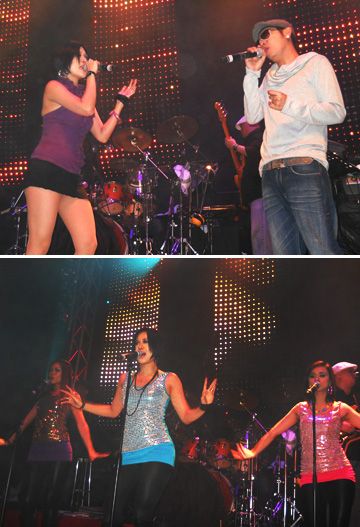 Sexy Singers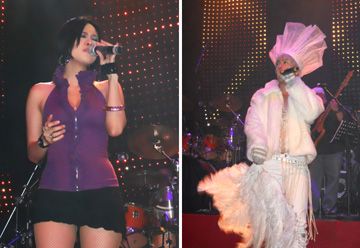 Fancy Costumes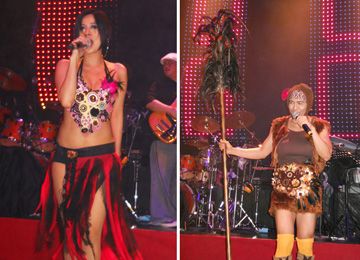 Below stage, everyone were having a good time...
Friends of Clarence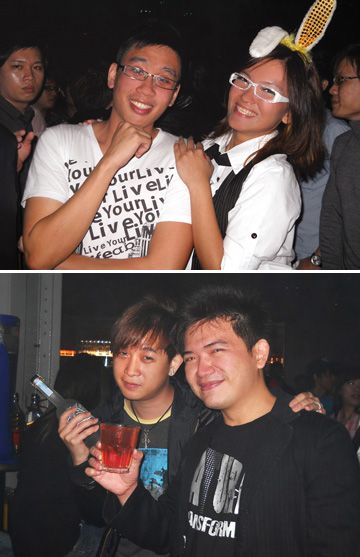 Rolling Good Time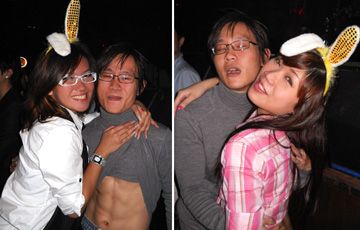 As Clarence is the birthday boy, the fun started with him. He was 'encouraged' to down a whole bottle of Vodka. LOL! xD
Clarence facing off the Vodka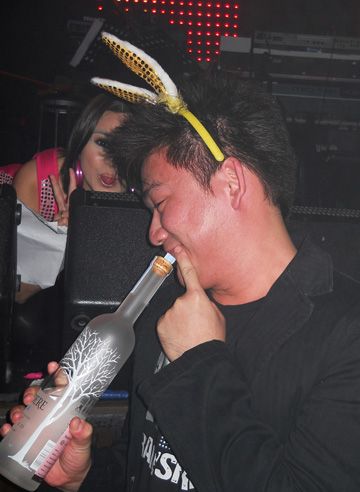 Drowning & Clowning Clarence =P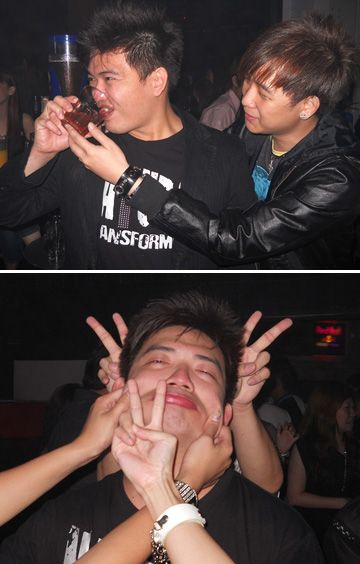 And he did it... finishing the whole bottle! xD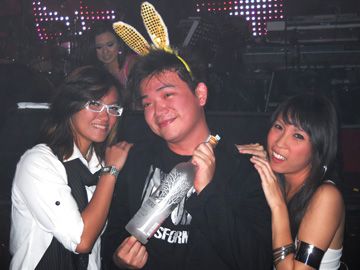 After the Vodka, Clarence thought that all he had to suffer... & came the real bombshell. The leader of the performing troupe, Gino sprang a surprise on Clarence. Dressed up as a female, fake stuffed boobs & all, Gino called Clarence up on to the stage together with a girl whose birthday incidentally fell on the same day.
Gino on stage with Clarence & birthday girl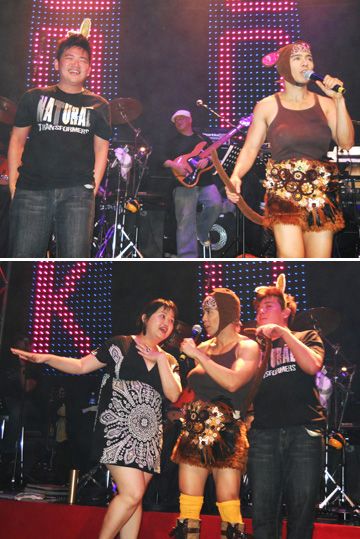 And in front of everyone, Gino made Clarence strip! LOL! xD
Gino stripped Clarence
Embarrassed Clarence with an admiring Gino!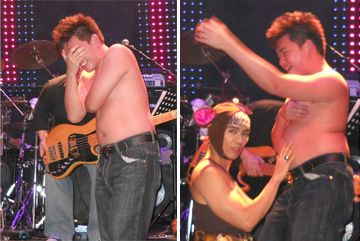 To add further insult to the birthday boy's predicament, Gino put salt on Clarence's nipples & asked the birthday girl to lick it off which she happily obliged! Hahahahahaaaaa... hilarious! xD
Clarence's with birthday girl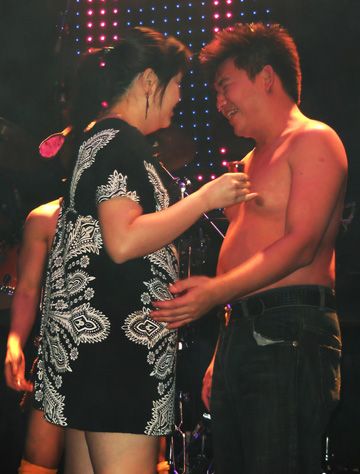 I missed videoing that part coz I stupidly started to film without hitting the 'on' button! By the time I realized it, it's nearly over! Dammit!
When the clock strike 12, out came the birthday cake.
Candle up the cake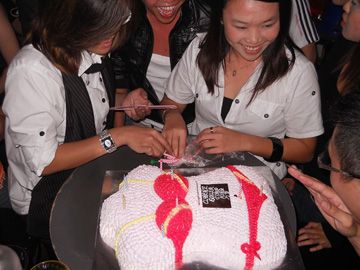 Make a wish & blow out the candles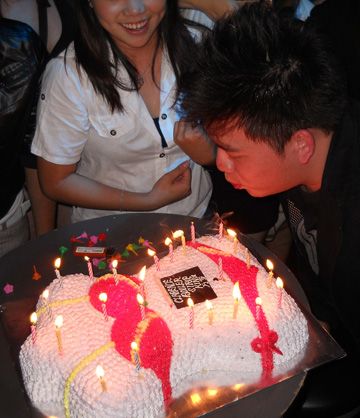 Clarence's sexy cake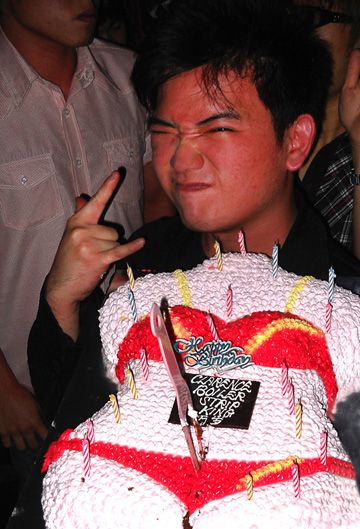 Predictably & inevitably, some friends will smash the cake on Clarence. Knowing this, I escaped the messy endeavor by staying as far away from Clarence as possible. =P
Clarence got caked & stripped again! xD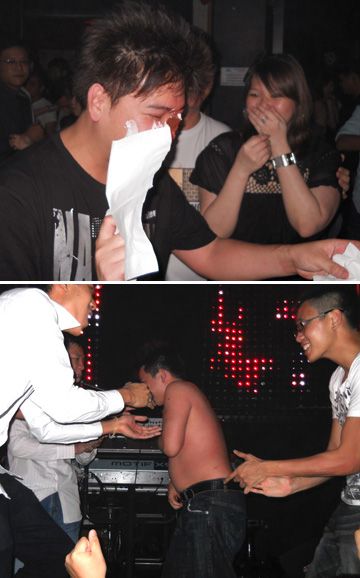 Happy Birthday, Clarence! xD
Cake-face Birthday Boy! =P