DownTown
Saturday, 12th Mar, 2011 ~ A friend had 4 free cinema tixs & so we went to watch Rango @The Cathay. Upon arriving, saw an inter-school lion dance competition going on. Took the opportunity to snap a few pics with their displays.
The Lion & The Dragon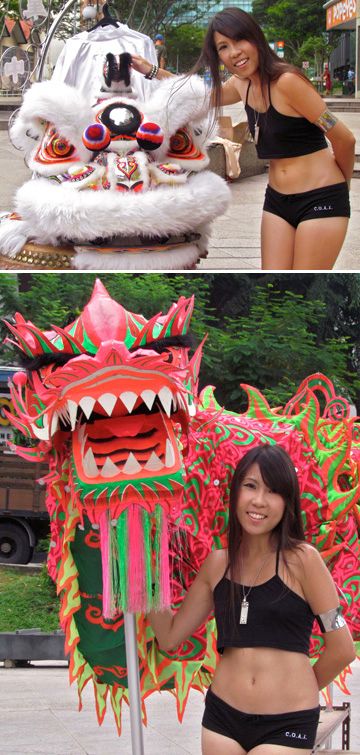 After collecting the tixs & since we had lots of time to kill, we headed to the nearby
Fort Canning Park
for some nature photography. Passed by YMCA & took a series of pics with their signage.
YMCA

The day was cloudy & it got dimmer when we arrived at the outskirts of the park. Not a good day for photography & my friends noticed dark clouds approaching. Checked with an iPad & confirmed that rain is indeed coming our way. Took a few hurried shots & got out of there as there are few shelters around.
@Fort Canning Park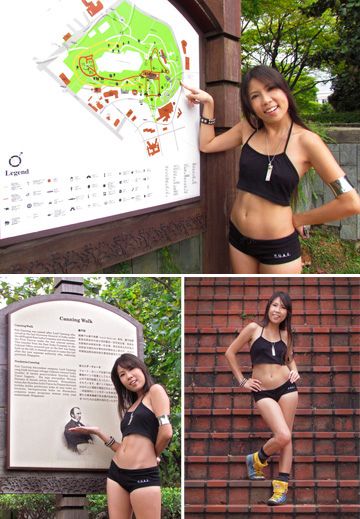 Next to the Dhoby Ghaut MRT station, near a busy traffic junction is a tiny patch of greenery planted with beds of pretty flowers. We might as well do some photography here while we wait for the sky to clear & if it rain, there are plenty of shelters nearby.
City Greenery Beauty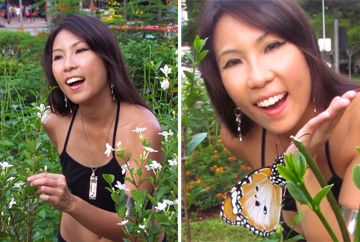 No lack of subjects in that little patch of greenery. You just have to be patient & observant. Mother Nature is everywhere.
Insects Abound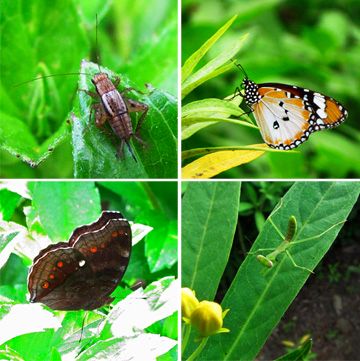 Beetle & Butterfly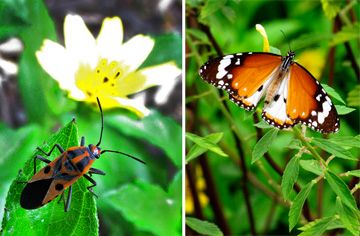 Nature Macro Photography

Naturally, I am also a child of nature. =P
Obviously Natural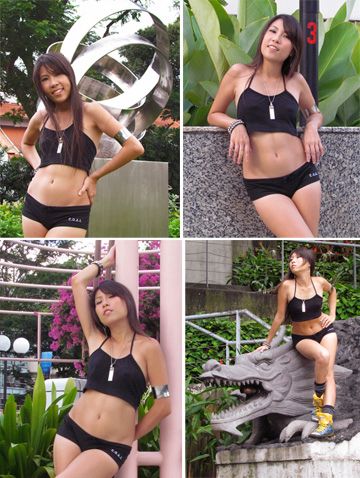 While my friends were indulging in some serious photography, I was playing with my new iPhone 4. When I was contemplating to buy the iPhone 4, people told me that its camera has no macro function. Glad that I didn't listen to them. It got a zoom function which I knew can be used for macro photography. That day was as good as any to give it a test run & the results turned out surprisingly well, considering it's just a cellphone camera. The iPhone 4 can capture decent video too. I know there are cellphones with better camera, but that's not the point. I didn't buy the phone for its camera. Just wanna push the boundary & see what I could do with an iPhone 4. The composited pic below is of me using a iPhone 4 to take pic of a Plain Tiger butterfly & the result is on the right. Pretty cool huh? =D
Macro Photography with iPhone 4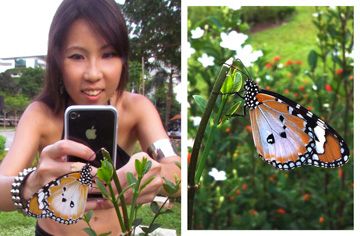 Below are a few more examples of macro photography taken by me with my iPhone 4. I love my iPhone! xD
Insects Photography with iPhone 4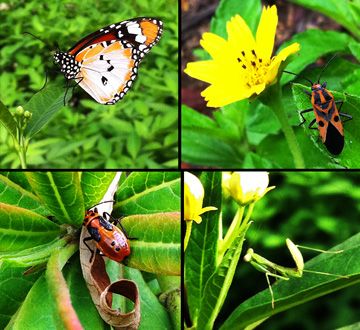 Flora Photography with iPhone 4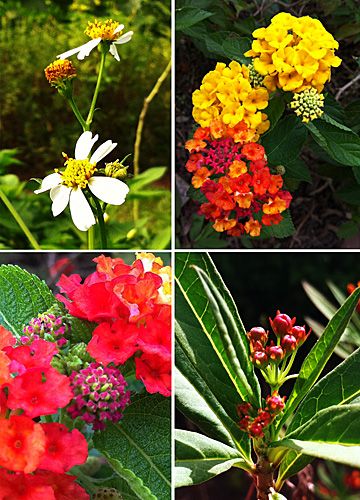 We ended up spending a few hours enjoying nature photography at that tiny garden, amid busy city traffic & noise. Many people passing by were giving us weird or puzzled looks. I know many iPhone owners used its camera for either self-shot or snapshots of their friends, mostly boring stuffs. Hamster me will be chasing insects or doing nature photography with my iPhone. LOL! xD
Anyway, we watched Rango & the movie is quite hilarious. OMG, that Johnny Depp with his signature screams! LOL! =P
Rango & Hamster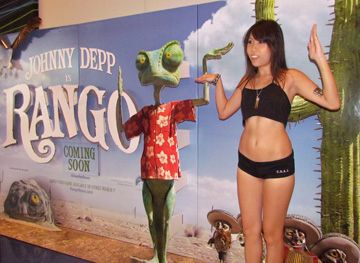 Labels: Nature