Roaming @HortPark
Saturday, 5th Mar 2011 ~ Located in the South-Western part of Singapore, the 23 hectare
HortPark
is described as the first 1-stop gardening lifestyle hub in Asia. It has gardening-related, recreational, educational, research & retail activities under 1 roof in a park setting. HortPark had been on my list of places to visit since a couple of years ago. Am into nature photography & back then, I don't have a camera that can allows me to do it properly. With my recent purchase of a Canon SX30, now I can. WIth my new toy, I'd been continually prowling nature parks lately, as dutifully recorded in previous entries of my blog. SuperZoom Lens Hamster on the loose! =P
@HortPark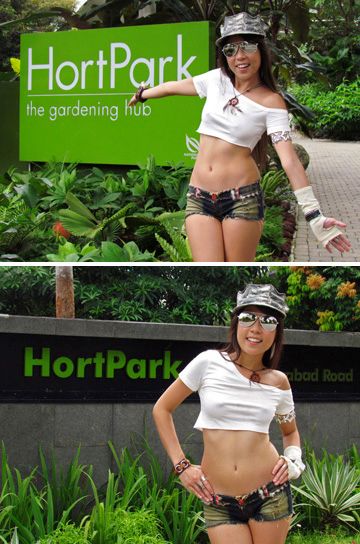 The first thing you will notice when you pass the gateway is a big artificial pond at the park's entrance. Lots of fishes in the pond with a giant
Redtail Catfish
as their monarch. Most of the time, the lazy king lays on the bottom, listlessly. On an impulse, I called to it & it came swimming straight to me. It nearly reached me at the side of the pond when a fat kid threw something at it causing it to turn back. Stupid ill-disciplined fat spoiled brat! Grrr...!!!
Princess Hamster & King Catfish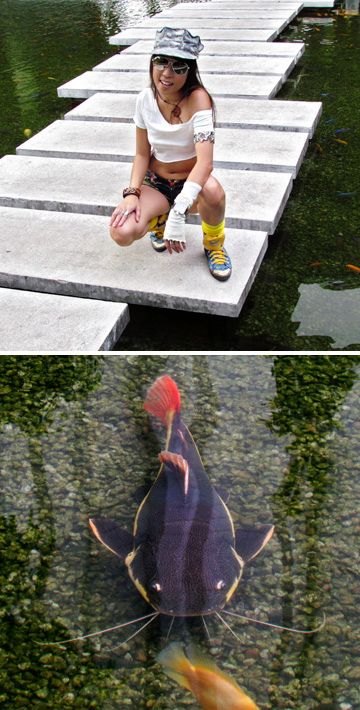 Feel like paying fishy homage? Buy fish food from a coin-operated machine there. Kids would love feeding the fishes. With fish food only please! Do not throw anything else into the pond! Well, you can try throwing in your naggy mother-in-law or fat spoiled brats, but I doubt the fishes would want rotten food. LOL! =P
Make way for royalty.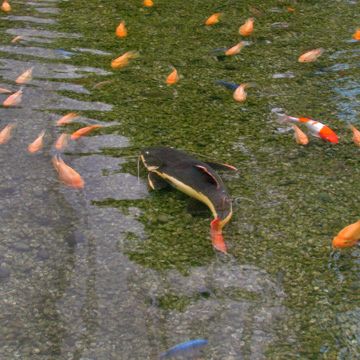 Anyway, the fishes are just a side-show. The main attraction of the park are flora. Flowers abound, captivating & fascinating in their fancy colorful blooms. Eh, don't ask me their names coz I'm not into flowers. Just love taking pics of them.
Flowers Blooming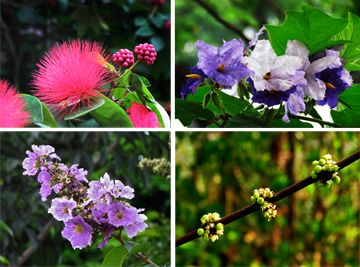 Captivating & Fascinating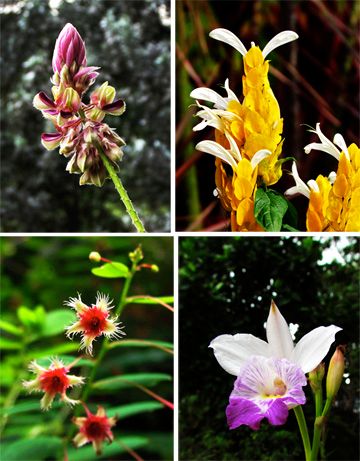 The Glory of Nature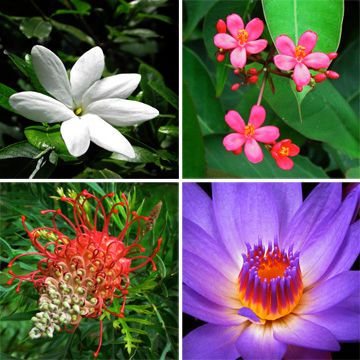 Bright & Fruitful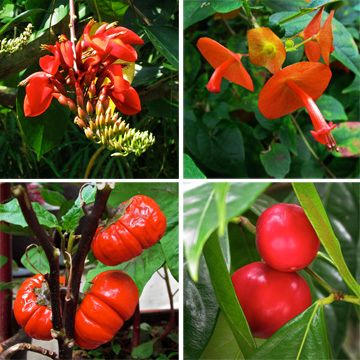 If any guy hands me a bouquet of flowers, straight into the dustbin they will go! I mean, what good are dead flowers? I prefer admiring them alive in a tree or bush, blooming in their full glory.
Flower Girl: I did not plucked any of them!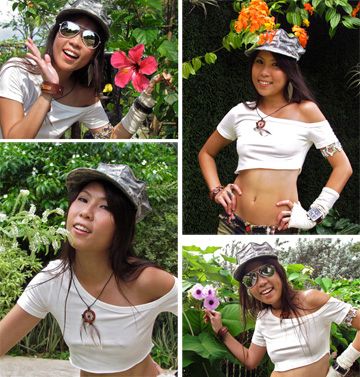 Beside the flora displays, I checked out some other minor attractions, like the Butterfly Garden, a fish tank with another
Redtail Catfish
,
Arowanas
& other strange fishes. And there are always new displays coming your way soon...
Side Attractions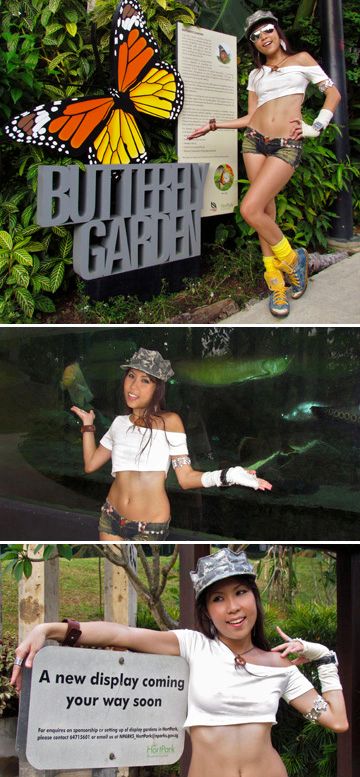 There is this big area set aside for a colorful playground to satisfy any hyperactive kids or the young-at-heart.
HyperActive Hamster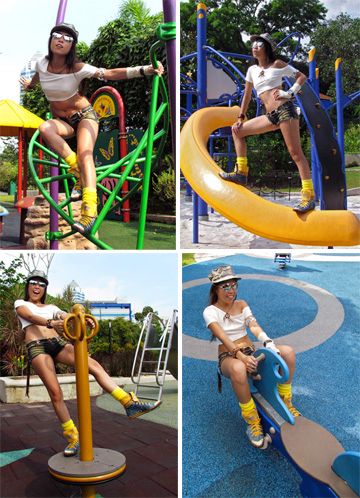 Fun @The PlayGround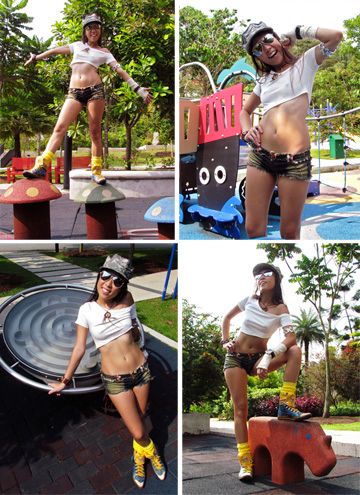 For the not-too-serious contemporaries of arts, more than enough nice garden sculptures around.
Artful Hamster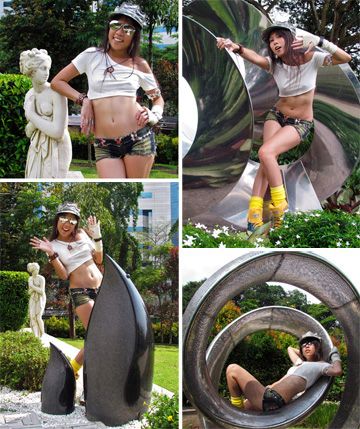 Garden Deco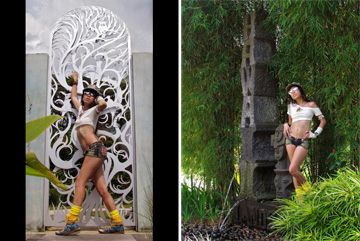 By & by, all those provide plenty of photo opportunities. The park seems to be a popular place for wedding photography as I encountered a numbers of couples with their photographers there.
Accurate Focusing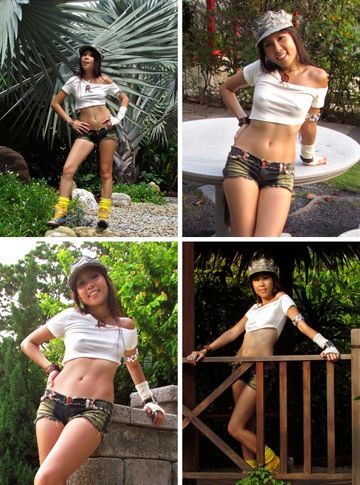 Nice Compositions

The Right Exposure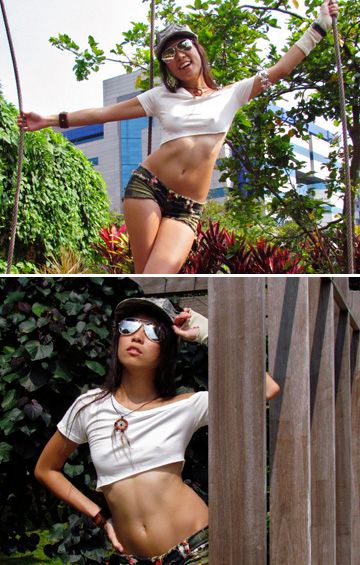 The park is also a great place for micro photography with all those plants & insects around.
Butterflies, Dragonfly & Shield Bugs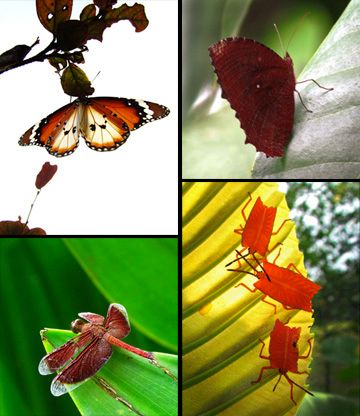 I Love Dragonflies!
On my visit to HortPark, Mother Nature gave me a surprise in a friendly, cooperative little butterfly which stayed no matter how close I got to it, opening & closing its wings for me to take lots of pics.
Friendly Little Butterfly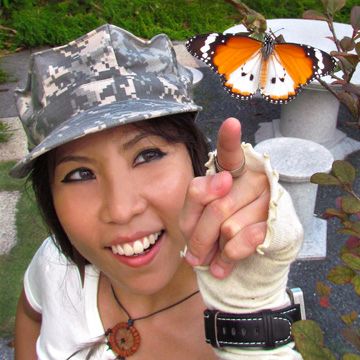 Avian photography is my current interest & getting pics of as many species of wild birds of Singapore is my aim. At HortPark, I got pics of species of birds which I'd not photo before.
From left to right, top to bottom: Tiger Shrike, Oriental White-eye, Crimson Sunbird & Oriental Magpie Robin.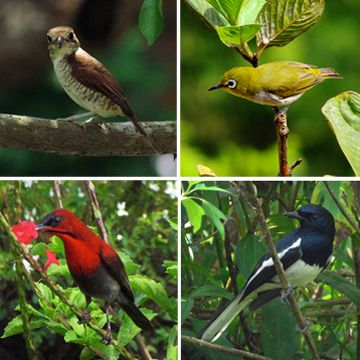 Hilarious moment: I caught a tiny male Olive-backed Sunbird going about its natural business, looking left & right before taking a dump... LOL! =P
Not Toilet Trained!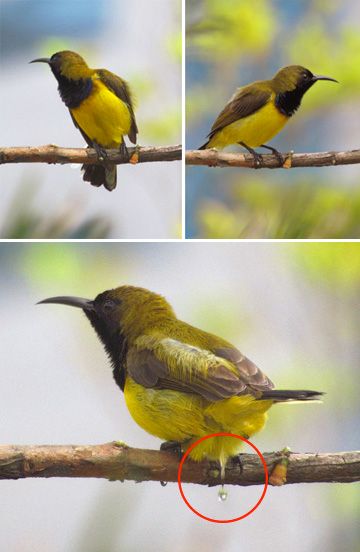 It rained & was very hot afterward when I was at the park. Glad for all those shades, shelters & seats to rest my tired feet.
Cool & Relax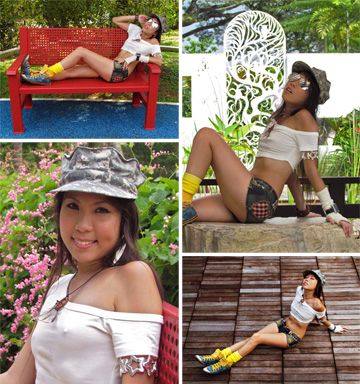 Saw a signboard outside HortPark about the 9 km Southern Ridges Walk stretching from Mt. Faber to Kent Ridge Park. What grabbed my interest is the elevated walkway suspended high above the jungle canopy. Gonna try that. Love roaming in nature parks. It reminds me that I am a Child of Mother Nature. We all are.
Next, The Southern Ridges Walk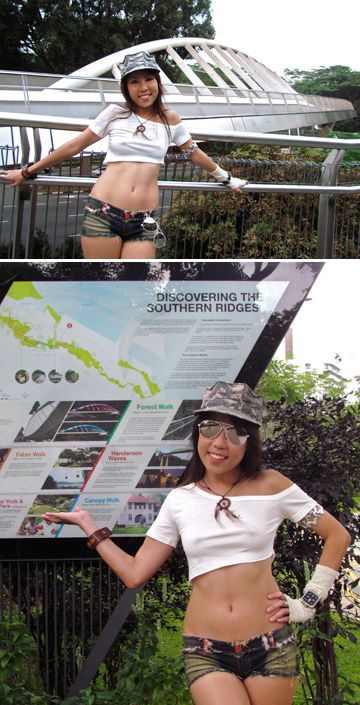 Labels: Nature