The Museum Of Horrors 2011
21st Oct to 2nd Nov, 2011 ~ For a fortnight, I was a temporary staff of
MovieMania
manning the front desk for their Museum Of Horrors exhibit held at Scape Mall. It was a rather harrowing, but yet interesting experience dealing with & watching all sort of people passing by me, going into the exhibit. Not used to talking for a prolonged period of time, answering enquiries & sometimes, nonsensical questions. Got the cough, sore throat & lost my voice on the last few days.
Welcome to the Museum Of Horrors!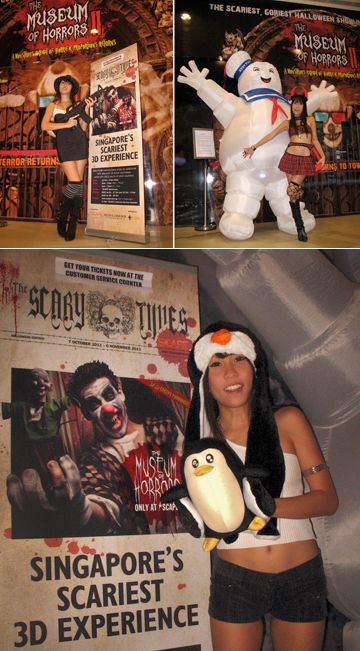 This was the second time MovieMania organized & operated the Museum Of Horrors, coinciding with Halloween. Compared to the previous year operation, Museum Of Horrors 2011 had more than double the items/sets & was much more intensive. Operation duration was also increased, from 5 to 14 days. Feedbacks received from some patrons deem it way much better than the first try & a number claiming that this year's Museum Of Horrors was better than similar concepts set up by RWS or Sentosa Corp.
What's the Museum Of Horrors? Well, it's something like those haunted house exhibits with static displays, fright devices & scare talents/actors thrown in. For the braver souls, it will be no big deal. However, everyone has different levels of fear or phobia.
Why would people pay money to be frightened? For some, to be terrified & screaming out their fear is like a drug or a stress relief. For a few, it might be admiration for grotesque works of art. For others, it's for want of experiencing something out-of-the-ordinary or exciting in their dull & mundane life. For many, it's Halloween!
During those 2 weeks, I'd seen or heard from the crew, all sort of reactions ranging from irritating/annoying to weird, hilarious & the hysterical. Screamers were quite common. Some were so frightened till they cried or knees turned to jelly, stumped, unable to stand or move. And there were some who had bought tickets, took 2 steps into the exhibit, freaked out & fled, refusing to enter again. Didn't heard of wet pants or urine puddle. Hmmm... should improve on the tactics of the scare talents/actors next year! LOL! =P
Scream!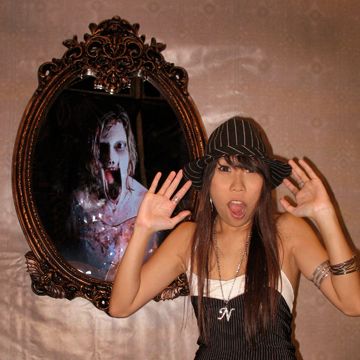 Are you ready for an experience full of terror, your worst nightmare come true? Be afraid, be very afraid!
The Beauty or The Beast?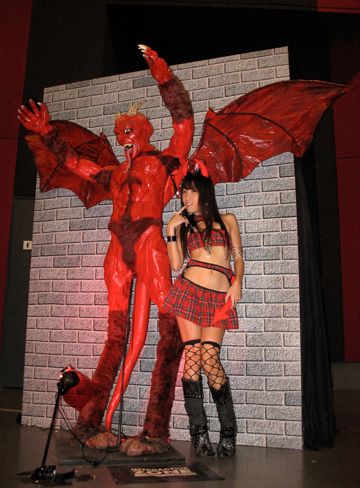 Here are some of what were in store for the unwary at the Museum Of Horrors 2011. Most of these were life-size dioramas inspired by horror movies. Due to the operation timing, I have no chance of taking pics with any of the scare talents/actors which was a pity. Anyway, let loose the frights & the tales of gory begin...
Haunting Creepy Crawlies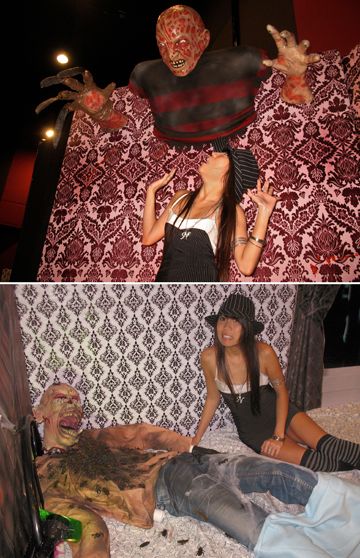 Hoist the color, me hearties! Sword-swing vicious pirates swarming & adding to your problem, they are...
Pirates Of The Undead!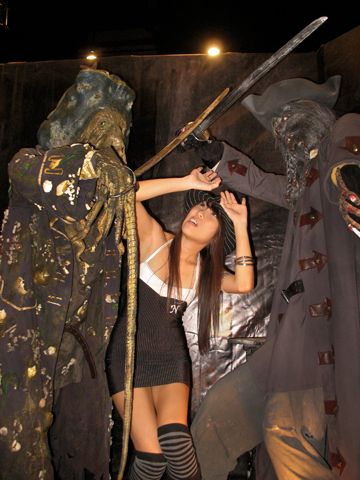 Think your life is a torture? Ending up at the hostel with a wrong turn would be much worse.
Cut Them Apart & Serve Them Up!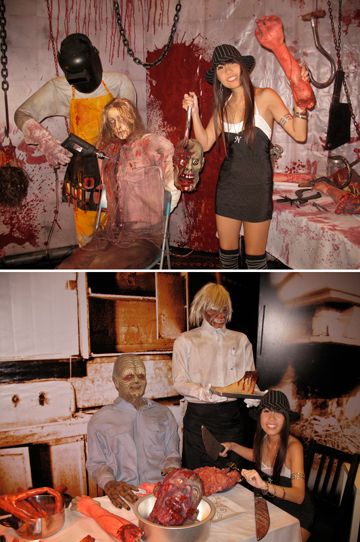 Zombies attack! To arms or you'll be left for dead!
Smash Them or Shoot Them!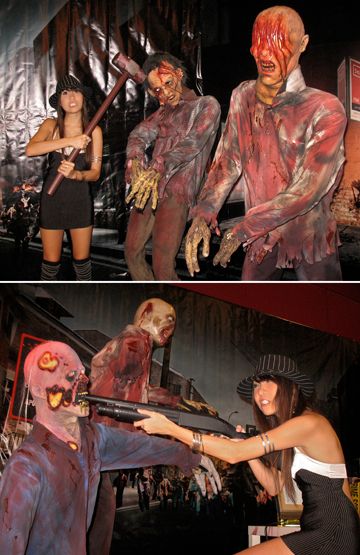 Eastern myth & Western legend sawing a skeleton.
Ms Bad-Hair-Day, Angry Furry, Mad Porky & Mr. Bones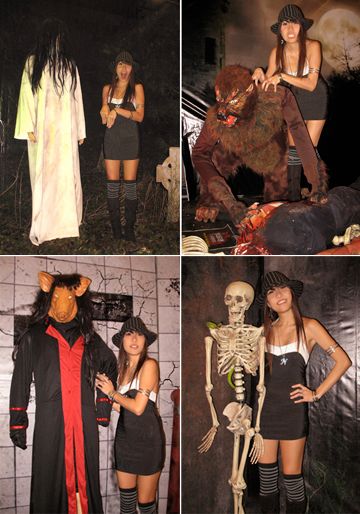 Think you're brave enough to play in Chucky's room or sit on Hannibal's electric chair?
Little Scary, Shocking Fun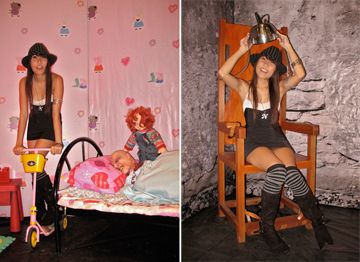 Prepare for an aliens invasion!
Hunter or Hunted?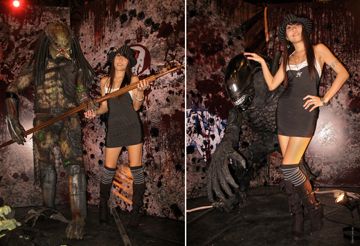 Sound of chains dragging, image of bull head & horse face...
Which Level of Chinese Hell?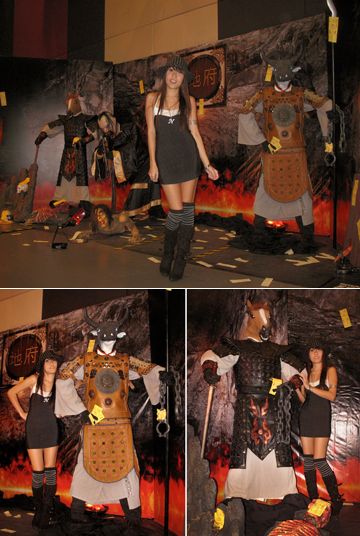 And now, the FunHouse. Not for the weak hearted, a tunnel-like walk-through which guarantee you a panicky 3D experience!
The Ultimate Dread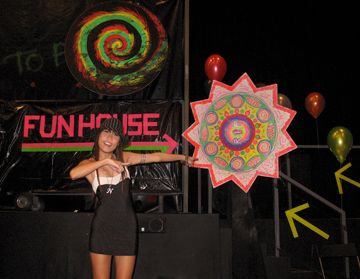 How can anyone not love clowns?
Who Hates Clowns?
On Halloween, staffs of MovieMania were invited to Zirca for a Halloween party. (In the top image of the pic below, from left to right: Jason, me, Merlin, Reno, Rocky & Conrad.)
We ain't afraid of no ghost...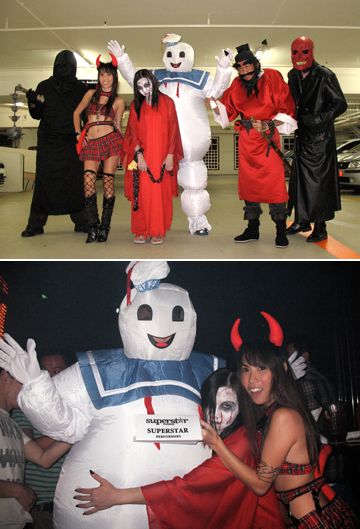 On the last day, at the end of the show, everyone who were involved in the Museum Of Horrors gathered for a group photo.
Frightening At Your Service!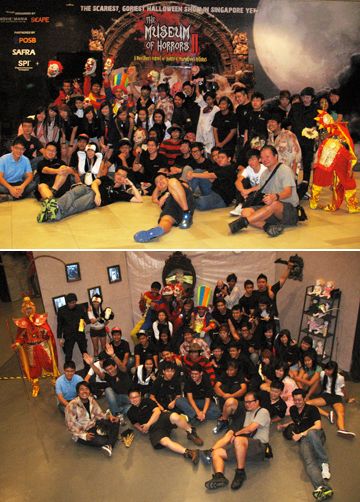 My pics can't do justice on how frightening the Museum Of Horrors can be for some people & also, I do not wanna ruin the surprises. We will improve & hopefully, you will be up for it next year!
---------------------------------------------------------------------------
9th & 10th Nov, 2011 ~ In appreciation of effort & dedication shown by the crew of Museum Of Horrors, Reno, founder of MovieMania booked a suite at Aranda Country Club for a crew BBQ party.
Crew Members @Aranda Country Club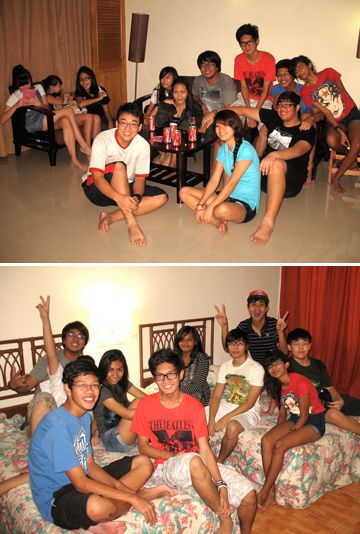 Museum Of Horrors Crew BBQ Party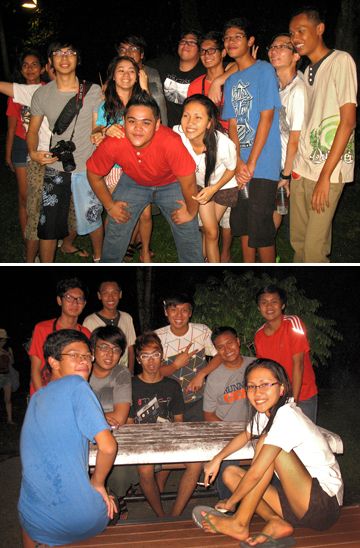 BBQ & Relaxing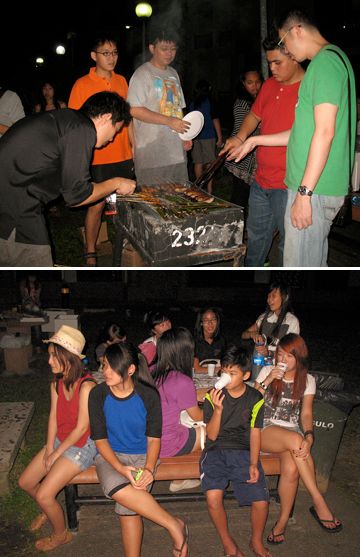 HorsePlaying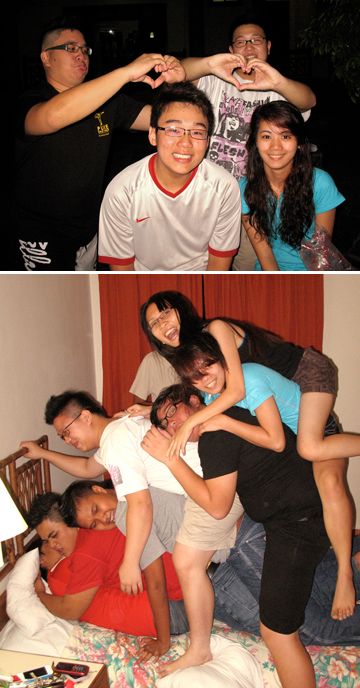 Female Crew Members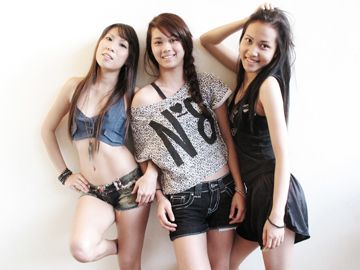 Greedy Hamster me ate many sticks of satay(one of my favorite food) at the BBQ party & worsen the condition of my sore throat, turning me into a hoarse Hamster for a week... LOL! =P
Satay-eating Hamster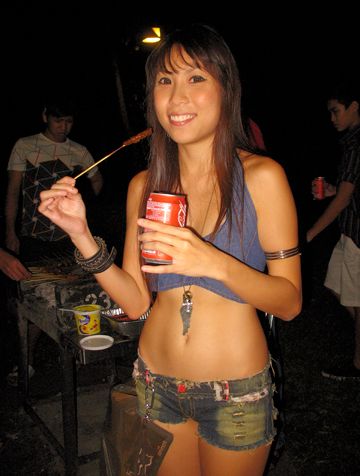 In closing, I would like to thanks staffs & crew members who had worked/cooperated with me during the operation of Museum Of Horrors 2011. And my most sincere thanks to Reno for being a kind, understanding & generous boss. It was a pleasure working with you guys & hope to do it again!