Friends
They came, They went
Time fly, People change
Path cross, Destiny split
Some crash, Others click
Respect gift, Demands steal
Masks fake, Truth shield
Minds strong, Failure wreaks
Souls weak, Fate crack
Whoever, whatever, whenever
Friends or foes, till the end
Met a long lost online pal on Friday, 4th May. Found her in a forum I joined recently. She wanna meet-up before I fly off. Planned to watch Spiderman 3 together, but cinemas were fully book. Set to meet at Vivo City.
I was late, got distracted by the building's front as I have not see it's outside before. Wasn't wearing any of my 'scandalous outfits' (as some put it)... =P
Posed for pics, still gets wolf whistles. What the...?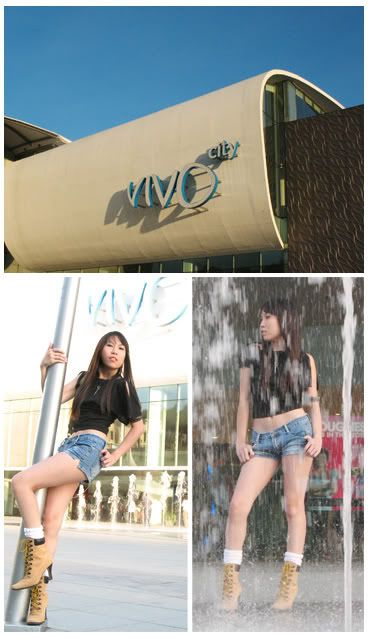 Me at Vivo City
Rushed to Sushi Tei where my friend were waiting. Apologized to my dear friend. Blame the 'bimbotic' photo whore in me. =P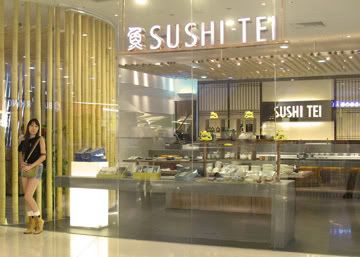 Outside Sushi Tei
Love the Japanese interior deco & food
Nice ambience, delicious food & good company. What more could one ask for? We revived the past, exchanged life's stories & updated each other.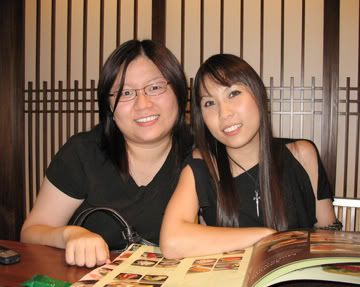 My friend & I
Wanna go to a cafe to continue our conversation. Searched around, but most places were fully occupied. Maybe due to its relative newness, people still crowd there. Vivo City is so out-of-the-way. I wonder when it's going to be a ghost town. Our wandering took us outdoor where we can see the stars. My friend is into astronomy. Pointed out the Southern Cross to me. I, too love to look at stars, but am no good at this sort of thingie. Once, misidentify the ISS(International Space Station) as a very bright star! Heehee... Gonna ask her out more often... to view the stars! After star gazing, we went Starbucks to continue our conversation. StarGaze to StarBucks? Hahaha!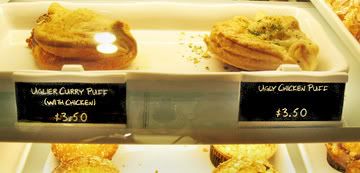 My friend spotted these Ugly Puffies, Ugly & Uglier Puff?!?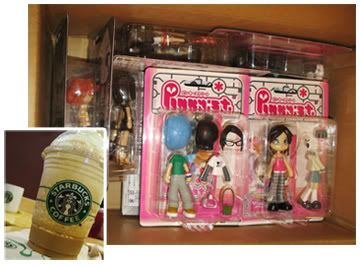 Coffee & Pinky
My friend just collected a parcel from Japan. She just started a new hobby: Collecting Pinky Dolls. Shown me what she ordered from Japan. Hey! I'm into gashapon/figures & she's into Pinky. Both are sold in many shops/places which I often frequent. We can go shopping together! Yeah! =P
So glad I found another lost friend. Lost touch with quite a number of them when I changed my image & personality. To my dear friend if you are reading this, we really have to meet again when I return from China. I miss you! Hope Spiderman 3 is still in cinema or we can go shopping for Pinky & gashapon.
Meantime, take care & be happy! Don't disappear from me again, ok?