Guangzhou Part 4 ~ Old & New
The Pearl River flow through Guangzhou. Its flow slice the city into areas of rich & poor. Almost all Guangzhou's upscale areas lies on the North bank of Pearl River. This area is changing very rapidly.
Pearl River

Changes are inevitable. Everything change. Nothing is stable. Stagnant is death. A need to change is the driving force of creativity at work. Same as many major cities in the world, Guangzhou is a fast expanding city. Last year they just shift their airport more then 20 km from the city in anticipation of that. The land of the old airport was already been sold & development had started. Ya, I know. Guangzhou is the first China city to open it's door to free trade. They had been changing since, but now, they are running like crazy coz of the upcoming 2008 Olympic Games.
Skyscrapers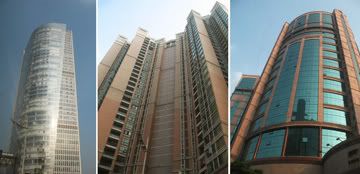 In the city central, skyscrapers are shooting up everywhere like mushroom after rain. Shopping malls, office buildings, hotels & residential. The streets are cleaner & safer now. More sweepers & law-enforcement officers around. All in preparation of 2008 Olympic Games.
Modern Street Toilets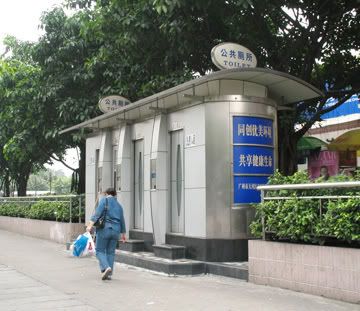 More westerners tourists are coming in compared to two years ago when I first visited Guangzhou. Price of housings are rocketing. Rents are going up. Property booming. Yes, time are good.
High Rise of Guangzhou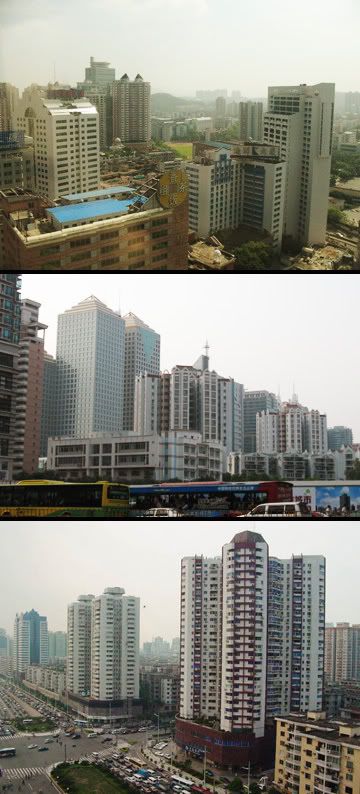 More & more older buildings in Guangzhou central are been torn down to be replace by tall steel, glass & concrete titans. Some of those new buildings look fancy & some are bland, but it's those quaint older houses that have charming characters.
Soon to be Gone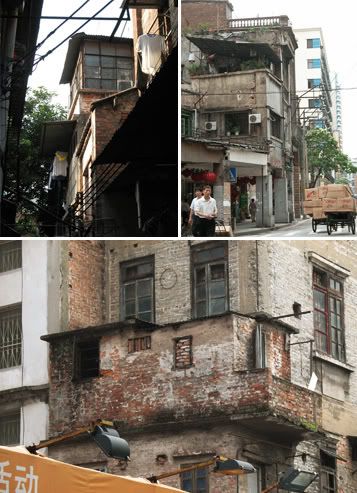 Old Gloomy Church

No one is allow to enter that church shown above. Don't ask me. I dunno why. Away from city central, you still can see many older buildings.
Brave Fronts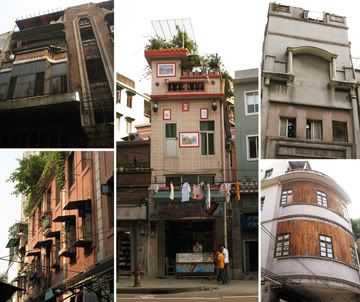 Roof-top pavilion

Many of these buildings have shops at ground level selling things you won't find at shops with more expensive rent in down town areas.
Shops
Laundry & Goods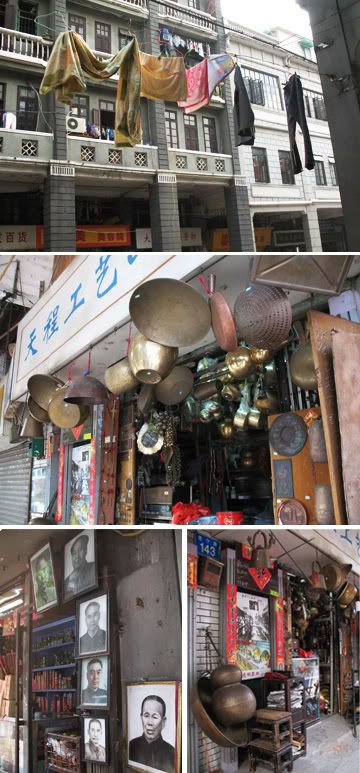 Away from the hustle & bustle from city central, life move at a slower pace.
Quiet Lifestyle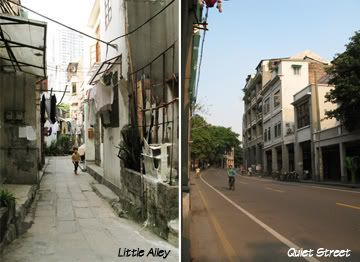 Lanes branch off main road. Alleys branch off lanes. Even in the city central, squeeze between modern skyscrapers, tiny alleys running every which way. Their crashing contrast to nice clean steel & glass towers gave me a sense of contradiction. Imagining you are in a clean air-con shopping mall. When you step out, turn the corner, to be confront by this dirty, smelly & humid tiny alley running between huge modern buildings. I wonder what the city planners are doing. Not that I'm complaining. It just feel weird. I seldom venture into them as I prefer the safety of the main roads or major lanes.
Typical Downtown Alley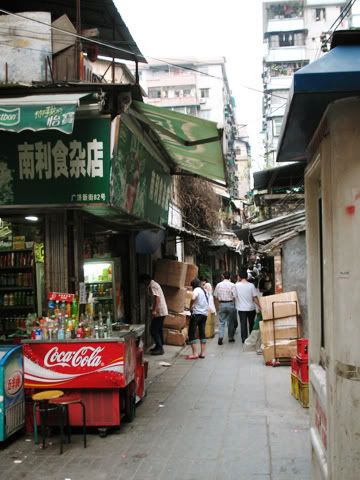 Alley Business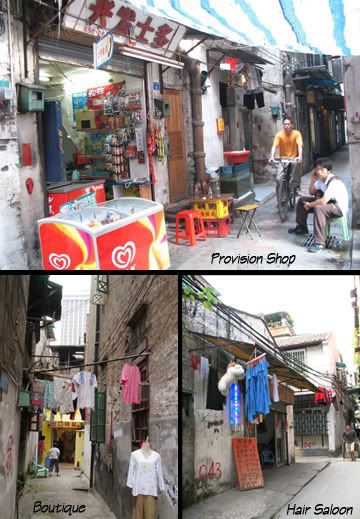 Phone Booths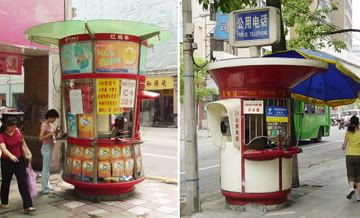 The above pic is of manned phone booths with assistant to help anyone call cross country or oversea. These can no longer be seen in city central. Last of those communist propaganda posters are being replaced by commercial advertisements. Making money is top priority.
Old & New advertisement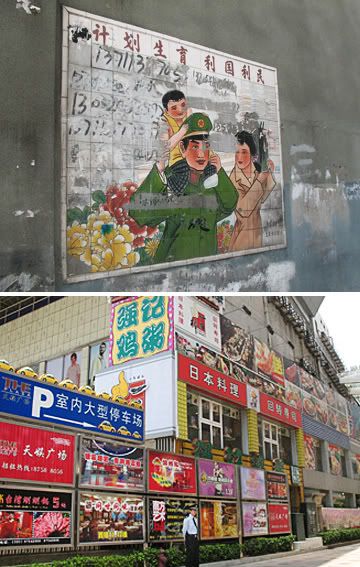 Billboard pointing to an alley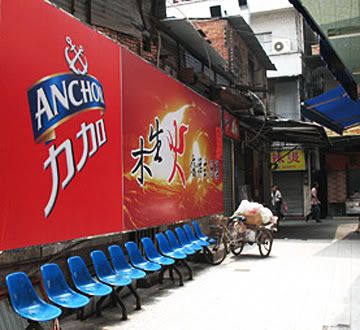 In China, most entrance to major lanes & alleys have a stone or marble arch.
The richer, the bigger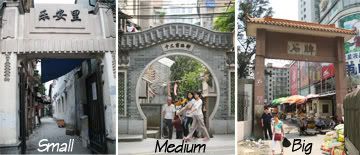 The way in & out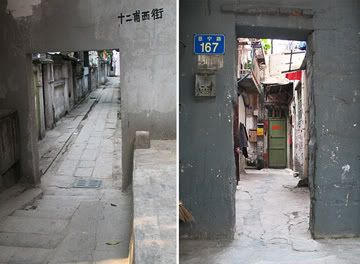 Tiny alleys have just square hole in the wall. Gateway out to a brave new world, a brighter & better future.