EOY 2007
It's the time of the year again... for cos-playing I mean. EOY is the biggest cos-play event of the year in Singapore. For every cos-player, diehard or newbie, it's a must-go event & of course, as a sorta fan of cos-playing, I'm there. The event was held at Singapore Expo on 15th Dec.
EOY '07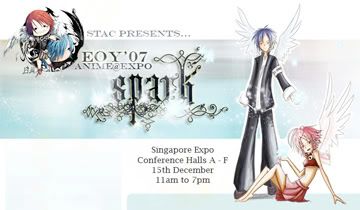 Arrived at the venue at about 2 pm. Flamboyant cos-players, cute lolitas, stylish gothic dressers, supporters, fans, photographers, curious on-lookers all packed together. Was greatly impressed by the great turn out of so many varieties of fantastic outfits.
Inside the event hall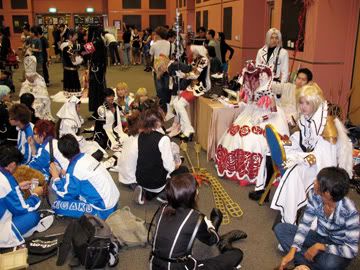 Inside the event hall, a mini stage shared space with an anime art competition display at a corner & a row of stalls. More stalls were set up outside selling all sort of cos-playing/anime items with nice display of ball-joint dolls. At one corner, a mini photo studio booth was set up... free photo session for cos-players & fashion dressers. Encouraged by the 2 friends who ran the photo studio, I posed for a few pics. Heehee... I'm a photo whore anyway. =P
The mini stage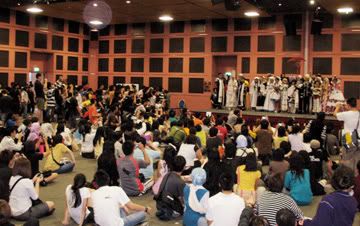 Anime art competition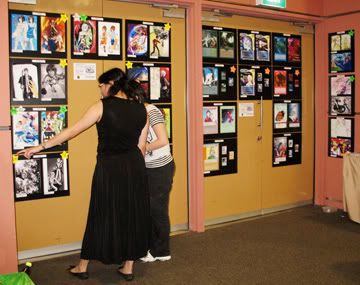 Stalls

Ball joint dolls displays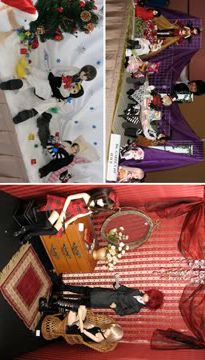 Mini photo studio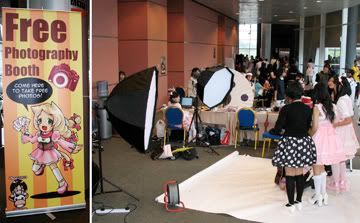 Wandered around meeting many familiar faces & quite a number of new ones. Really admired the effort & devotion put into those awesome costumes & props by these hobbyists.

Elegant & stylist costumes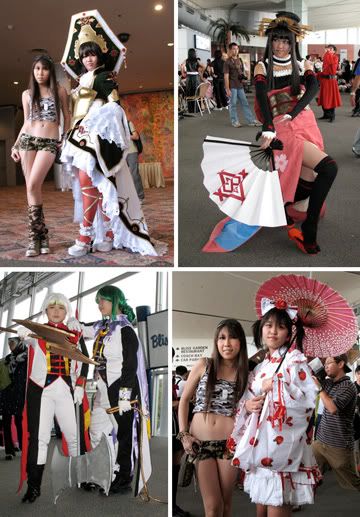 Sword, claws, fan & skates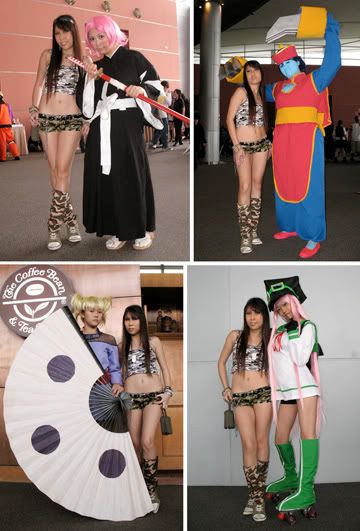 Soldiers, girl warrior & a skinny legs sponge =P

Cool Cos-players & Cute Lolitas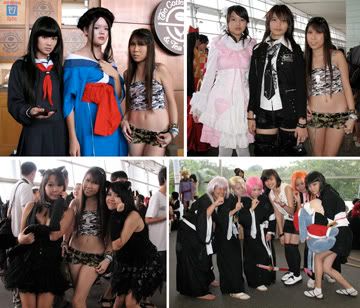 Huge wings & giant weapons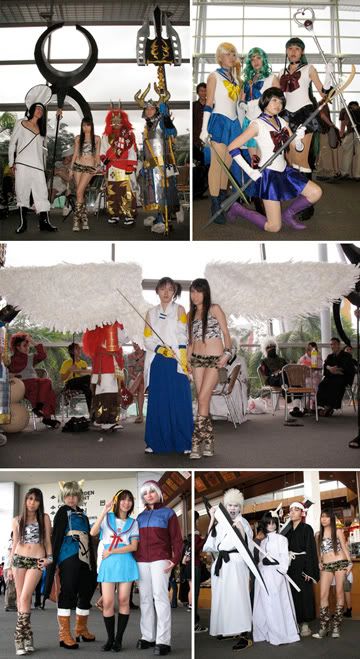 Fantasy & Comedy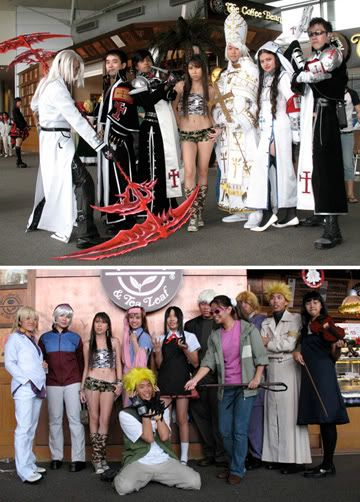 Fairy Tales & Robots Talks
I love weapons & as usual, "stole" some & played with them. I was so engrossed with all the fun around me that I was caught off guard. A saucy vampire sneak up & bite me! xD

I've got a gun... & a huge hammer!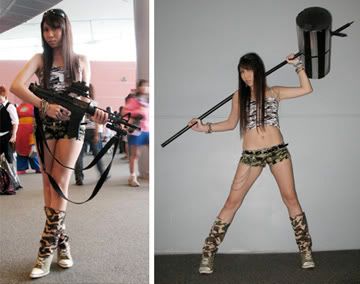 Bite of ecstasy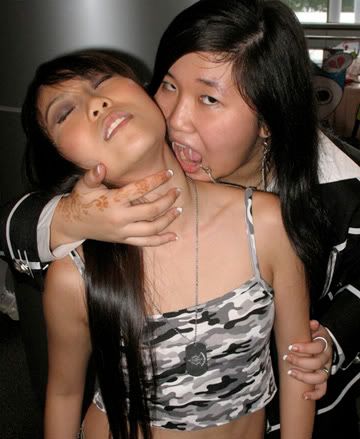 The winning team of the event is a team of Trinity Blood characters. They have had 22 players in their team, by far the biggest team of cos-players I'd seen. Was really amazed by the sophistication of their costumes. They really deserve to win. My congrats to them.

The winners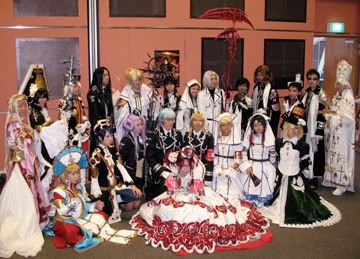 Reflecting on the fun all those cos-players have, I'm itching to try cos-playing myself... maybe in the near future when I've the time & some extra cash.
In closing, I'd like to thank all those cool cos-players/fashion dressers who posed with me. You guys really make me very happy at EOY. A heartfelt thanks to you all. A big portion of this entry is written in appreciation of the enthusiasm & devotion you people put into your hobby. Looking forward to meet you guys at other cos-play events. Keep up the good job! =)
Note: More & bigger pics can be found in my foto album.