Japanese Pasta Weekend
Went on a Saturday afternoon (23rd June) with some forumer friends to try Japanese style pasta at Pasta de Waraku located in The Central along Eu Tong Sen Street. Their food styling is pleasant to look at & taste is delicious, but pricing a bit too steep.
For more details about the restaurant, please read my friend's commentary in her blog, food section:
http://www.pyxian.com/
One piece of advice, don't order their set meal if you are a big eater. The pasta & pizza set which comes with salad, soup & drink didn't even fill me up even though I'm a light eater!
Pasta & Pizza set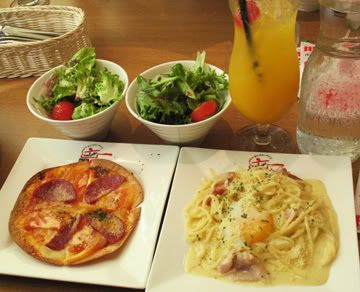 One of my friends who ordered seafood pasta which look more filling to me.
Seafood Spaghetti with mussels, prawns & squids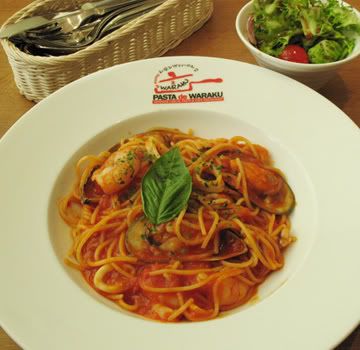 After pasta, we went to Burger King & chit-chat. My friend had bought along her Pinky collection & we had some Pinky photo shoot. Some love Pinky, some hate them. Oh well... we just can't please everybody, can we? =P
Pinky Fun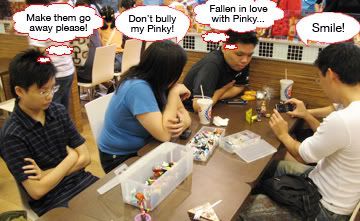 Some Pinky which I like =P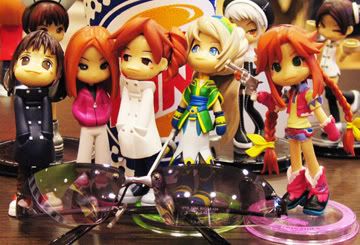 Wanna go to play some games at Settler's Cafe, but it was fully booked. Didn't know it is so popular... next time then.
Group pic of forumers