Carnivore!
I'm a carnivore! Yayaya... I know monkeys like us are omnivore, but just look at those big cats. Tigers, lions, leopards... all look so cool & sleek compare to dull & fat cows, pigs, hippos... so ya, I'm a carnivore! RAWRRR!!!
Anyway, I prefer meat over limp veggies any day. So I jumped at the chance when my friends invited me to this Brazilian all meat restaurant known as Carnivore located at Vivo City. On Thursday evening, after work, we all turn carnivore! Meat, meat, meat & more meat! RAWRRR!!!
Carnivore at Vivo City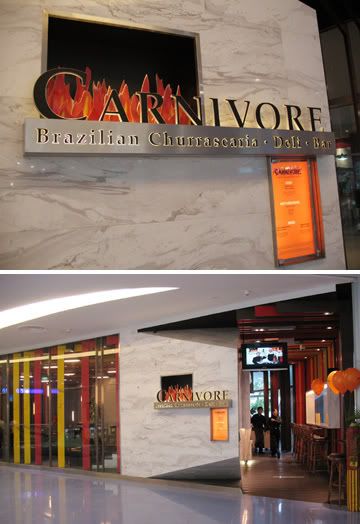 Nice interior deco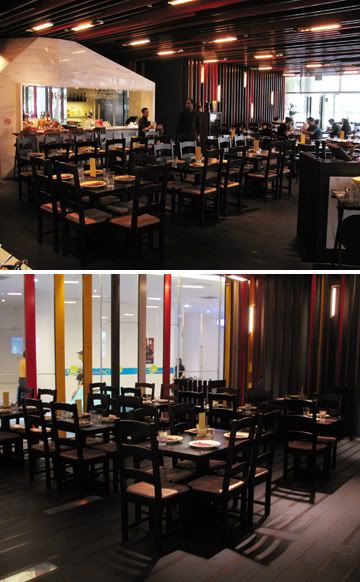 My friend had reserved a table with a view of the sea & Sentosa. Nice view, good company, good meaty meal... Oh, did I mention they have a small salad bar too? Never mind that! I just had a few tomatoes from it. Tomatoes, my favorite... no, not veggie, but fruits. I don't have any favourite veggie! =P
What are wimpy veggies doing in a place like this?!?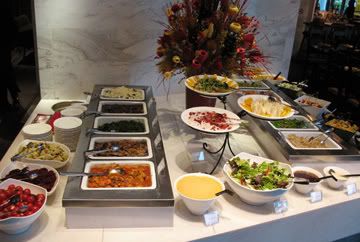 Place those meat on my plate now! Meat from skewer serve by two handsome cutters. Beef, madam? Yes! Lamb? Yes! Ham? Chicken? Fish? More Beef? Yes!!! The meat come fast & furious. More beef? Yes, yes, yes! Meat in my mouth... oh yes, I'm in ecstasy! I sound like some AV models... LOL!
Handsome meat servers =P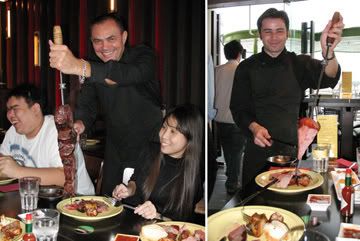 Platefully Meaty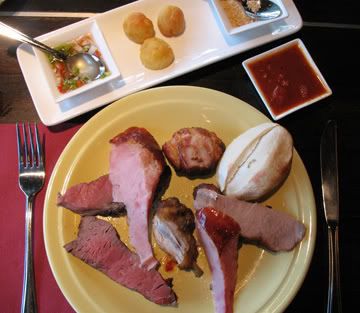 I'm stuff so full of meat! Some of my friends suggested a jog round the building & come back for more. Hahaha...
Omnivore @ Carnivore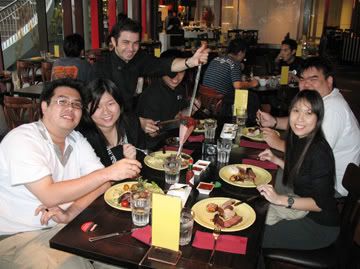 After all those meat, contemplate, felt so sinful. Need to go cycling again. =P
For more details about the restaurant, please visit my friend's food blog:
http://www.pyxian.com/