Botanic Garden
Come walk with me
Into the realm of greenery
Discover a wilderness
Strange plants, weird beasts.
Drop your concrete jungle soul
Fire up your imagination
Mundane tasks on hold
Roam in the forest of fantasy.
Hey, I know it's just the Botanic Garden, but with my high heels, that's enough rough going! xD
Screaming scarlet, blazing yellow
Flowers of psychedelic colors
Oh, my tearing eyes hurts!
Fruits with beak, little fat birds
Pink cranberry say hello
Water the cactus tomorrow

Fanciful Kingdom of Plants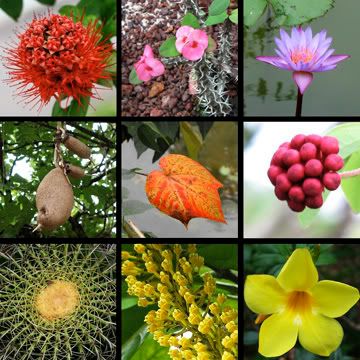 Scare a squirrel out of a tree
Kingfisher laughed, lizard is geek
Bumble bee pixie, dragonflies fairy
Tortoise wobble, swan swim
Panda in the bamboo greens
Don't shoot! It's me!
I do look like a panda if I'd not enough sleep. xD

Playful Kingdom of Animals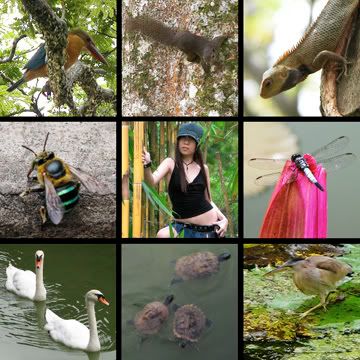 Tired legs, weak knees seek welcoming worn-out bench

Bench of Restfulness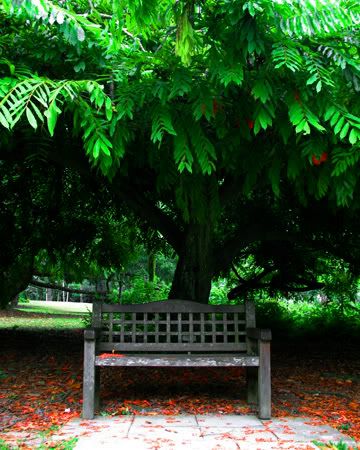 Love notes crafted on cactus by naughty hands

Tattoos of Love Cactus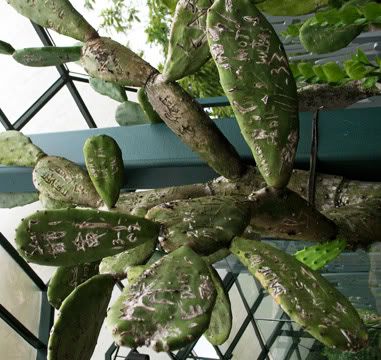 Ugly duckling charming bashful swan

Destiny Swan, New Hope, Wind of Change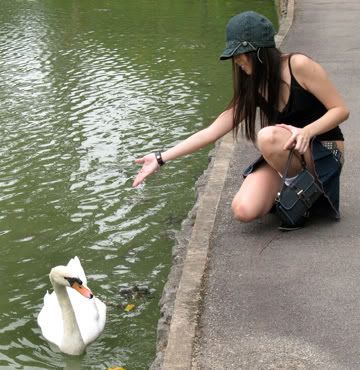 Across the enchanted lake

The Swan Princess behold!