Lovely Figurines
2nd Feb 2008 - Went to my favorite anime/gashapon shop, Latendo at Leisure Park Kallang to buy some figurines. This is the 2nd time I'd been there since they moved from Sunshine Plaza. It's a little out-of-the-way, but their shop is much more spacious & has better displays now.
Me outside Lantendo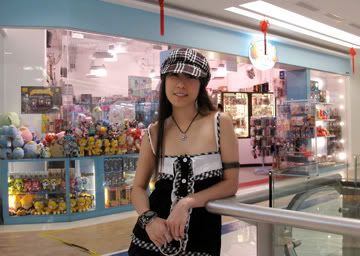 The very 1st item I saw when I stepped into the shop is this big scale figure of Rei Ayanami from EVA. Beautiful sexy Rei, my favorite anime character! Of course I'd to buy her! She's mine, mine, MINE! Hmmm... if there's a cos-play outfit like hers, I want one! =P
Sexy... drool... xD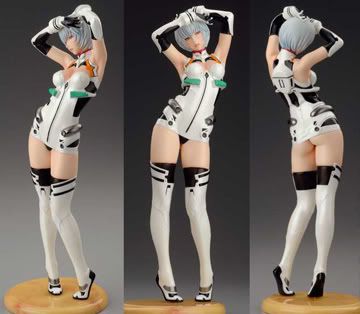 Other than sexy girl figures, I also collect miniature scale weapons, especially guns. I love BIG guns! So I couldn't resist buying this set of bazookas too...
1/6 scale Big BadaBOOM! xD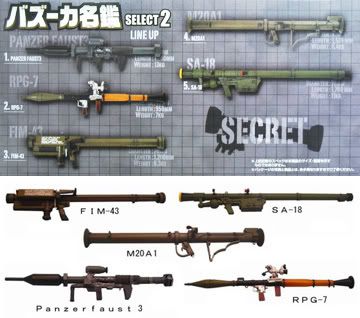 After Latendo, I went to China Square Central. Along the way, at South Bridge Road is a small anime shop where I bought a Mashimaro soft toy. Generally, I don't go for soft toys, don't like most of them anyway, but I love this Mashimaro. Now, in addition to my only 2 other soft toys, a panda & a penguin, comes this cuite Mashimaro. xD
Cutie Mashimaro still in its plastic cover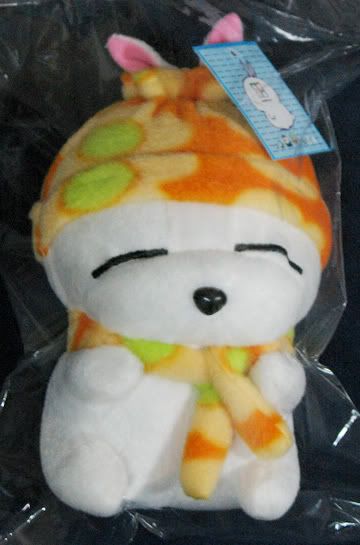 Also bought some other gashapon figures in that shop & some from shops in China Square Central. Since I'm not a fan of any anime, except for Rei, I just buy what fancy me, not coz of the anime. Usually I prefer buying singles instead of the full set coz most times, I only like 1 or 2 in a particular set. Unlike most typical anime fans/collectors, I don't even know what characters I'm had in my collection or from which anime they're from. So my collection is a potpourri of various anime characters mixed up together. =P
2 anime girl gashapons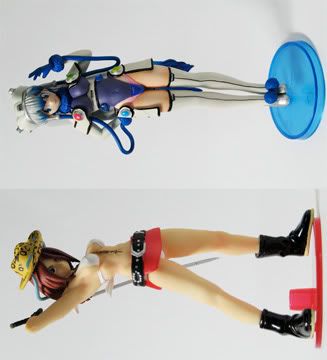 I love Hentai girls figures! Haha... naughty me! Many local guys will be shocked by my proclamation, but who cares... at least I'm not pretentious. I am what I am & not a hypocrite! Why can't a girl like hentai? Well... maybe I'm not a 'normal' typical local girl. I'd watched a few hentai & have quite a number of hentai figures in my collection. =P
My latest acquires of Hentai figurines xD