CountDown to 2009 ~ Siloso Beach Party
31st Dec 2008/1st Jan 2009 ~ On the last day of 2008, we went to Siloso Beach Party for countdown to 2009 at Sentosa. Nath's friend had lots of tickets, so we got in free of charge. xD
Met Nath & friends at VivoCity & took the sky train over to Sentosa.

At Sentosa Sky Train Station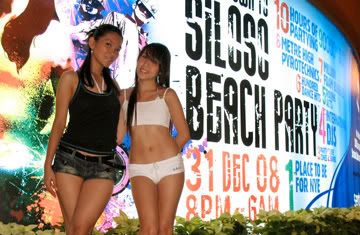 We arrived at the venue's entrance at 9.30 pm.

At the main entrance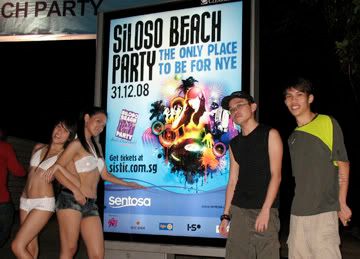 At the foyer with Nath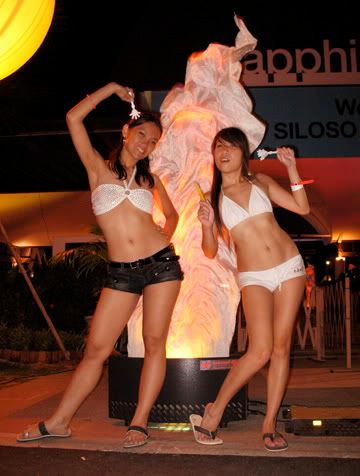 The party was already in full swing & we jumped in!

Crowd at entrance & booths selling food/drinks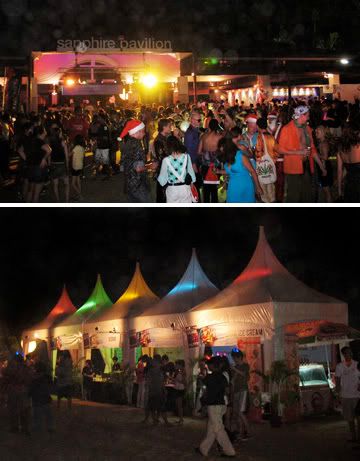 People were partying everywhere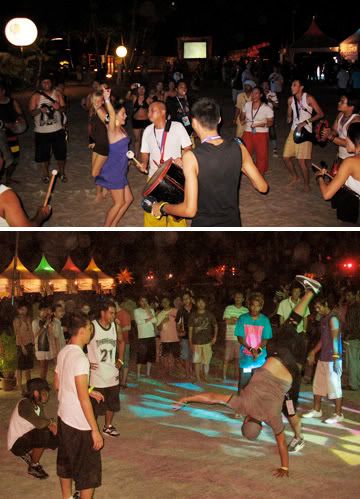 Capoeira dancers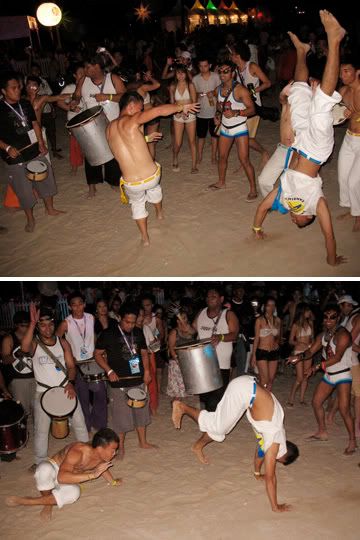 At the end of the party ground, there was a concert going on. It's where the countdown will be staged. We danced for a while...

Big badaboom songs & dance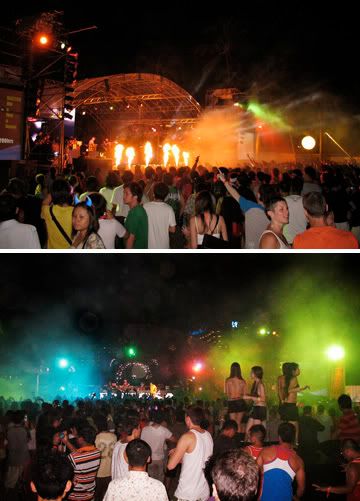 Shake your bonbon! xD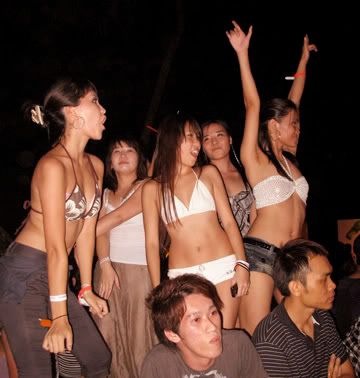 Since it's still early, we went looking for some fun elsewhere.

We are the photohogs! =P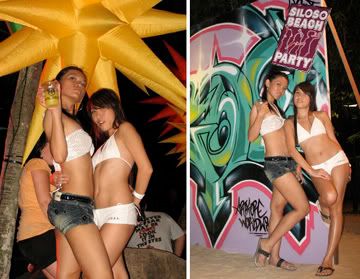 Putting our names down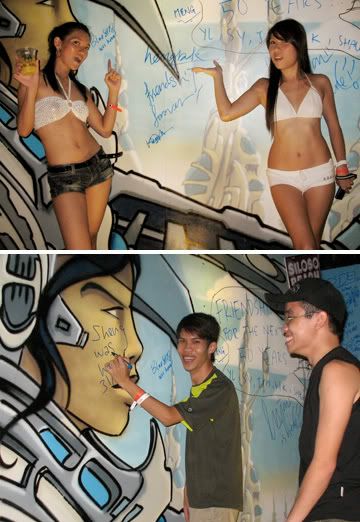 First we tried mechanical surfing. Not as easy as it looks. We girls lasted 2 seconds & the guys about 5 seconds, but it's fun. xD

Dry land surfing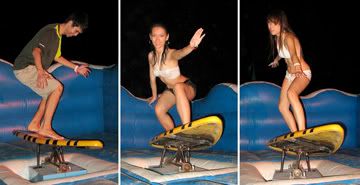 We noticed a dunking tank & headed towards it.

Dunk the victim! =P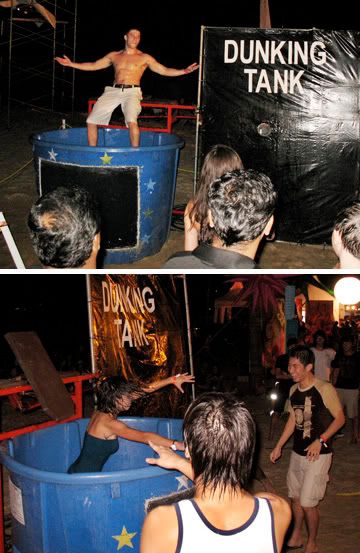 Nath managed to convince or more like conned the guys to be her victims. So the lambs climbed up to the platform... xD

She got them! xD

Nath & her victims =P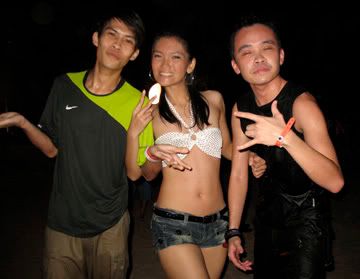 Next was the Foam Party where we threw foam at each otherr & Nath became the victim with us stacking foam on her, making her into a bubble babe. =P

Crazy Foam Party!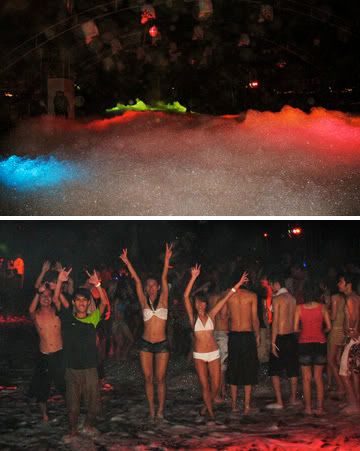 Earlier we saw a trampoline bungee jump setup & thought we give it a try. Looks scary, but it's new year's eve, so what the heck! The idea is try to do a loop when you go up. Saying is easy. However...

Nath's butt face the sky! =P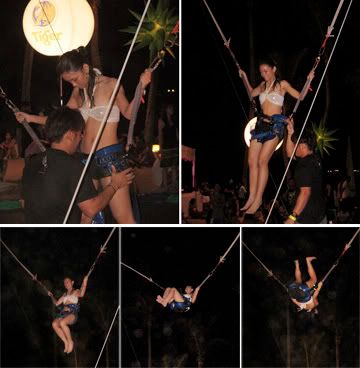 I did it! I did it! I did a loop! xD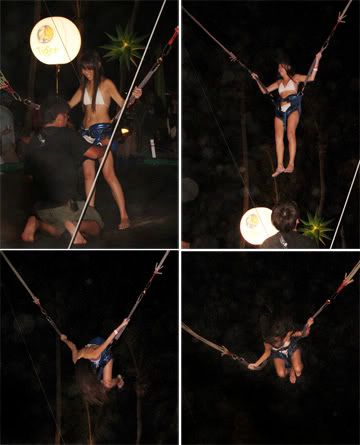 Stopped for a rest, but we are photohogs, so...

Posed for a few colorful pics xD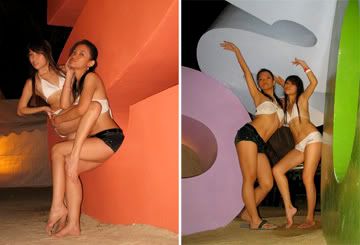 Nearly time & we headed towards the stage...

Near the stage & we saw stilt-walkers!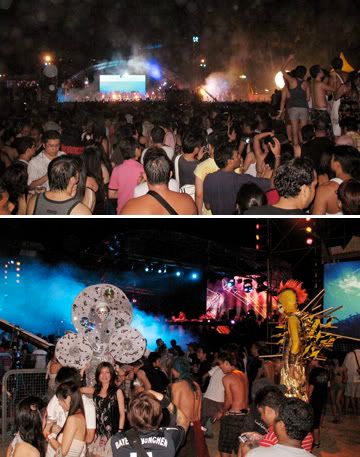 We couldn't resist taking pics with those cool stilt-walkers. Their fancy costumes are really awesome!

Sticking to stilt-walkers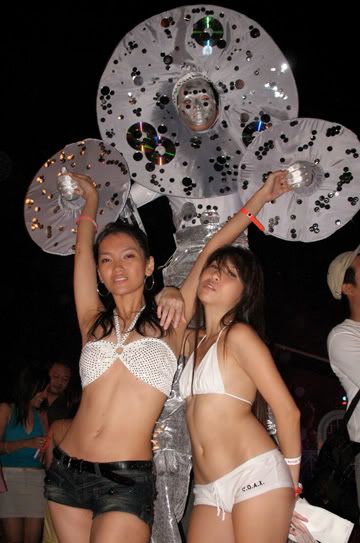 Beauties & the Stilt-beast xD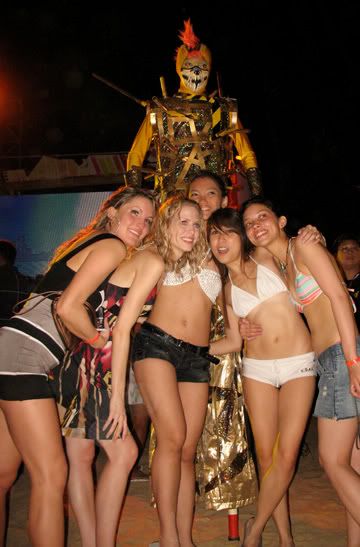 And it's time! Countdown! 10, 9, 8, 7, 6, 5, 4, 3, 2, 1...

HAPPY NEW YEAR!!!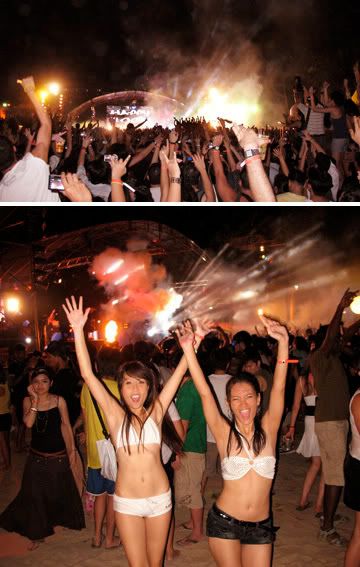 And to welcome in the new year...

Fireworks lit up the night sky!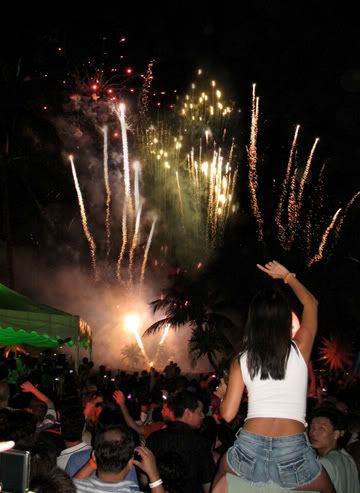 Good-bye 2008 & Hello 2009!!!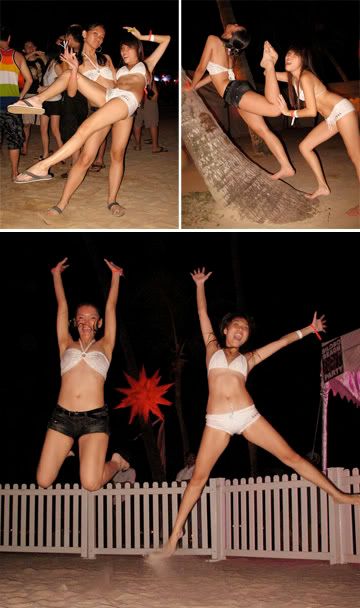 The party went on till dawn, but we left at around 4am.

Happy Friends of 2009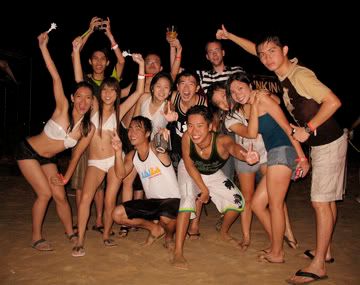 Was it fun? You betcha! I had a great time & being energetic throughout the whole night! A wonderful start to a new year! xD
May all our wishes & dreams come true in 2009!

Wishing everyone a great year ahead!