In Gratitude
In my previous entry, I put up an
appeal for help
for a dear Thai friend of mine, Namtip, who was in serious trouble. She is still having some problems, but complete disaster had been avoided with the help of many generous people. At least, for the moment, she has some hope & able to smile a little now. This
'A Cry for Help'
was also done up as a pic in my Flickr album.
A Cry for Help
I'm very gratified that many of my friends answered this call for help. This entry, as my sincere heartfelt appreciation, is dedicated to those wonderful kind-heart souls who had so generously contributed & those who had pledged their continual/future support. Many thanks for putting back the smile on my friend's face! =D
From Flickr(by alphabetical order):
Andrew Morris,
LaBlueEyes
- England, UK
Andrea Raviglione,
aikidude
- Italy
Boris Mitendorfer,
Sharky_MB
- Slovenia
Colin Restall,
神酒 Coal
- Japan
Fabian Blandford,
fabianfred
- UK/Thailand
Frank Keffel,
mank0702
- Germany
Gonzalo Mayo Awad,
GonzaloHM
- Spain
Ken Liljegren,
aklilje
- Denmark
Lloyd Barnes,
Kalamankia
- Canada
Paul Proctor,
Vanpaul2
- USA
Robert Davis,
Shiroi
- USA
Teban Simmons,
Asian Infatuation
- USA
William Johnson,
Apex Fine Art
- USA
From online forums which I had posted:
Ler Gary - Singapore
Dennis C. - Singapore
S. K. Heng - Singapore
Some of these warmhearted people did not just stop at donating cash or helpful items, but had done more by spreading the words around. They had done so by using my pic/texts from Flickr. My sincerest thanks goes out to these outstanding friends for their wonderful support!
From Flickr:
Oddess,
Oddess
- Italy/Philippines
Ling Ling,
LyLyn
- Italy/Philippines
Teban Simmons,
Asian Infatuation
- USA
Frank Keffel,
mank0702
- Germany
There are some whom under certain circumstances couldn't contribute in material sense, but still, their well wishes & thoughts are also greatly appreciated. Here's to a marvelous quote: "To have great friends, you have to be a great friend to others first." All those people mentioned here, without exception, are Fantastic Friends with remarkable soul!
Therefore, on behalf of Namtip & me, THANK YOU!
Wishing all of you Great Karma for the rest of your life & beyond!
In Gratitude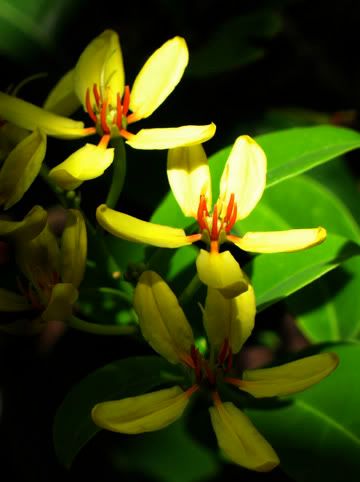 Note:

I hope I did not leave out anyone who had contributed. If I did, please accept my sincere apologies & kindly contact me so I can rectify my mistake.
Any contributions after this entry will be updated in the list above.