Gifts of Friendship, part 2
I'm flying a flag... a brightly color flag belonging to another country.
Showing the colors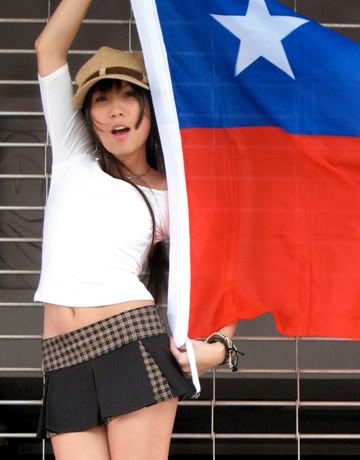 It's a Chilean flag. Why? Well... on 21st Jan, I received a parcel from oversea. From Chile to be exact. Chile is a country in South America. Yeah, half way across the globe from me. I've a friend there, a guy whom I met in FaceBook. After some communication through MSN, we get to know more of each other. Usually, I dislike chatting on MSN, but he's quite a nice guy, a gentleman who is not crude & doesn't pester me unlike some online pests. Well... this gentleman sort of became one of my admirer & decided to send me some nice mementos from Chile. =P
So, for this entry which is dedicated to him, I'm flying the Chilean flag which is one of the items in the parcel.

Chilean Flag!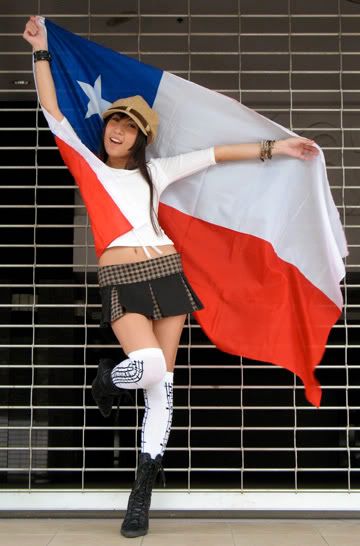 Inside that parcel, there is also a nice cap & a lovely coin purse with a big 'CHILE' on them. Inside the coin purse is a cute little pin shaped like a Chilean flag which I pinned to the cap. Love them very much! xD

Cap with pin & coin purse from Chile =D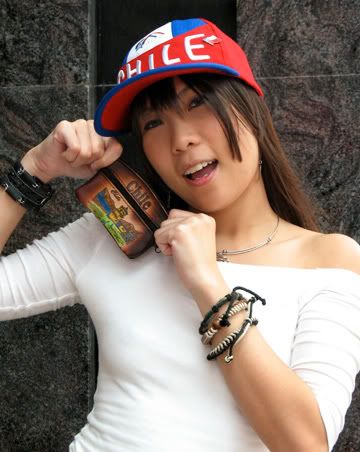 Beside the flag, the cap, the pin & coin purse, there is also a T-shirt with many crests & pictures of Chile. It's way too big for me, but I can wear it to sleep if it gets cold. Hahahaaaa... hope he doesn't mind me doing that! =P

BIG Chilean T-shirt! xD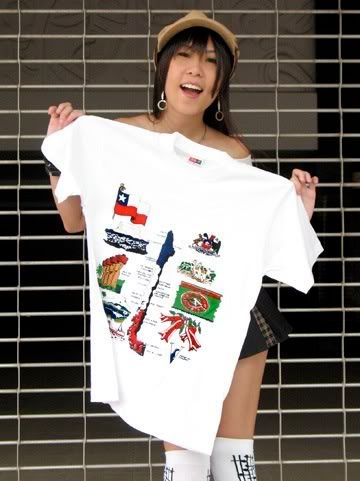 Other than those items above are some packages of Milo & some sweets made in Chile. I dunno why the Milo packs, but it's nice & the sweets too. Sorry, no pics coz greedy hamster me had eaten them! =P
In closing, I would like to say a BIG thank you to my Chilean friend whom is so kind to send me those wonderful gifts of friendship. Love those gifts!
Hope you have a wonderful life & wishing you all the best in everything, my dear friend!

A BIG thank you from Singapore!