Sentosa Flowers 2009
28th Jan 2009 ~ Naturally, flowers will attract bees & at Sentosa resort island, there are plenty of flowers on display at the annual flower exhibits. So little bumble bee me buzzed to the flowers... actually, more like floating across by the Sky Train from VivoCity to Beach Station. xD

Sky Train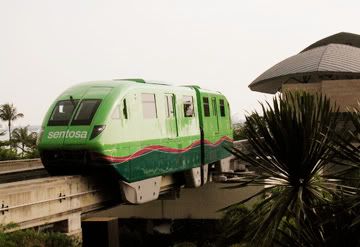 Arrived at Palawan Beach at 3pm & it's FREAKING HOT!!! Blazing sun without any breeze on a beach!?! Anyway, the bright light brings out vibrant colors of the displays. Flowers everywhere, giant flower windmills, a little rock garden & some nice displays of art created by using recycled materials.

Sentosa Flowers 2009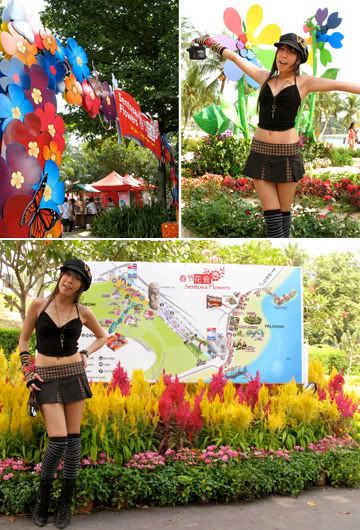 The Recycled Art of Biking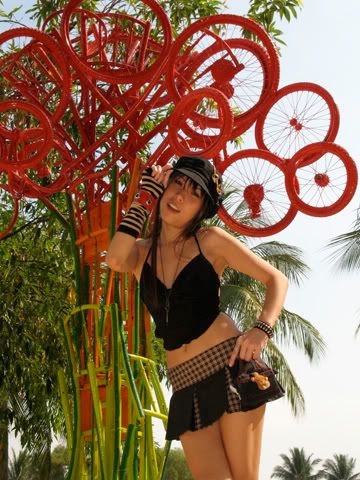 Went round capturing the vivd flora sight as many photographers did...

Flamboyant Glory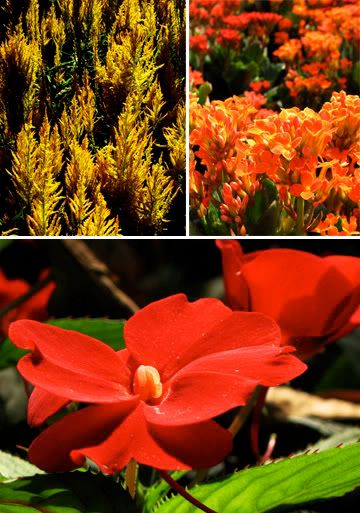 And of course as a photohog bumble bee... eh... Hamster! xD

Mischievous Hamster in Technicolor =P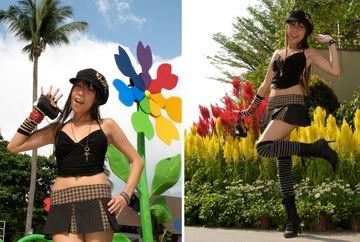 The gorgeous displays have no trouble arresting everyone's attention.

Brilliant Pyrotechnical Blossoms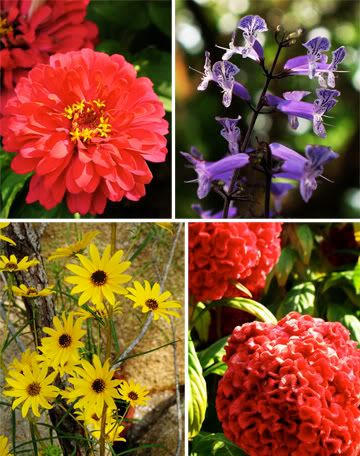 Explosive Celebration of Colors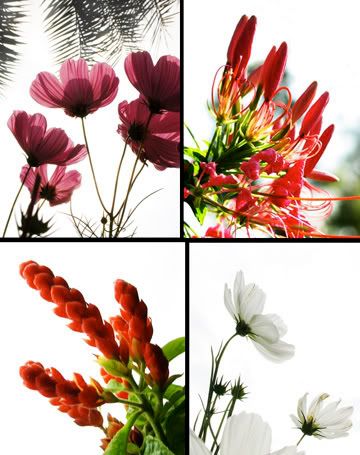 And where there are nectar, come the busy honey bees...

Flight of the Bumble Bees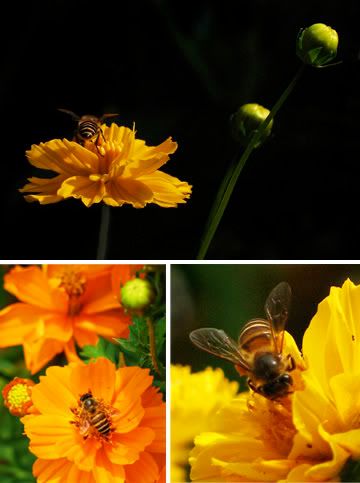 Within less than half an hour in the open, I'm drenched in sweat & the heat is killing me! Hide inside the 7-11 store to cool off for a while. It was near there that I discovered Segway for rental. S$10(US$6.60) for a 15 minute ride in an enclosed area or S$35(US$23) for a guided tour. No chance to try it as we are running out of time. Maybe next time then.

Segway Ride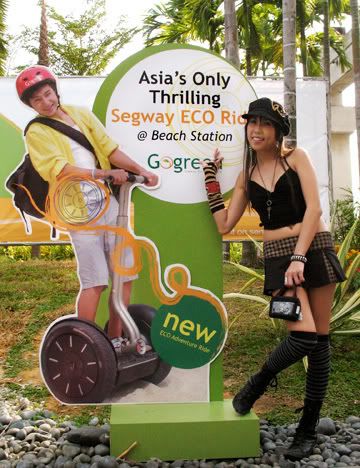 We proceeded towards Imbiah Station where there are more flora displays. Up we went on a zigzag climb. Earlier, we noticed rain clouds approaching & halfway up, it started to rain! Well, at least it's cooling... =P

A zigzag uphill climb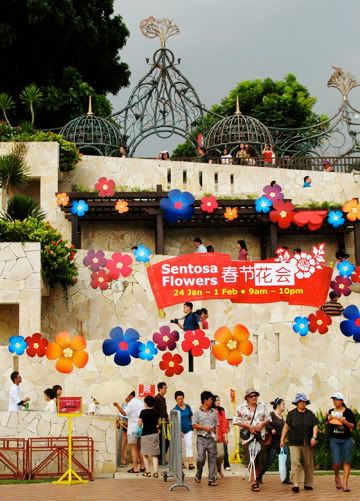 Above the zigzag stairway is a garden with pools of fanciful color mosaic of tiles & stones. Those pools are so lovely, dazzling colors, intriguing patterns & I couldn't resist a few pics despite the drizzle. =P

Cool Motifs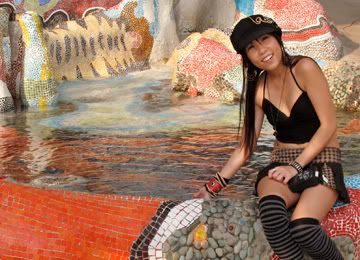 Multicolor Delights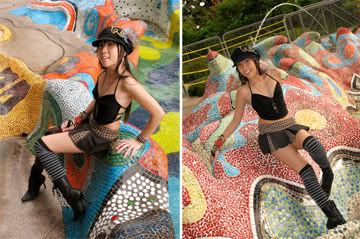 And since I'm already drenched in perspire & the rain, playful hamster me had some fun at a water fountain... =P

Flow Disruption! xD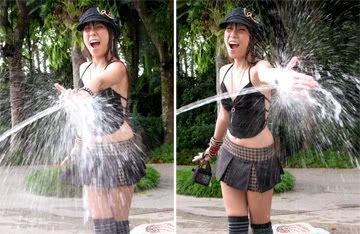 Then it started to pour, real heavy! We ran for cover under a sheltered escalator which leaded us up to a lookout point above Imbiah Station. It rained for about an hour. When it stopped, we wandered around the place. The light were fading fast & gloomy which is lousy for flora photography. How about some pics of a different kind of flower? LOL! =P

Wild Flower Mafia Girl looking for trouble! xD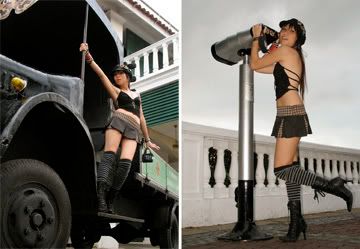 It's getting late. So we headed down to Imbiah Station for the Sky Train back to mainland. On the way, I managed to squeezed in some shots.

Red Indian Hamster with Lucky Ox Family! xD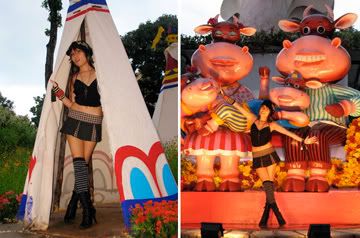 Floral Swans, Costumed Butterfly & SunFlower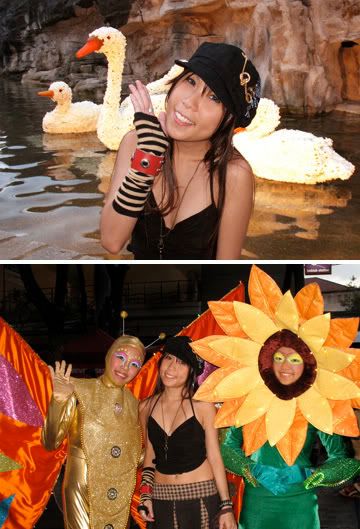 After alighting at VivoCity, we went for a dinner of my favorite food, sushi & sashimi at Sushi Tei, which completed my day wonderfully! =D
Note:

More & bigger pics in my Flickr album.