My Sister is Sick!
2nd June, 2009 ~ For the past numbers of days, I have this sadness in me.
My Thai sister,
Namtip
has Trichinosis, a parasitic disease.
Info about Trichinosis
Causes, Symptoms, Diagnosis, Prognosis and Treatment of Trichinosis
According to the doctors, the disease had infected Namtip's brain & may attack her central nervous system. If left uncheck, it will lead to her death.
It will be a very slow & long term treatment needing lots of money.
Poor Namtip had recently experienced a very traumatizing time, starting off with troubles as mentioned
here.
She is currently holding 2 jobs to make ends meet & to pay off her remaining debt. And now, this disease struck! =(
Adding to all those, her computer had broke down, rendering her unable to communicate with her oversea friends unless she spend much of her hard-earned money in Internet shops/cafes. She is also a Flickr member(her pro account was given by another Flickr member) where she met wonderful people.
I'm trying all I can to help, but my own situation isn't that good. How I wish that I strike the lottery and can help her completely solve all her woes once and for all!
Namtip is going to be furious with me for doing this, but I will bear it as it's preferable to her dying slowly. She has pride, asking me not to mention this publicly.
Before this happened, in her earlier crisis, she had received some money from
Friends
to solve her problems. That had shamed her for being so helpless.
She does not want to appear like a scam. According to her, she knew that many of her country girls do, always coming up with excuses or made-up sad stories to ask for money.
However this is for real. Sometimes in life, it's unavoidable that disaster does happen & there's no simple way of avoiding it.
It's in time of crisis when you can really tell who are your real great friends & who are just hang-ons. As her close friend & blood sister, I will do whatever I deem right regardless of consequences.
If this post is seen as begging & shameful, so be it. But I do really care for another human being. I can't save all of those who are worthy of saving, but I can try help a few with my limited resources and I deem Namtip is worthy of saving. If I can't save even one, then am I worthy of being a human? So I refused to stay silent, to watch my sister suffer. Regrets & remorse is useless when it's too late.
I repeat:
To have great friends, you have to be a great friends to others first!
So, my friends, I also implore you to do the same if your are a great friend.
If you are in a position to, please, I beg you, help Namtip.
For once in your life, help somebody. Help Namtip. Any amount will do, even if it's a dollar. I will be sincerely grateful & Namtip will be too.
Is there someone who can donate & ship a computer to her?
A netbook, a very small basic net-surfing mini laptop will also do.
Namtip's blog:
Namtip's Life
For donation @ Namtip's site: Click on 'Donate' button. PayPal needed.
(Site is sponsored & done up by one of Namtip's very good friend)
Reach Out For Love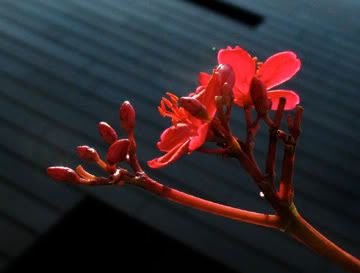 Many thanks for reading this message.
If you have any doubt or question regarding this subject, please contact me.