My Special Flickr Friend, Tata!
Friday, 30th July 2009 ~ Last Wednesday, I received a surprising, but delightful text message on my cellphone. It was from Tata saying that she's in Singapore. WooooHoo! Finally! She's here! My Special Flickr Friend is finally here & for the first time since we became friends in Flickr, we can meet up in real! Oh Yes, Goodie! xD
Who is Tata? Tata aka Ting Hay is a very lovely Indonesian Chinese girl. We met as contact in Flickr, the online album which we are members of. Tata's hobby is photography which is also one of my hobby too. But there's a difference. My photography skills are mediocre, a machine-gun without precision shoot-any-damn-thing kinda photographer where else Tata is a born artist, very talented in this field. With no training or guidance & not very much technical knowledge of the working of a camera, in a very short period of time, she managed to produce fabulous works of art in photographs. I have 8 years of photography as a hobby in me & Tata completely outclassed me in this aspect. She's at it for only 2 years! I seriously admire her raw artistic talent! That's my Special Tata! xD
Go take a look at her fantastic photostream to see what I meant:
http://www.flickr.com/photos/elitasupargo/
In Flickr, Tata & me became good friends. We are also co-admins in a Flickr photography group known as '
Focused In on Photography
', which founder is another good friend of ours. We have a lasting friendship which is something special coz most online friends are mostly made in forums or social networking sites. Not only that. Often, most of these friendships are just on & off types. Here today & gone tomorrow kind of thingie. Tata & me had managed to stay in contact for quite some time now. We had also planned to meet since we are so near to each other & finally the day came!
Arranging our meet-up wasn't easy coz the timing was a bit off for both of us. Tata was here not on holiday, but was accompanying a seriously ill relative for medical treatment at a local hospital. Her stay here was quite hectic, relatives visits, hospital visits & arrangements... not much time to herself. Me, on the other hand had a very very busy scheduled work week. Nevertheless, we managed to arranged a meet up on the late evening of last Friday, one night before she leaves Singapore.
Accompanied by my bodyguard/soulmate, at 10.30pm, I arrived at the lobby of St. Regis Hotel where Tata was staying. We met for the first time! xD
Finally, Special Friends met for the first time! xD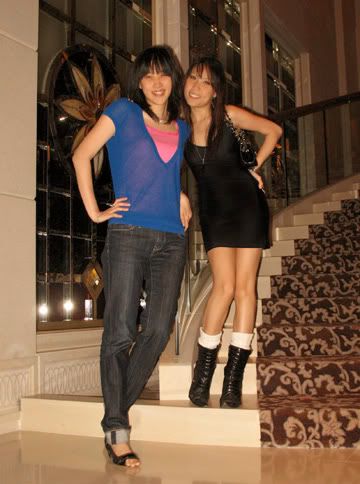 I was quite nervous in meeting new online friends. To begin with, I'm quite a shy person, not good at speaking to people. Usually, it takes me a while to be able to speak coherently. And from my many experiences on the internet, I know many people have quite different personality online & offline. I'm very glad, very happy to find that Tata's in real is the same as online. Kind, warm-hearted, cheerful, friendly, overall jovial kind of person. Intelligent & very pretty too! And she's tall! If I'm not in heels, she will topple me by a head! I'm like a little hamster beside her! LOL! =P
And the most embarrass thing was... she bought me a gift & with my stupid tight busy schedules, I didn't get her one! Arrrrrrr...!!! *Fainted... -_-"
A gift from Tata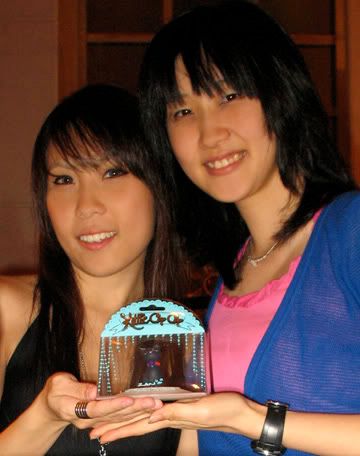 Cute Kittie Cup Cap! I love it very much! xD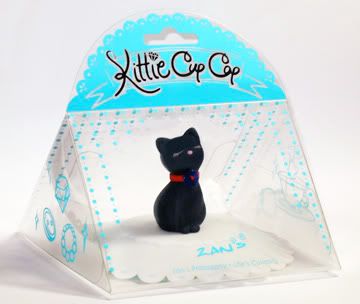 After taking a few pics at the lobby, we went to sit & chatted at the coffee lounge in the hotel. Drank hot chocolate, exchanging info/news & fine points of photography. Tata is such fine company, doing most of the talking with me dumbly doing one or two syllable speech. Haha... silly me! xD
Friendly Tata & Silly Hamster Me! =P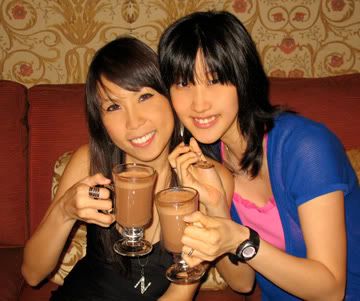 Then Tata took out the tool of her art, her constant companion, a Nikon DSLR. She wanted to do portrait of me in the elegant surrounding.
Photography Session!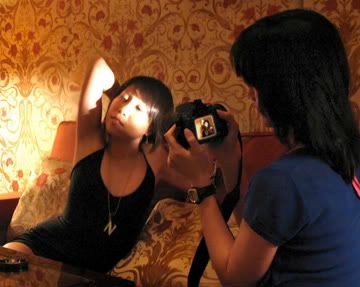 It was late, we had to go & Tata needs her beauty sleep. Before we left, Tata took some more pics of me at the front of the hotel. She said that she had very few chance to have a model for her to practice portrait photography, one aspect of photography she claimed she is weak at. Of course I will do my best to pose for my special friend!
Tata photographer, me model. xD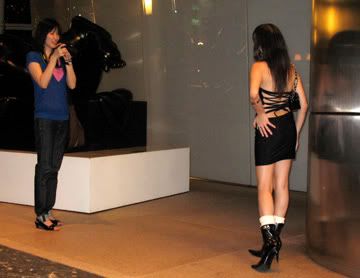 Exchanging fine views of photography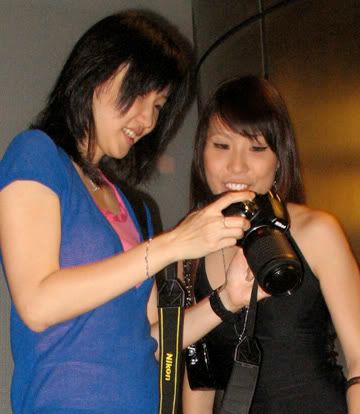 Tata is the second Flickr friend I had met & the 1st one from oversea. Apart from that, she is someone special to me. Meeting her will be a significant part of my life. Even though, it had been a short meeting, I truly enjoyed, very very happy in meeting my Special Friend for the first time! xD
Tata, my dear lovely Special Friend, you're such a wonderful person, a great friend! I sincerely hope we can meet again & soon! No matter what, we will try our best to maintain this friendship, to take it to a greater height, to stay Friends Forever! =)
Friends Forever!