Guangzhou Part 8 ~ Ice-Skating
One of my hobbies is ice-skating. I so love to ice-skate! Weird hobby for one living in a country w/o winter. Has been ice-skating since secondary school days mostly at Kallang. In Guangzhou, on our second day, when our host asked what I like to do, I answered "Is there ice-skating rink around here?" He remarked that there's this rink in Grandview Mall which is near our hotel. That time, I wasn't dress for it, but we went to have a look. The ice rink is on the 5th level surrounded by shops above it.
Ice-skating rink in Grandview Mall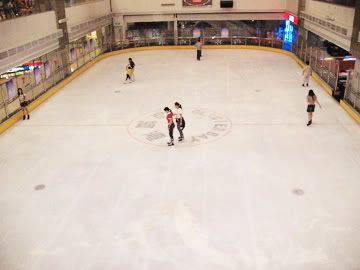 I was so thrill when I saw the rink. I make my friend promise to bring me there another day. I must try it! So, the following week, we went ice-skating.
Entrance to the ice-skating rink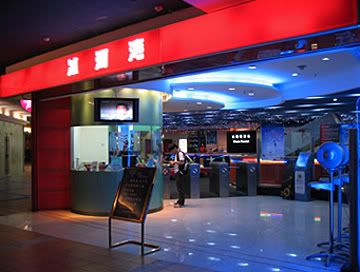 Row of coin-slot short movie machines at the entrance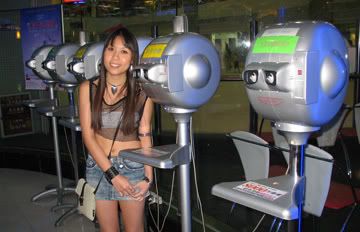 It's just S$10 for 2 hours per adult including skate rental, much cheaper than in Singapore. They don't have ice-hockey skates which I prefer. Didn't bring my own skates there lah. Mad ar? Have to make do with figure skates.
All ready to rock & roll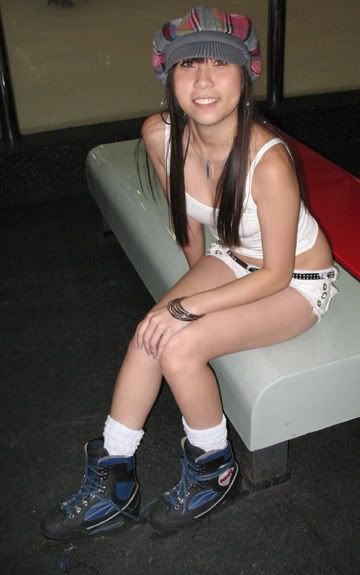 Not much people there as it was a weekday. The rink is bigger than any in Singapore. Rink is good coz no water on ice unlike those in Singapore.
Rink inside a shopping mall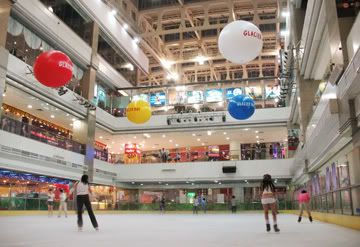 Had a hard time getting use to the figure skates, but I enjoyed every minute of it. And nope, I didn't fall & skate on my butt. Will ready freeze my ass off with those mini shorts I wore. Oh yes, I'm so happy! *Jump for joy!* I'd done it! Hooray! Me went ice-skating for the first time in a foreign land. Yeah! =P
Inside the rink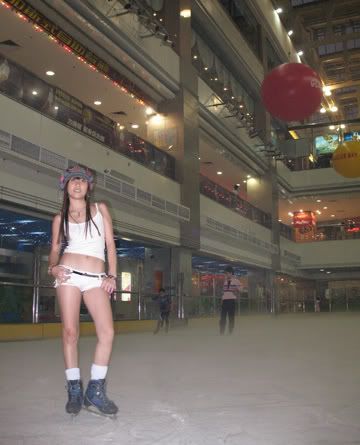 Me skating on foreign ice =P