CosFest 2010 @Downtown East
Sunday, 4th July, 2010 ~ CosFest, an annual cos-play event & Singapore biggest was here again last weekend. As before, the event was held at DownTown East & this year, it featured the launch of a new Predator movie ~ Predator Femme Fatale.
Predator Femme Fatale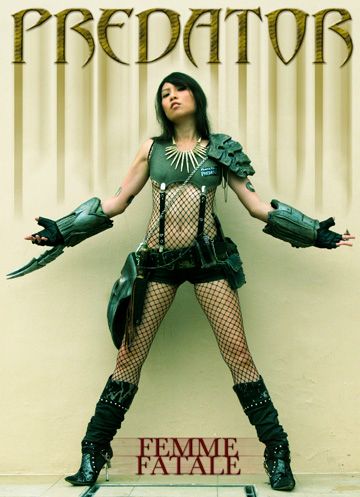 Hahahaa... I am only joking. xD
The fact is, I went to CosFest 2010 in a new costume, cos-playing as Machiko, a female character from the comic series of Aliens Versus Predator published by Dark Horse Comics. At CosFest, I was asked many times what character I was cos-playing. Here are some info about Machiko, the She Predator. Machiko Noguchi is a 22nd century human female who lived & hunted as an honorary member of the Predator species. She became a She Predator after befriending & helps a Predator elder, Broken Tusk in fighting a horde of Aliens. In the ensuring battle, she gains the respect & admiration of Broken Tusk who 'bloods' her with the mark of his clan. Thereafter, Machiko was accepted as a member of a Predator clan, hunting alongside them for several years. Very skilled & deadly to both Xeromorph & Predator alike, Machiko later returns to settle among humans.
She Predator Machiko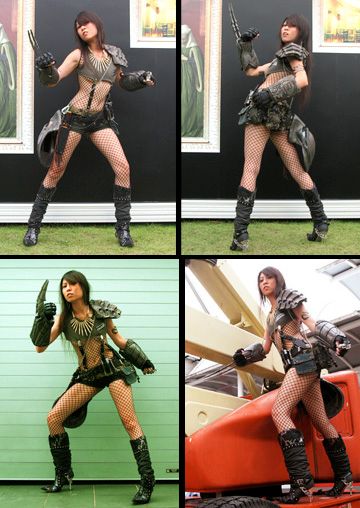 Some of the geeks & nerds who are into the sub-culture of Predator will remark that my costume is not accurate. But who cares about accuracy in a non-exsitence subject anyway? With some imagination, I applied artistic license & came up with my own version of Machiko.
Hengbok version of Machiko, the She Predator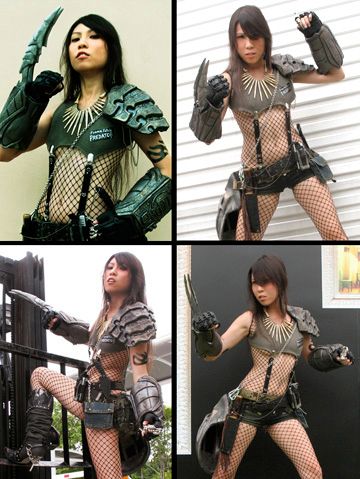 She Predator arrived at CosFest about 2 pm accompanied by a few tough characters & security team from
Movie Mania
. No one will dare mess with you when you have friends like these. xD
My tough companions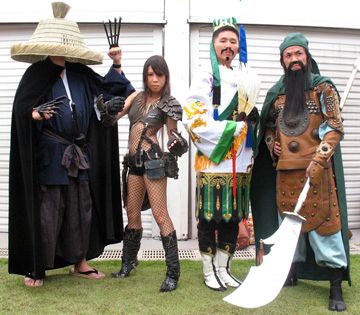 My security team of SWAT & Marines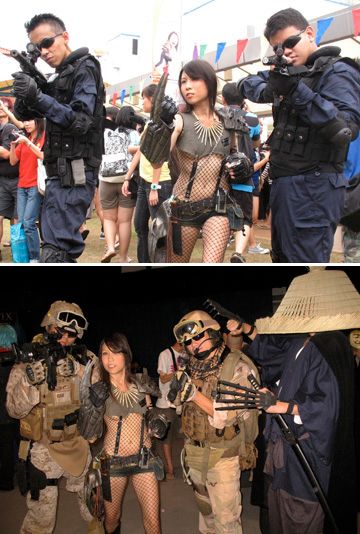 What do you do at a cos-play event? Have fun taking lots of pics with other friendly cos-players of course!
With the Star Wars team & a Golden Palm Tree?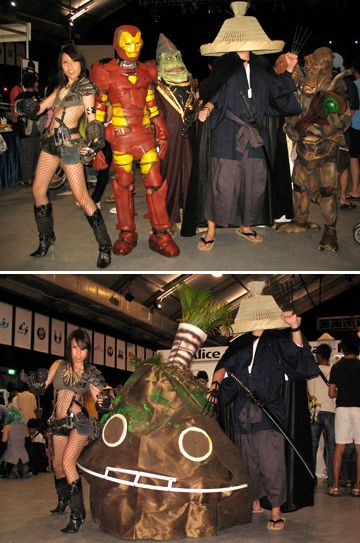 Cute boy & girl with macho men.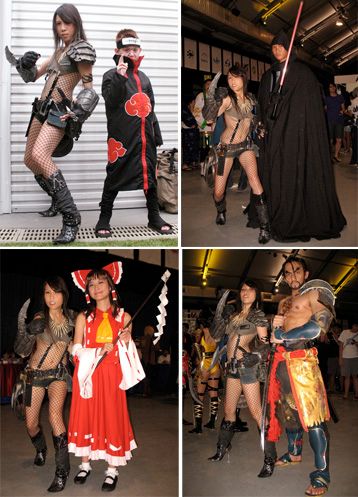 Ghost Buster Team & Female Ninja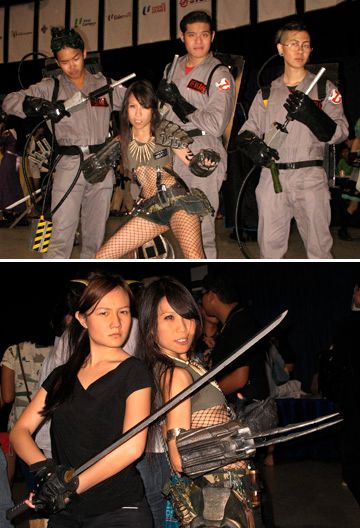 And my favorite of them all is of course a member of my clan, a baby Predator! Isn't he cute? LOL! xD
Baby Predator & Hamster Predator xD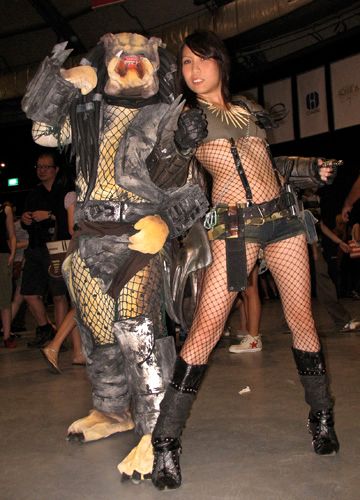 As we hunted other cos-players for pics, there are many other hunters stalking us. At such event, there are usually more predators than preys. Semi-circles of camera-carrying, photo-capturing predators surrounding a helpless cos-playing prey are typical scene.
Surrounded by Predatory Clickers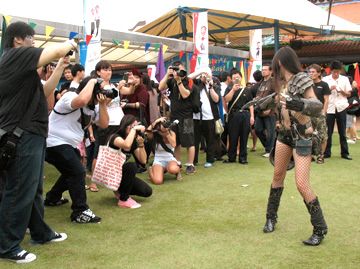 We were so busy taking pics with other cos-players & posing for photographers that I didn't noticed much going-on at the event. I'd been to past CosFest a few times & this year's was no different. The usual lines of booths selling all sort of anime merchandise were there & so was the annual cos-play competition too.
Cos-play competition & the Winners

Stage display of cos-players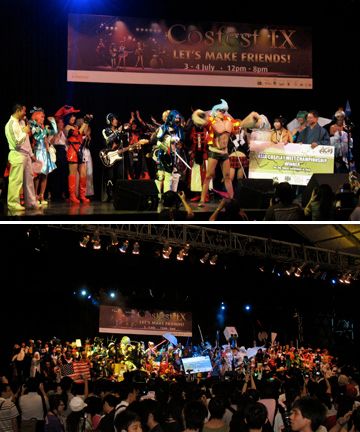 We had fun at CosFest 2010 & left at around 6.30 pm. Looking forward to attend the next one. What will I be cos-playing then? Tune in next year for the answer! xD
How about a MacNinja? =P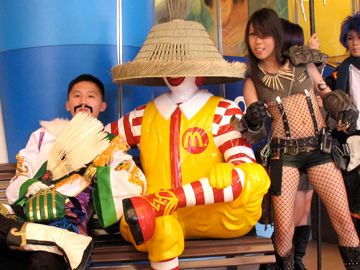 Acknowledgment:
My sincere thanks goes to Reno, founder of
Movie Mania
for providing the materials & the loan of the Predator helmet, gauntlets & shoulder armor. Also thanks to Movie Mania team of Tim, Edwin & Sam for providing assistance in the production of the props. Special gratitude goes to my soulmate for doing such a superb job of making & painting those awesome props.
Notice:
More & bigger pics will be up in my Flickr album.
Labels: Event