From Bikes to Ice-Skate to G.I. Joe!
Saturday, 8th Aug, 2009 ~ Ice-skating day! Happy, happy! I love to ice-skate & with that, I dragged my ice-hockey boots down to Kallang Ice World at Leisure Park Kallang. Supposed to meet up with a few friends, but only 1 of them turned up. Joshua & Melissa was delayed at Botanic Garden which they visited after I recommended them to last evening. Zleipnir showed up & he was supposed to bring his girlfriend along, but she overslept. I can skate alone if it comes to that, but it's more fun with friends. Oh well...
Upon arriving at Leisure Park Kallang, I noticed there's a bike show going on. Being a cam-hog & love posing with vehicles, resistance is futile! xD
Yamaha Bike Show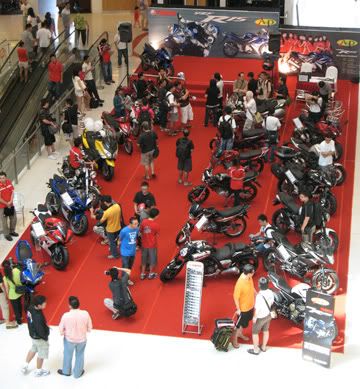 Went around sexcitedly posing with some of those cool looking bikes. =P
Bike Show Girls? xD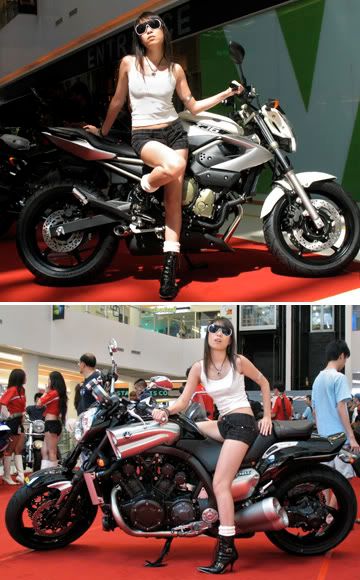 Want a ride? =P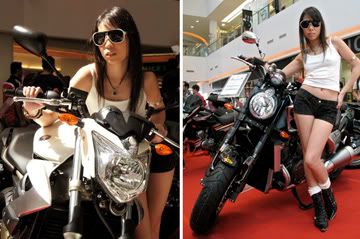 And what's a bike show without hot girls? xD

Bike Show Girls Lineup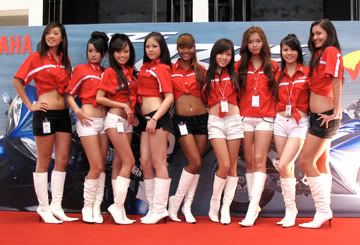 After satisfying myself with fondling of all those terrific bikes, we went to Kallang Ice World for 2 hours of ice-skating. That day was the first time I fell after years of ice-skating. The incident happened when a little girl in front of me did a sudden stop & reverse direction without looking out for skaters around her! I tried to avoid her, but she was too near & we collided. I slipped when trying to prevent her from falling & got a bruise on my poor knee for my trouble. Not a big deal anyway as I'd got much more bruised when learning to ice-skate those many years ago. xD

Zleipnir & me @ Kallang Ice World
After ice-skating, Zleipnir & me parted company. He had to meet his girlfriend & I'm going to watch G.I. Joe, the movie.

G.I. Jane? =P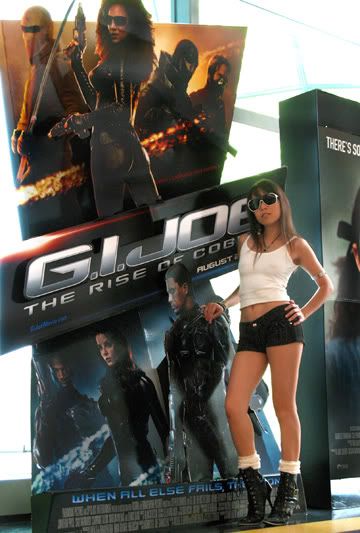 I'm not a fan of G.I. Joe, but the movie was fantastic! An adrenaline rush of blasting actions with hi-tech machineries all the way! Pure exhilaration! I love it! Surprise that a girl like me love action movies? To tell the truth, my preference of movies runs more towards actions, war or sci-fi ones. When the boom boom starts in a movie, little Hamster me who is afraid of loud thunder, cringed a lot & sometimes, jumped completely out of my skin... eh... furs, but it was Pure SEXCITEMENT! Hahaha...!!! xD
The next movie I wanna watch might either be...
G-Force!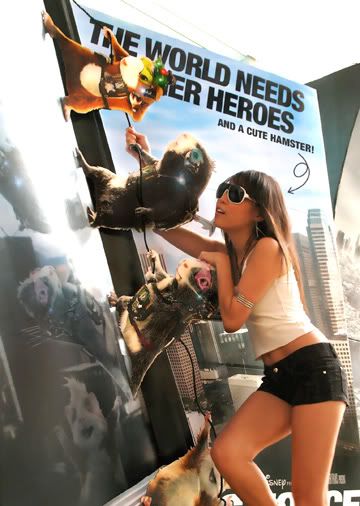 or...
2012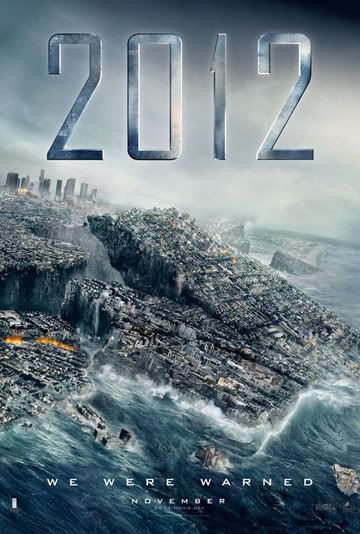 or both! You were warned! Heeheehee... xD