A Walk @Chinese & Japanese Garden
March/April 2012 ~ It came to me in a dream. A long long time ago & far far away, there I was, a princess of an ancient mystic place...
Faded Old Photo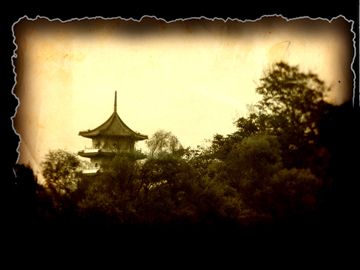 *Slap day-dreaming self! Back to the future!
Far to the West of Singapore, is Jurong Lake Park. Within the park, build on 2 artificial islands are the Chinese & Japanese Garden connected by bridges. Not lying when I said it is old
(build in 1975, more than a decade before I was born)
& far away
(a long train ride from my place in the East)
. Haven't visited that area in a very long time & didn't even know that entry is free of charge now. Much had been written about & lots of photos taken of that lovely place that I won't go into details.
Info:
Chinese & Japanese Garden
Chinese & Japanese Garden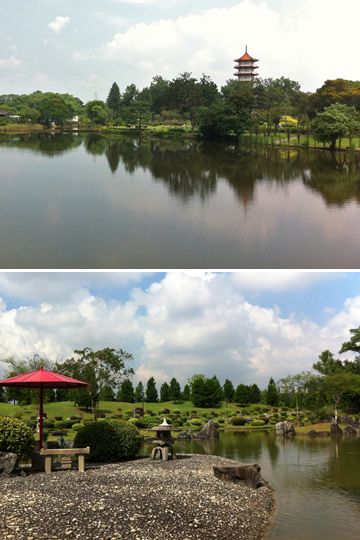 Preferring walks in parks or nature reserves to shopping in the city, I am always looking for places to wander, pacified my restless soul & try my iPhone photography skill. To clarify something of which I'd often being asked for years. Many assumed that I carry a heavy tripod to mount my camera
(on self-timer)
for self-shot wherever I go. Nope, I've something much better! A former working professional photographer & at one time, sergeant in the army, is for a long time now, my personal photographer, my bodyguard & my soulmate. Almost all photos of me in all my sites were taken by him & he is also the one who shot most of the wildlife/nature pics, using a Canon SX30. Occasionally I do some wildlife shots, but usually stick to doing scenic ones using my iPhone. Now, that being out of the way, let the photos do the talking...
Entrance To A Mystic World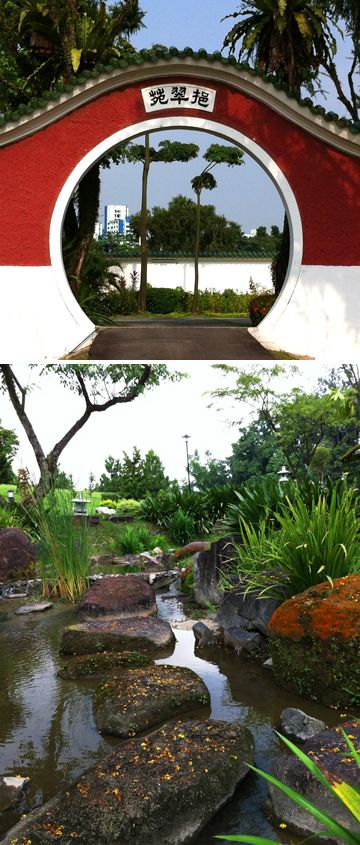 Pagoda Era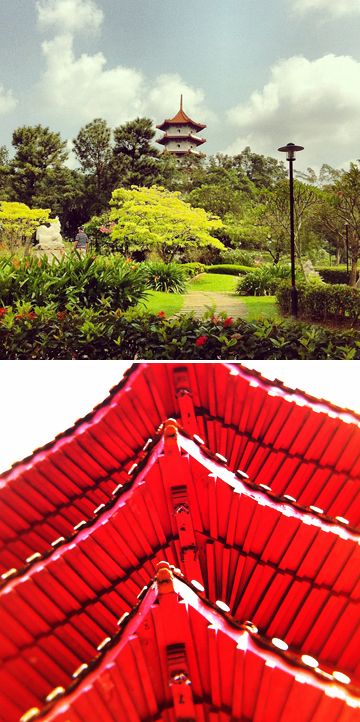 Peace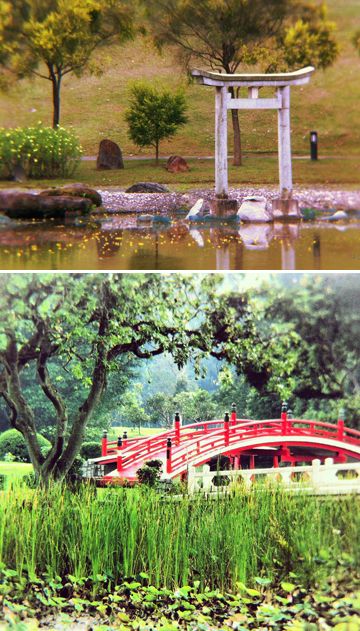 Zen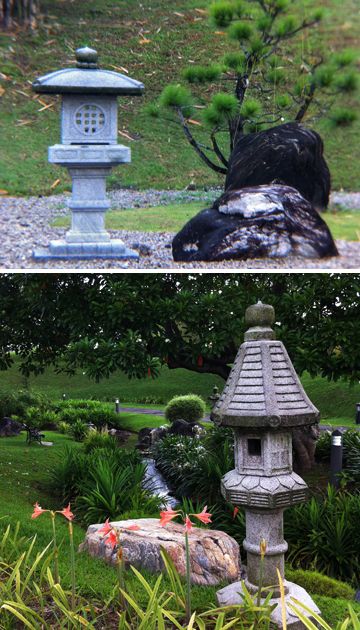 Emotion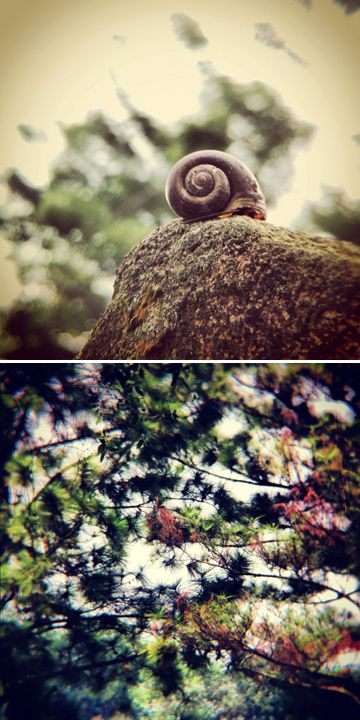 Natural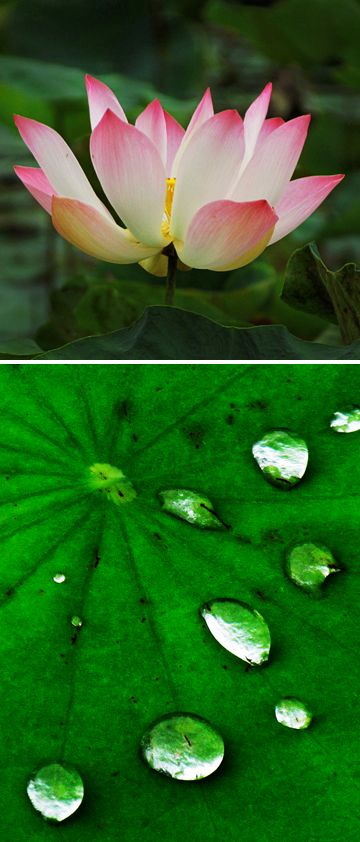 And for the Memoir of a Hamster & a Geisha... =P
Chinese vs Japanese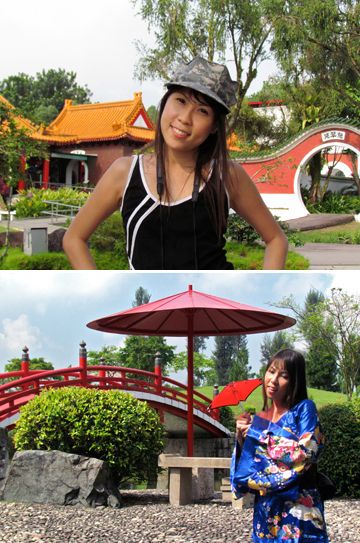 Twin Pagodas, Three Bridges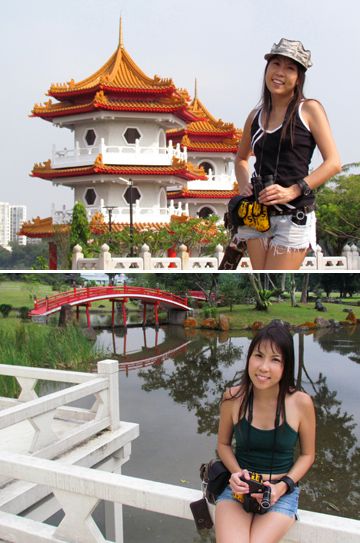 2 Different Worlds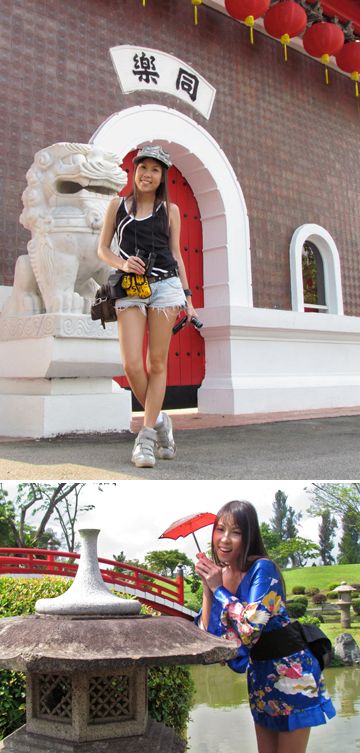 Traditionally Speaking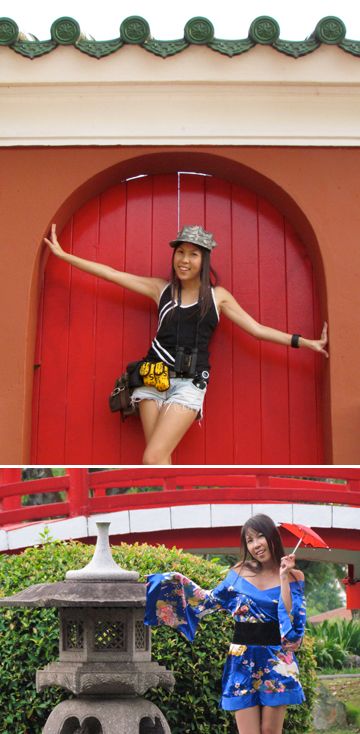 Modernly Ancient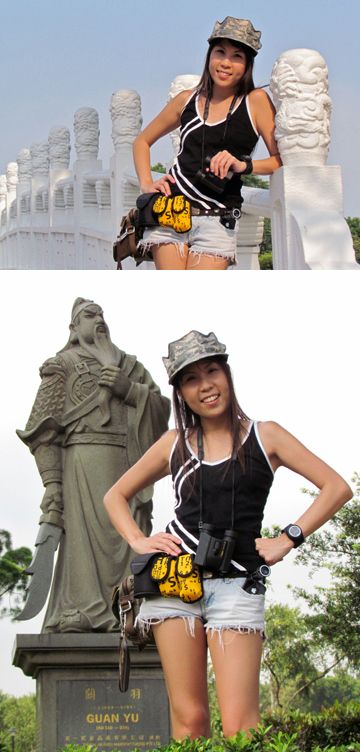 Just in case you had being wondering, I brought along the Japanese-looking outfit for those shots & the rest are my 'hunting' outfits armed with essentials like binocular, iPhone tripod mount & lens. Shown below is one of my typical outfits for nature walks.
Looking For Nemo?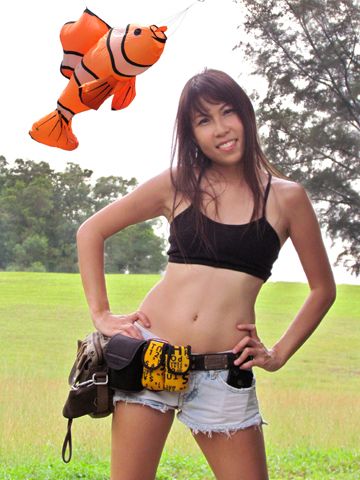 Looking for wildlife in a park? You might be surprise how many things most people missed when they ventured into a park/garden or nature reserve. Most Singaporeans or the mass of immigrants have no idea or not interested in the biodiversity of Singapore. Unplugged your noisy earphones, stop gossiping about your relatives/friends/classmates/colleagues/neighbors/strangers or discussing/debating about TV dramas, movies, soccer scores/teams, online games, where/what to eat or cheapest/best to shop, stop viewing/posting on FaceBook with your smartphone/device & stop complaining about the heat, sweat, mosquito/insect bites, a little dirt or afraid of getting your skin tanned. Essentially, stop being noisy. Instead, open your eyes, your ears & the marvels of nature will be revealed to you, like these below...
One of the first thing I noticed is, attached onto many rocks/reeds, are numerous pink eggs cluster of Apple Snails, an invasive species due to aquarium trade. I wondered why there is no predator to feast on them as most are exposed in the open. Poisonous eggs?
Apple Snail Eggs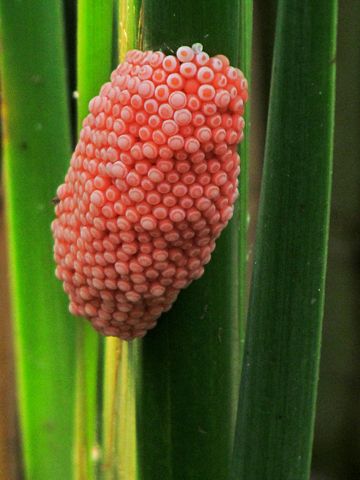 Another invasive species, due to people releasing their unwanted pet into our waterways/ponds/reservoirs, is the Red-eared Slider.
A Ballet of Turtles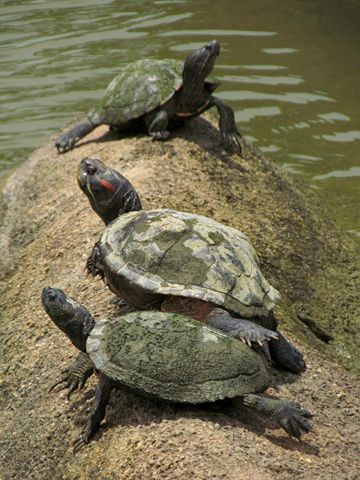 The Changeable Lizard is also an immigrant, most probably introduced by trucks transporting fruits/veggie from Thailand or Malaysia. Below pics show a female
(left)
& a male
(top right)
Changeable Lizard. The Malayan Water Monitor
(lower right)
is a local native.
Immigrants & Local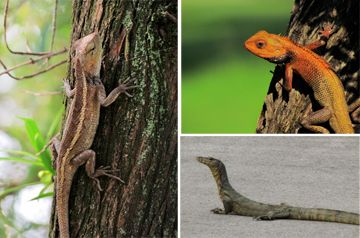 Sadly, on an alarming rate, these aggressive invaders are displacing the local fauna which are already at risk from lost of habitats due to human encroachment.
Loves Dragonflies! Noticed a few species, but not as many as I'd expected. Perhaps its the wrong season.
Fork Twig to a Dragonfly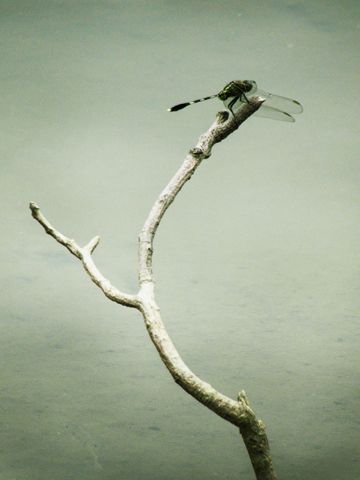 Common Scarlet(female) & Common Parasol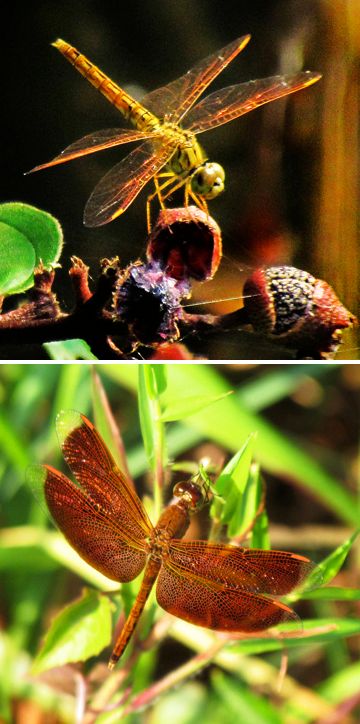 Common Amberwing & Common Scarlet(male)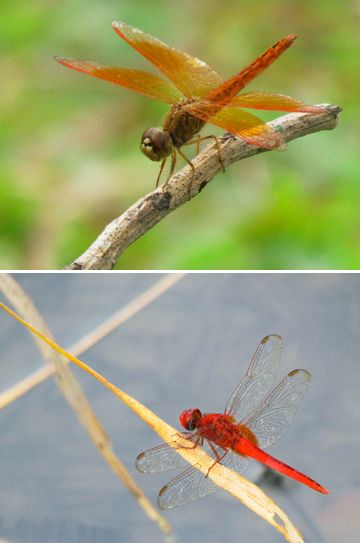 And a Plantain Squirrel.
Acrophobic =P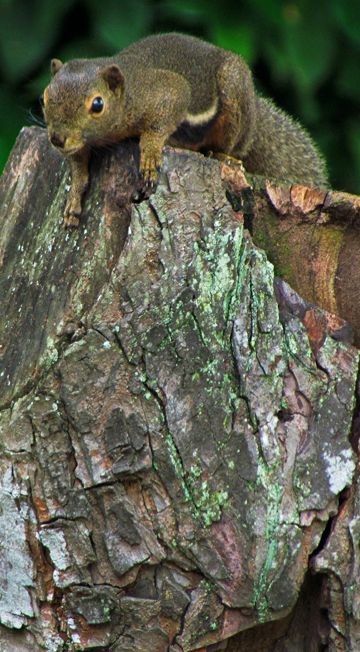 Of all the wildlife, I'm usually after the birds & there are surprisingly, very many species at Jurong Lake area, not counting the very common ones like Crows, Mynas & Rock Pigeons. Around a small lotus pond alone, I spotted Waterhens, Bitterns, Egrets, 3 species of Herons, 2 species of Sunbirds, 3 species of Kingfishers, 2 species of Woodpeckers & even an escapee, a Painted Stork.
White-breasted Waterhen & Yellow Bittern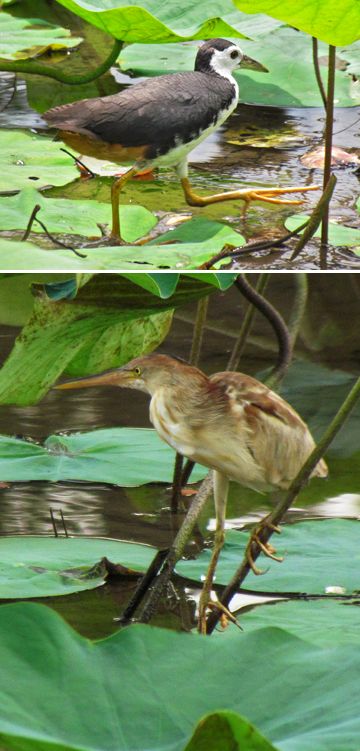 Black-crowned Night Heron, Little Heron & Little Egret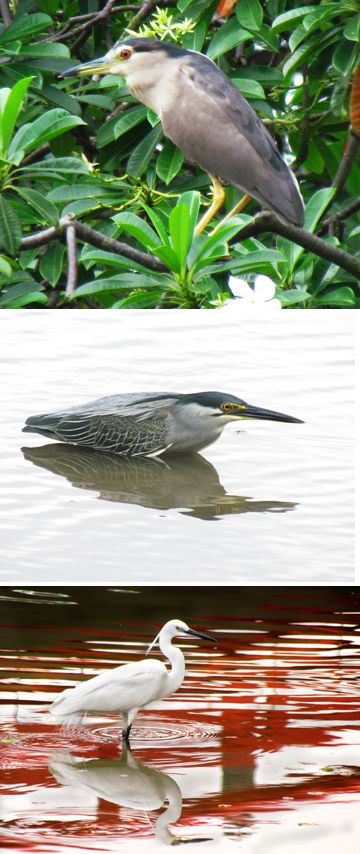 A Grey Heron in breeding colors.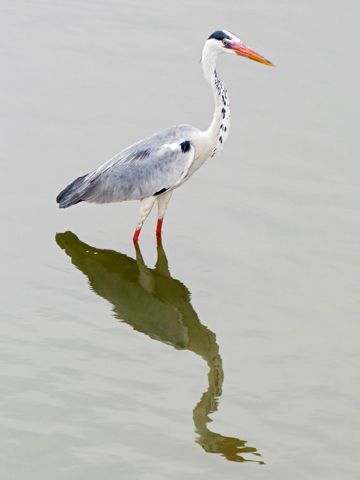 Purple Heron hunting & catching fish.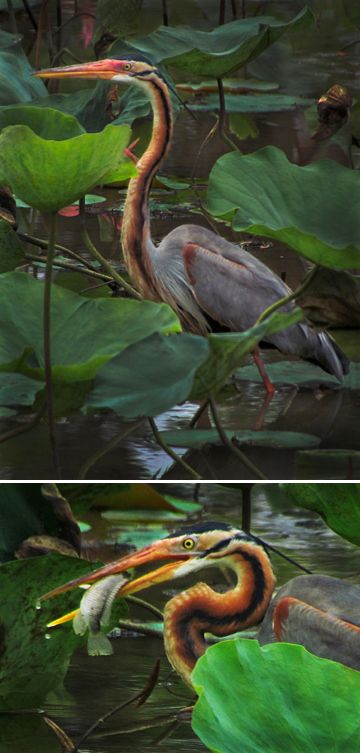 Painted Stork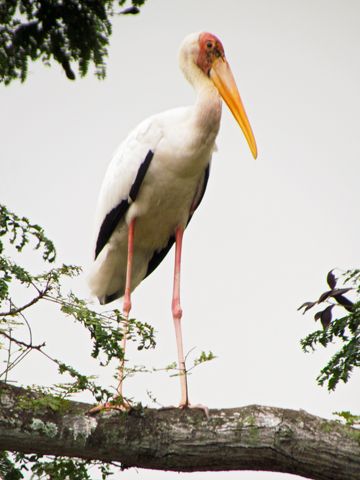 Also spotted Chinese Pond Herons sporting winter plumage, in-between morph to full breeding plumage as shown in the pic below.
Chinese Pond Herons

Chinese Pond Heron making a meal of an Earthworm.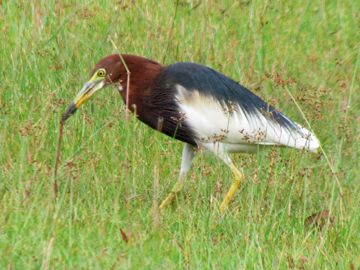 Pacific Swallow, Stork-billed Kingfisher & Common Flameback

A female Sunbird taking nectar from a flower of a Bottle Brush Tree & a female Olive-backed Sunbird in her nest.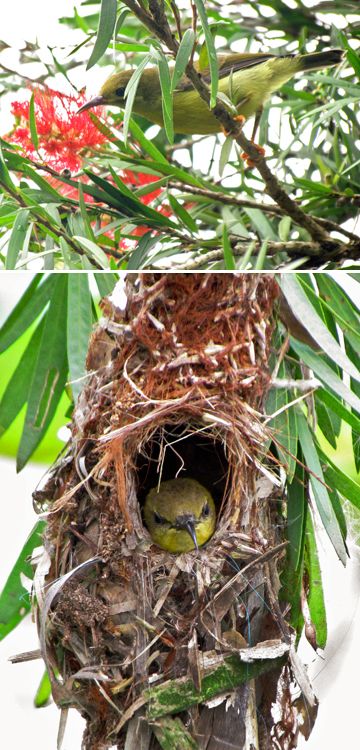 Coppersmith Barbet at nest feeding chick.

Large-tailed Nightjar with chick.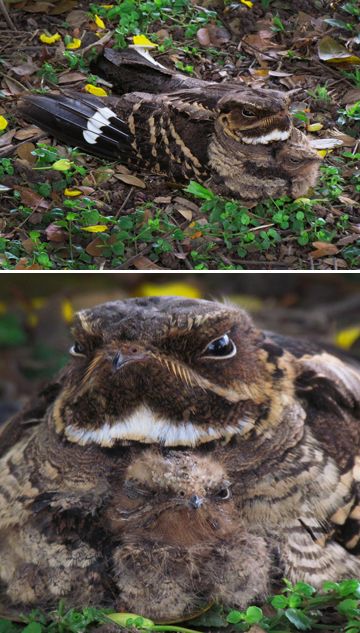 Female Asian Koel & Paddyfield Pipit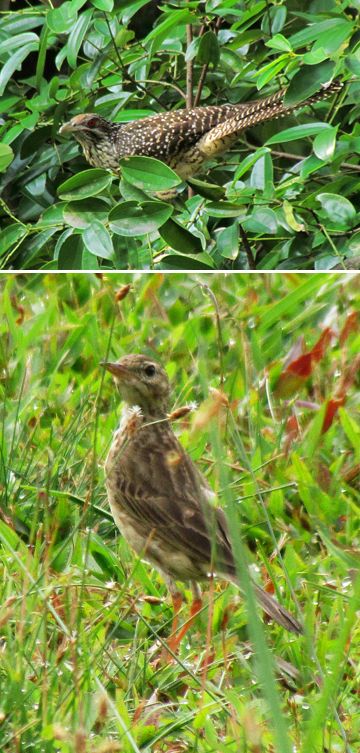 Two Spotted Doves confronted by a noisy White-collared Kingfisher & a Pied Fantail hunting for insects in the underbrush.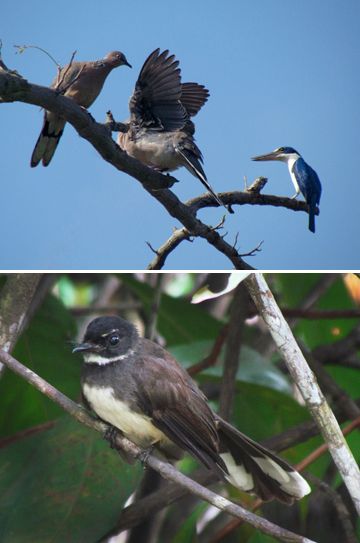 Female(top) & male Oriental Magpie Robin(bottom).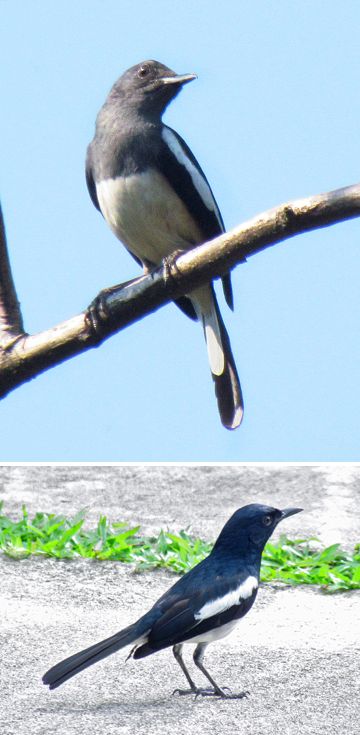 Common Tailorbird & Pied Imperial Pigeon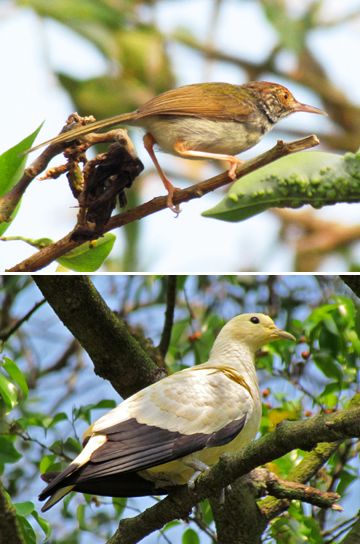 All lorded over by...
White-bellied Sea Eagle & Peregrine Falcon

waiting to pounce on an unwary...
Geisha Hamster of The Tiny Umbrella =P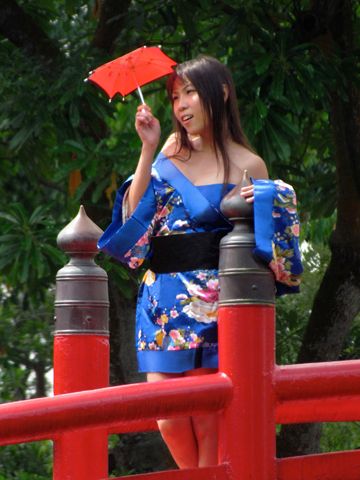 Note:
Photos featured in this entry were taken on 3 visits during the months of March & April, 2012.
Labels: Nature