Carnival Attica
22nd May, 2010 ~ On that Saturday evening, Attica, a club in Clarke Quay, celebrated its 6th anniversary with an event called Carnival Attica, a costume theme party. Anyone in full costume was allowed in free-of-charge with free flow of drinks till 11pm. Dressed to kill as sexy devil, Demonia, I went as a talent/model engaged by one of the organizers/sponsors. =P
Carnival Attica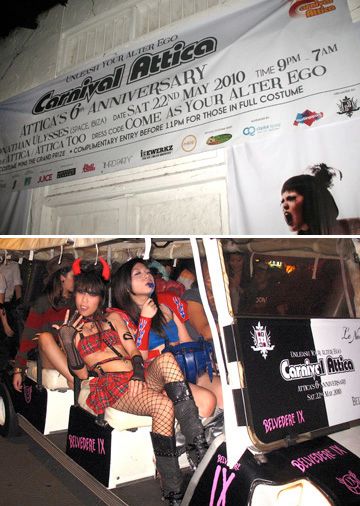 Had a very busy time mingling with the crowd inside & outside Attica. Besides that, because I know 2 of the organizers which I'd done events for, I was unofficially roped in to do liaising between them. And when 1 of the models fell sick half-way through the event, I'd to take care of her, bringing her to our resting area. Ending up I didn't have much personal photo to show although many of my pics appeared in official & other sites. Partly that was due to my personal photographer being busy, tasked to be a mingler as he was in costume too.
Posing with my pretty fellow talents/models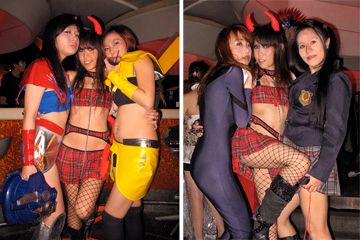 Lovely Transformer, Robin & Sexy Freddy got me! xD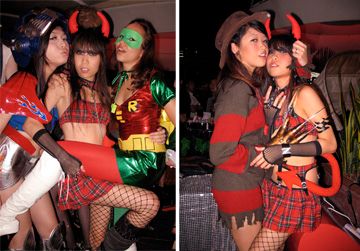 Talents/models from 2 different organizers
And some of the costumes are seriously awesome!
T-600 Terminator & Predator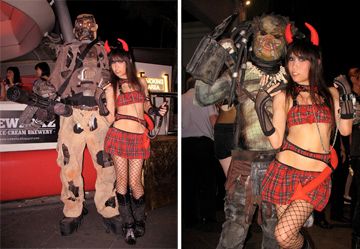 The event also featured aerobats, stilt-walkers, a little Michael Jackson impersonator who did some fantastic MJ dance moves & I missed part of Kumar's hilarious act on stage dressed as he/she always does, a transvestite, a drag queen with crazy funny jokes. xD
Aerobats & Stilt-walkers

Michael Jackson Reborn!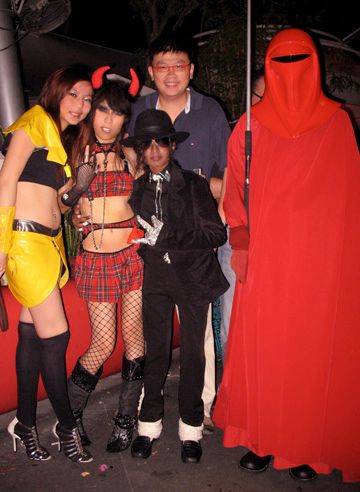 Met lots of friends too, but sadly, didn't have the chance to take pic with all of them, Troy Parry & Jan being some of those.
Jason with friend & Cheeky Arabic Night Felicia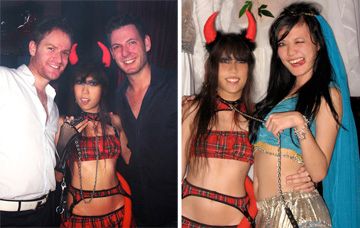 We partied till 3am & many of us called it quit, but some, after changing out of costume, went back to party till dawn. Full of energy those guys had! Crazy bunch! LOL! xD
Despite all my busyness, I'd a blast of a time & was drained, slept till late afternoon the next day. =P
One last amusing pic before I close this entry...
Fun @Carnival Attica! =P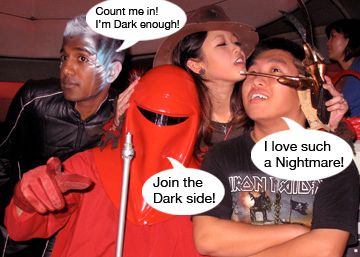 Labels: Event