L2P(License To Play) 2012
8th/9th Dec, 2012
~ This year L2P(License To Play) event was held at Marina Bay Sands & Movie Mania was invited. The organizer was kind enough to provide us with a booth & primarily, we, the cos-players/costumers were there to liven up the event & attract crowd.
Prior to this event, I'd told my guy that I believe I would look good dressed up as The Punisher. He took my wish to task & created a female version of The Punisher.
Lady Punisher @L2P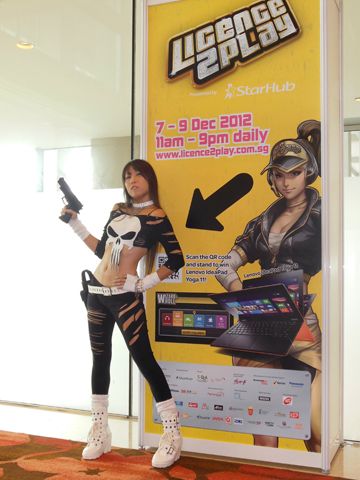 As a friend of ours, Rocky(Merlin's husband) had done The Punisher before, we joined force to become Team Punishers.
Team Punishers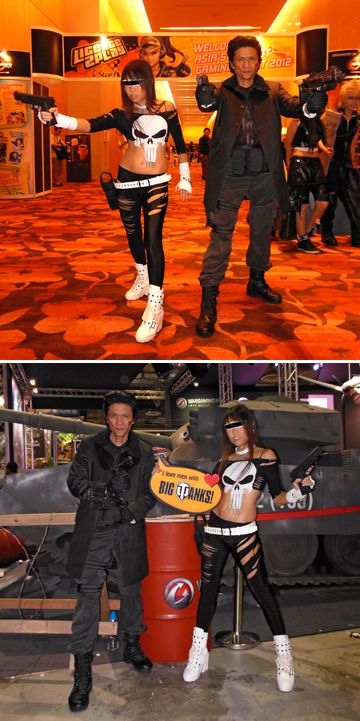 It was a joy meeting cos-player/costumer friends again & making some new ones. As usual, the battle-harden veterans went around posing with each other & staging mock battles.
With Batman & ODST from the game, Halo.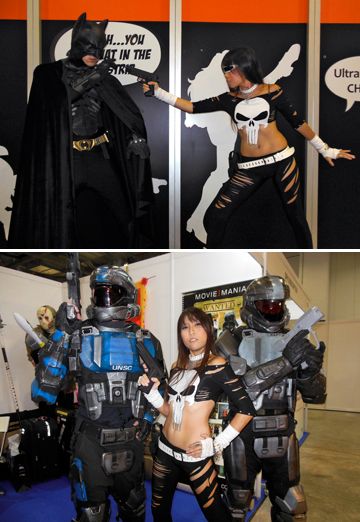 With various cos-players/costumers.

Forming Groups & Alliance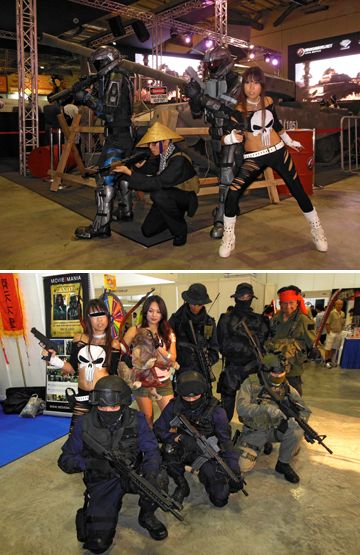 Learning Rebellious Warfare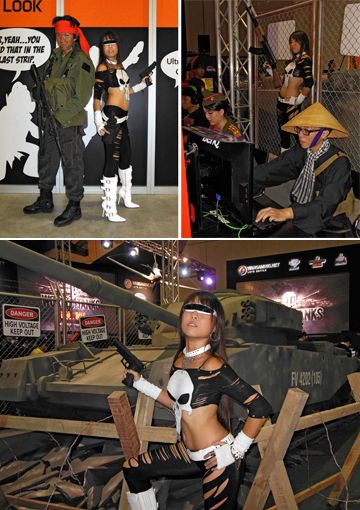 Familiarizing with the hardwares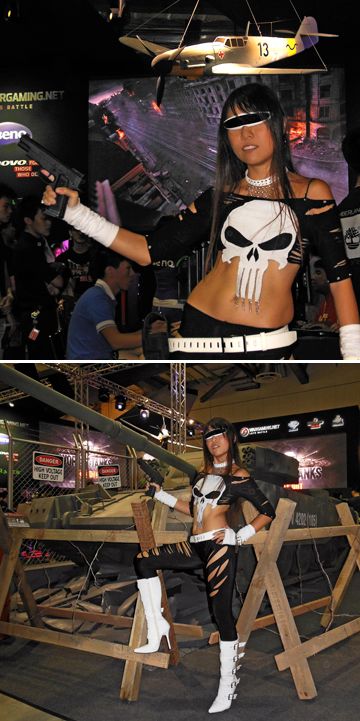 Mock Battles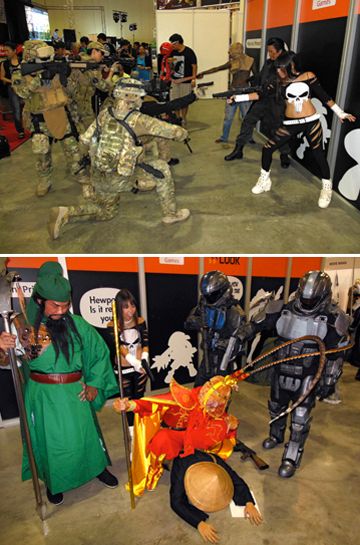 Great fun even posing by myself or playing a fool with air-filled instruments given away by another booth.
Female Punisher having fun @L2P.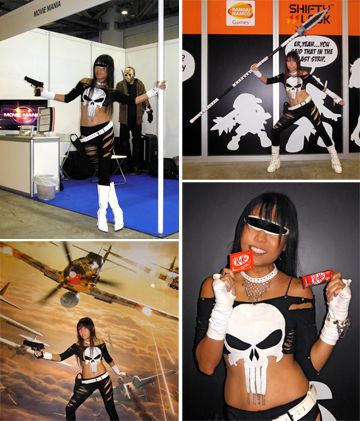 FunniShe? =P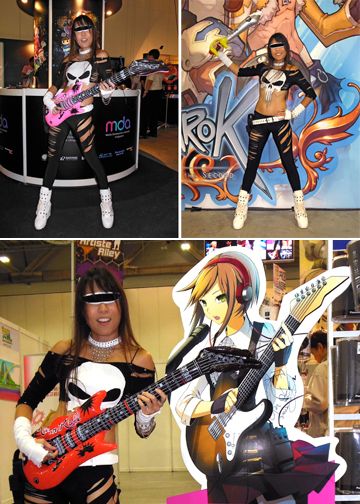 Same as in many events, I happily went around taking pics with visiting friends & camhogging with booth/event cuties. Even the static displays were not spare! LOL! =P
Friends @L2P
License To Play) Cuties
L2P Event Girls
L2P Booth Girls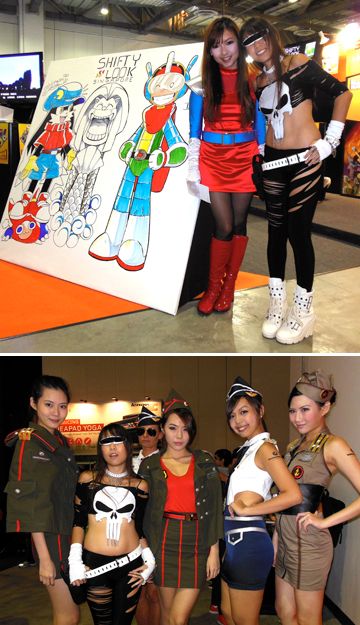 Shot an Ogre & stole his hammer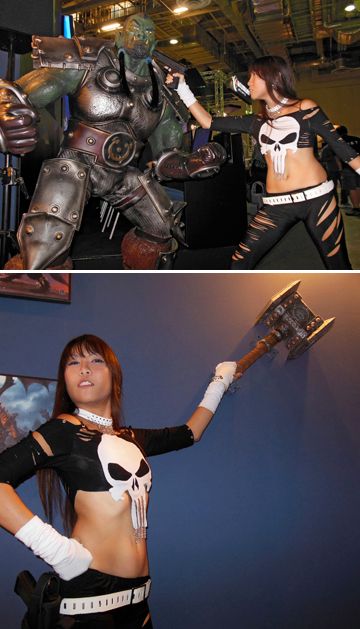 Merchandise at the World of Warcraft booth.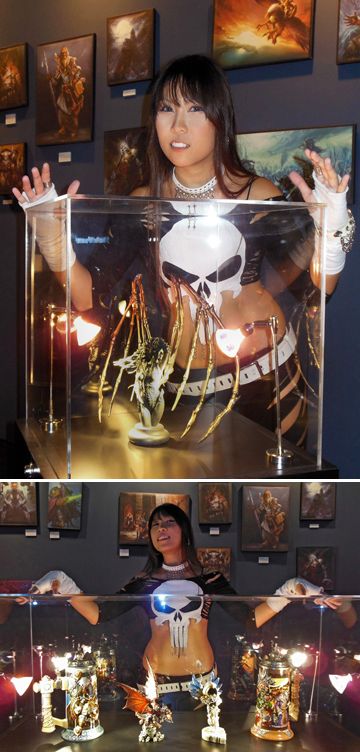 And even stole a shot of someone's cool looking sport car. =P
The Punisher Rides
On the last day of the event, when 2 of Movie Mania's costumers, Howie as Monkey God & Rocky as Guan Yu thought it would be fun to take a walk to the nearby casino, I decided to follow along.
Lady Punisher with Monkey God & Guan Yu.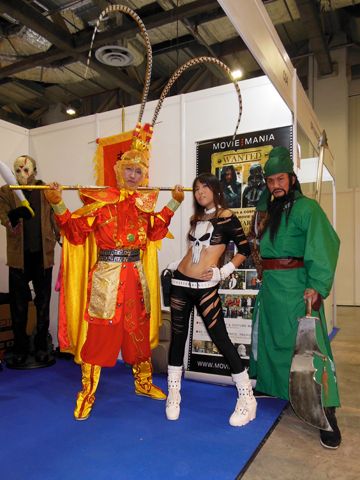 WIth music player & speakers hidden under their costume blasting out loud Chinese music appropriate for their character, Monkey God & Guan Yu drew quite a bit of a crowd wherever they went. We arrived at the entrance of the casino where the staffs, was stunned, dunno what to make of it & unsure how to react. I can imagine how unsettling it can be when 2 such legendary Chinese deities appeared at their area of responsibility especially when these 2 deities together represent well-being, security, good luck, wealth & prosperity. I suppose their training did not cover the part on how to deal with such situation & sigh of relief can be heard when, after taking some photos, we decided to leave. We did the same walk twice & got the same reactions. Great Disturbance in The Force! What Fun! LOL! =P
Monkey God & Guan Yu, a crowd-drawing attraction.
Two Deities @Marina Bay Sand Casino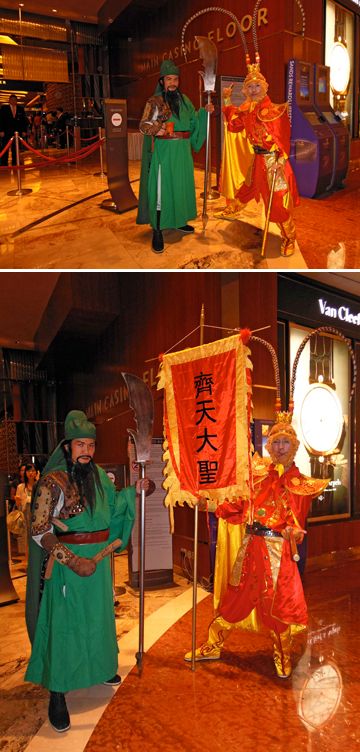 To cap it all, after the second walk, I had a chance & fortunate encounter with the popular
Mr. Yam Ah Mee
who was on his way to attend an official function dressed up as 007, James Bond. He seems to recognize me, perhaps from photos taken with him during the 2011 Mascot Parade. I believe that pic was featured in People Association's newsletter. After a photo with him, I quickly informed my friends & being fans of Mr. Yam, they also wanted pics with him.
Note: The reason why I'm in the second pic again is, after taking a pic with my 2 friends, Mr. Yam insisted that I have to be in the pic too.
Mr. Yam Ah Mee with Movie Mania cos-players/costumers.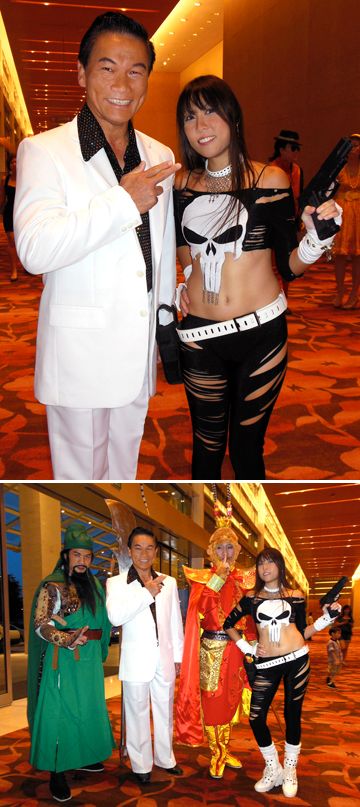 I'm so thrilled & happy to met the nice Mr. Yam again & to me, it's the highlight of my episode in the event. Another thrilling thing was the discovery that I was featured, together with MovieMania cos-players/costumers, in a promotion poster for L2P & in their newsletter too. Am featured in 3 pics as if I'm some cos-play celebrity. LOL! =P
Cos Game Cos-play Celebrities
Before closing this entry, as a record & for your viewing pleasure, let me present a few more pics of The Lady Punisher.
Le Femme Punisher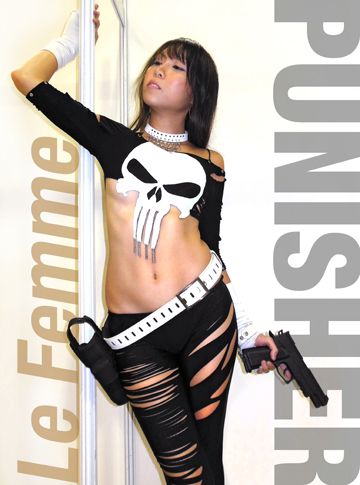 Punisher, when pronounced in Mandarin = 判你死 which means Sentence You To Death!
Nikita Hengbok, The Lady Punisher - Punishing till you cries out for more! =P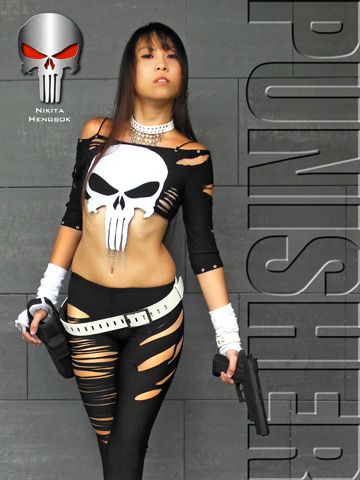 Call Me PuniShee!
Labels: Event, Movie Mania