My Vacation @Pulau Besar, Johor, Malaysia
7th - 11th October, 2014 ~ Want to get away from the stressful, hectic & unhealthy city lifestyle? Miss the sun, sand & the sea? Just a short distance from Singapore lies a blissful, idyll & beautiful island paradise named Pulau Besar. Perfect for a beach vacation!
There are 2 islands of the same name in Malaysia. One is in the state of Johor & the other in the state of Malacca. This entry is about the one in Johor. More info about Pulau Besar, Johor, Malaysia:
http://www.journeymalaysia.com/MI_besar.htm
Pulau Besar.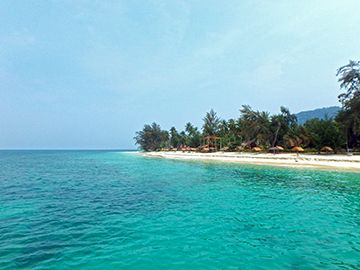 Info: Getting from Singapore to Pulau Besar:
Most big tour operators don't have package to little known Pulau Besar as they usually offer only popular tourist destinations. We (my guy & me) booked a full board package from one of those smaller tour agencies. As far as we know, package for Pulau Besar are only available from small tour agencies in People's Park Complex (2nd level) & Pearl Center (2nd or 3rd level). Be prepared to do a little walking & asking around. Ask for "Pulau Besar in Johor" when mentioning the island. The prices of the package for Pulau Besar among those agencies are all about the same.
Normally, we book our air tickets or transportation & resort/hotel online by ourself, but in cases like this, we use tour operators to save the hassle & stress of connecting transportation. You can do it on your own, but let me assure you that the saving is not worth the trouble. First, you have to travel to Johor Bahru to catch another bus to Mersing where the jetty is. From Johor Bahru, as far as we know, there's only one bus trip per day to Mersing. You better cross your fingers + toes that there are seats available & the bus leaves on time to reach Mersing in time for you to catch the ferry. If you missed the resort's ferry schedule, you have to pay extra for them to fetch you.
Our package for Pulau Besar includes land transfer from Singapore to Mersing & back. Pick-up time is 6.30am at Newton Circle Hawker Center car park. Travelling from Singapore to Mersing takes roughly about 3 hours, passing by small towns & many small villages in-between smallish patches of jungle & huge devastated areas which are turned into oil palm plantations. We also passed by Panti Bird Sanctuary, a popular birding spot for many Singapore birders & the vastly popular
Bak Kut Teh
stall nearby.
Panti Bird Sanctuary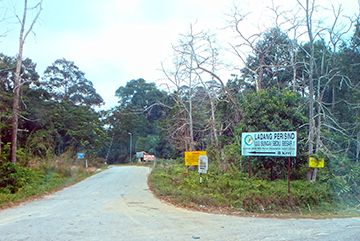 @Mersing Jetty.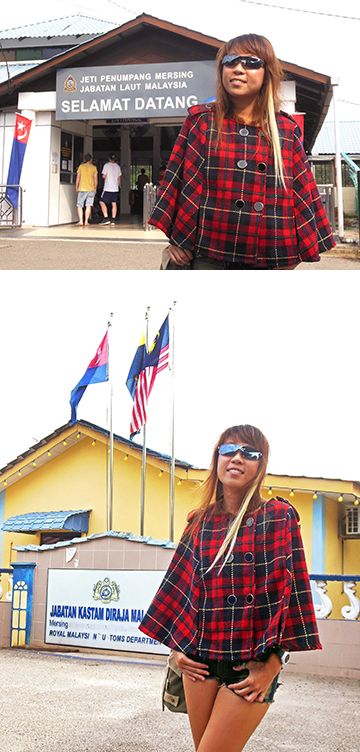 Conservation Fee Ticket.
Before boarding the ferry to any of the Mersing islands, you have to pay a Marine Park Conservation Fee which cost RM20 per adult (for non-Malaysians). The collection booth is at a small building located just before the sheltered entrance of the jetty.
In the resort office at Mersing Jetty, we were told there is a slight problem & the speedboat will be delayed. Was told to return at 12.30pm. With plenty of time on our hands, we took the opportunity to snap some photos.
Signage & Pushcart.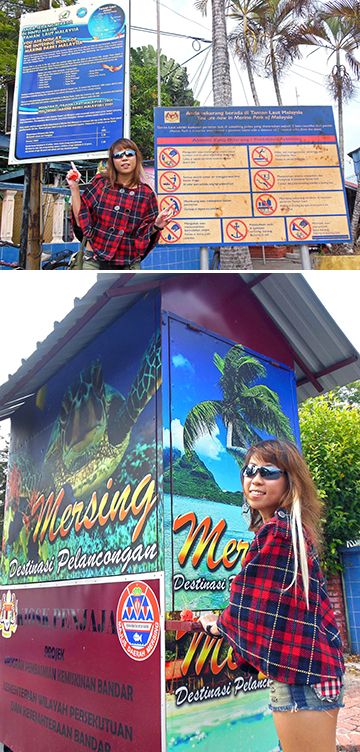 Fishing boats opposite Mersing Jetty.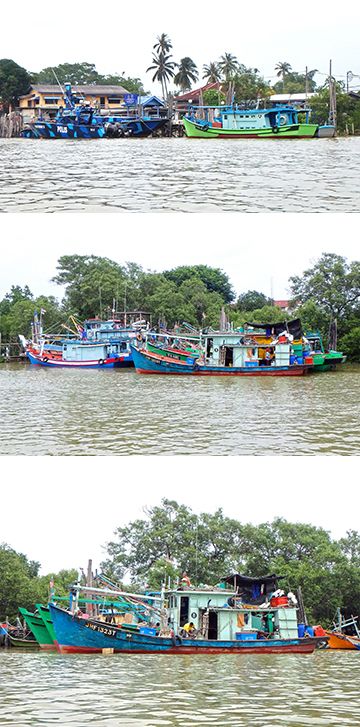 Malaysian traditional fishing boats.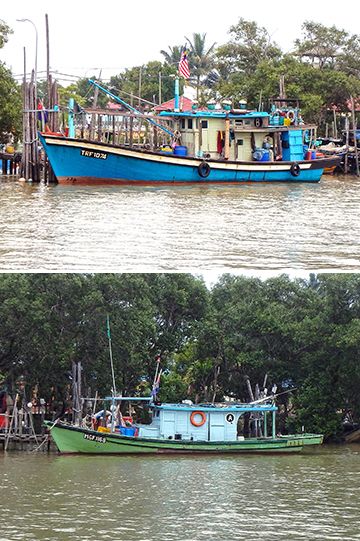 And since we had a very light breakfast very early on that morning, we ordered
Roti Prata
at a nearby hawker stall. Their curry for the prata is different from those in Singapore. I simply love the grated pineapple in their curry!
Yummy Roti Prata at Mersing Jetty.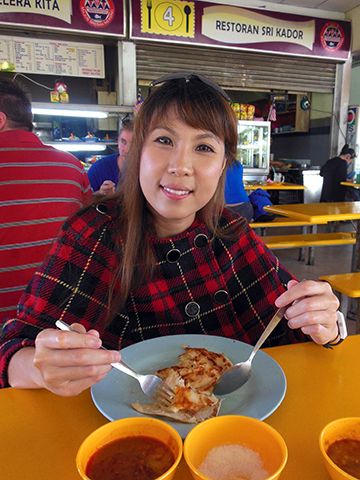 There are currently 3 resorts operating in Pulau Besar. They are D'coconut Island Resort, Aseania Beach Resort & Mirage Island Resort. We booked our stay at D'coconut Island Resort. Due to the 'slight problem', the speedboat that finally came to fetch us belongs to Mirage Island Resort. The boat ride from Mersing to Pulau Besar lasts about 20 ~ 30 minutes depending on the weather, wind, tide, current & the boatman. One warning for future guests of Mirage Island Resort. Their speedboat is without frontal cover & in slightly rough weather or in choppy sea, tons of seawater will splash onboard. Your luggage will be safe as the crew will pack it into waterproof bags, but the items on you or your carry-on is not. So, keep all your non-waterproof or electronic items, especially smartphone or camera in waterproof bags. We were warned by Mirage Island Resort office at Mersing Jetty, but we didn't expect it would be that bad. No strong wind, no rain, only slightly cloudy & yet it was like a roller coaster ride at sea! We were completed drenched! Fortunately, I'd a heavy jacket with me which I used to covered my bag & my guy's bag is slightly waterproof. No such problem if we were picked up by the better designed speedboat of D'coconut Island Resort.
After 25 minutes of rough rocking boat ride, we reached Pulau Besar. Peaceful & beautiful. No wi-fi, motorcar or bike & no TV or phone in our room. We prefer it that way when on a beach vacation. No worry about lugging your heavy luggage from the jetty to your resort. There will be baggage helpers with trolley.
Views of Pulau Besar from the jetty.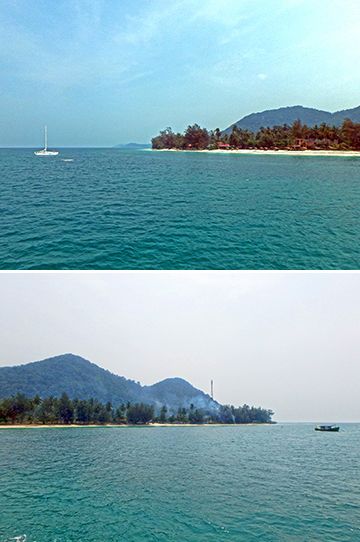 Checked into our resort & complained to the manager about our unexpected seawater shower. Got a free upgrade to a poolside deluxe chalet. Am not really pissed about the boat ride. Just another experience in life. Taught me to be better prepared next time.
D'coconut Island Resort.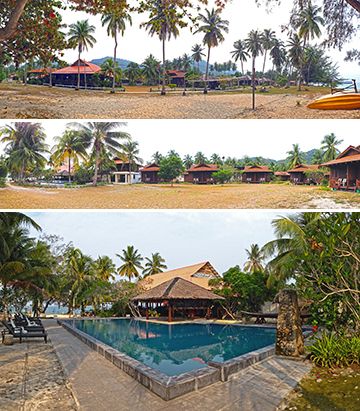 Reception counter of D'coconut Island Resort & a nice lamp shade in our room.
Meals hours & power cut-off notice.
@D'coconut Island Resort & their restaurant.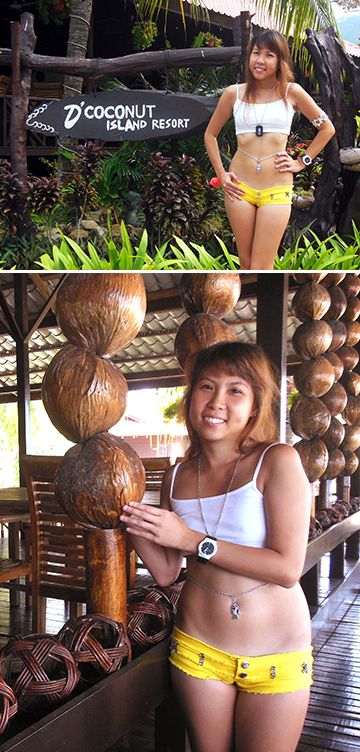 The restaurant in the pic above was where we took all our meals during our stay. To us, the food is delicious. We love it!
Breakfasts.
Lunches.
Dinners.
With every meal, comes the stray cats. There are always 2 to 5 of them around during meal hours. During the first 2 days of our stay, we were the only guests in the resort & the cats mobbed us at every meal. Some meals, especially breakfasts, were without much meat & we were left eating mostly veggies, fruits or eggs (they don't like eggs) having given almost all the meat to the cats. Anyway, we don't mind & too much meat is not good for our health. =P
Dinner with strays for company.

We had a late lunch after showering & went exploring the immediate vicinity around the resort. Coconut & Casuarina trees line a concrete pathway that runs along the beaches.
Casuarina acorns & Coconut trees along the pathway.
Views from the pathway.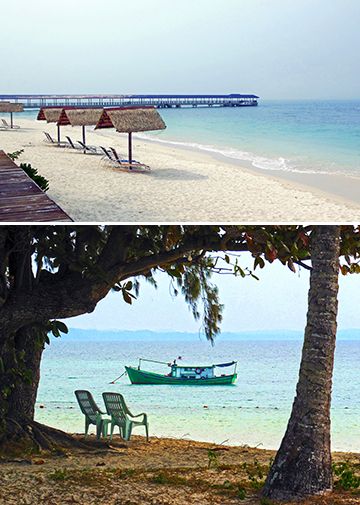 Map of Pulau Besar & Marine Sanctuary Signboard.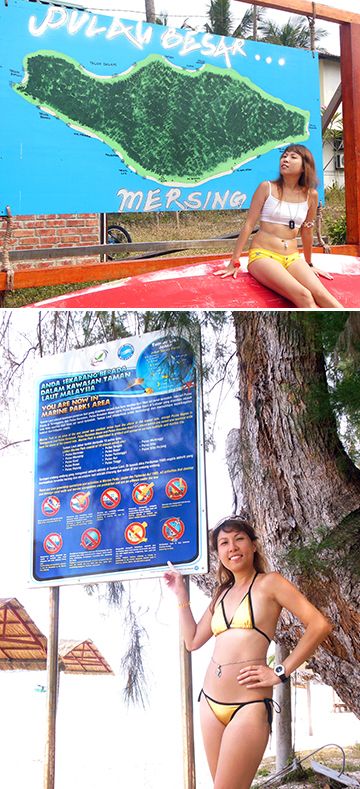 Going towards the jetty from D'coconut Island Resort, along the pathway, next to Aseania Beach Resort, is a cluster of stalls. However, during our stay, all the stalls were closed, except for a tiny provision shop with very limited variety & stocks. It's the low season.
A cluster of stalls.
Pretty kampong house beside a colorful provision shop.
Bamboo Souvenir Shop & Barbossa Cafe.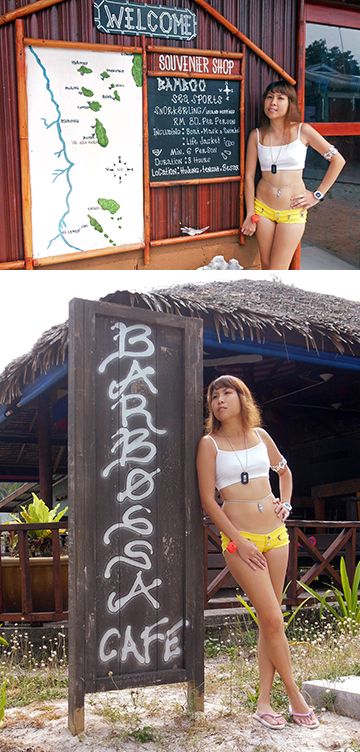 Business Not In Operation & Have A Nice Day!
Beside the stalls, facing the sea, is a colorful & delightful treehouse with swings below it. Gleefully like a little girl, I climbed up. My very first visit to a real treehouse! =P
My Lovely Treehouse!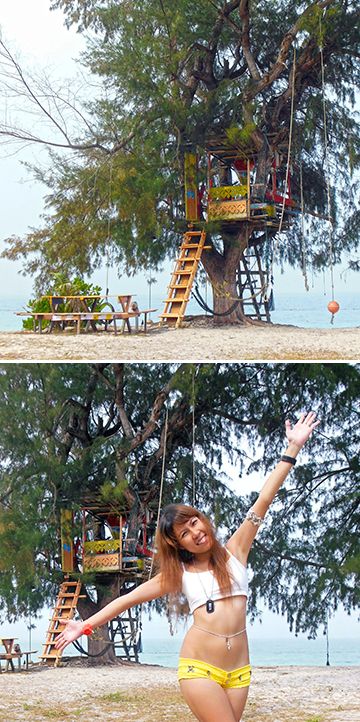 My first visit to a treehouse.
Zzzzzz… in my treehouse.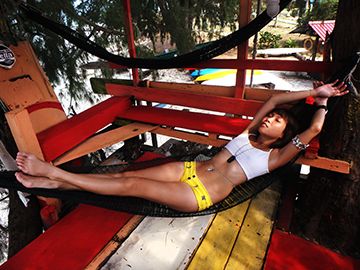 And of course I'm dying to try the swings...
Beach Vacation Swinging.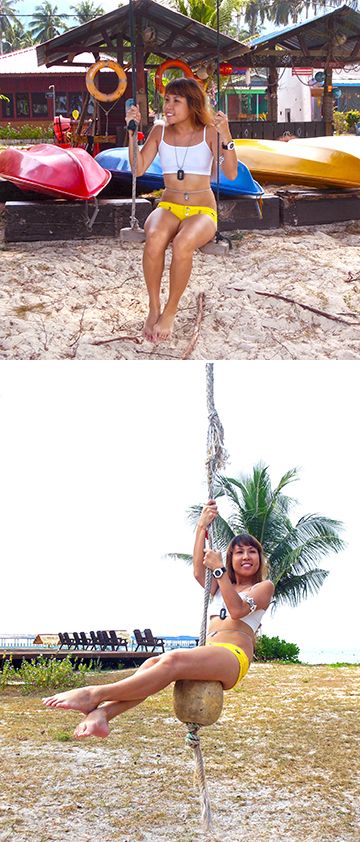 The Swinging Hamster.
Next, we explored the beaches.
Beach Exploring Hamster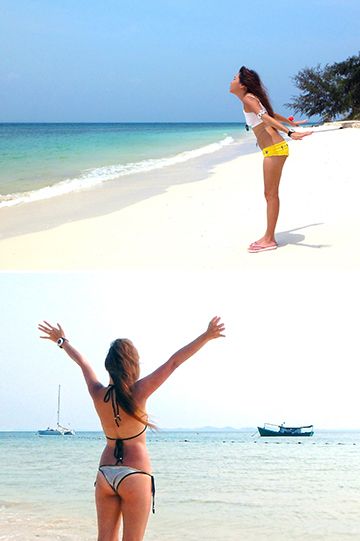 I Love Beautiful Beaches!
At the South-western side of Pulau Besar where all the resorts are located, there are 3 beaches separated by big slippery rocks along the shoreline. The beach directly in front of our resort is great.
Beach in front of D'coconut Island Resort & Aseania Beach Resort.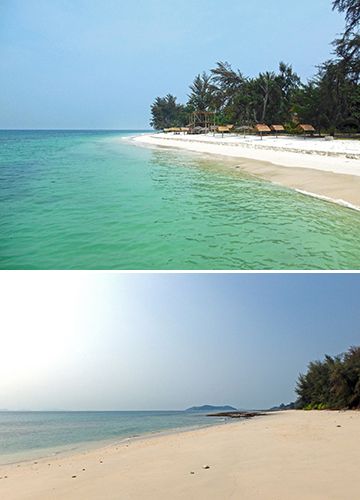 Going Northward, passing by some kampong houses (kampong is a Malay word for village) & some weird looking dead trees, there's a beach near the end of the path. Perhaps due to the low tide exposing all those unsightly algae coated rocks & dead corals, it doesn't look impressive when I visited.
Kampong Houses.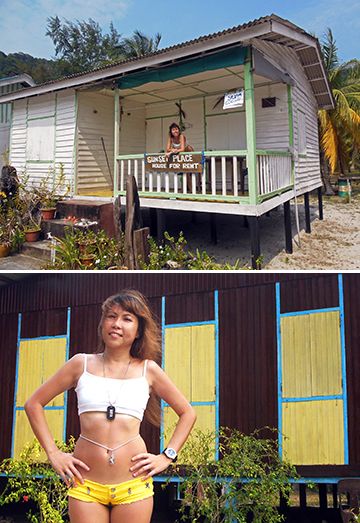 Weird Dead Trees.
The beach at the Northern end of path where we found a toy space gun.
Turning Southward, passing by the jetty & Mirage Island Resort, we reached Koos Cove. This resort was under very intensive renovation when I was there.
A Malay style kampong house at the bottom of a hill.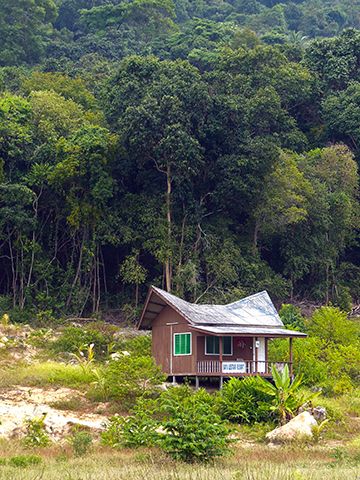 Plants growing on the side of a house & a notice at Koos Cove.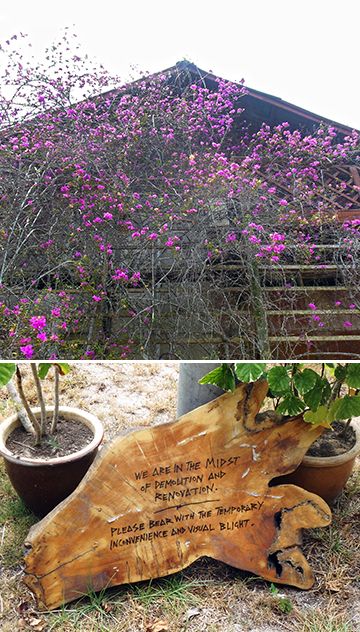 Koos Cove under intensive make over.
Papaya & Chiku (sapodilla) trees lining the walkway.

At Koos Cove, there's another beach with a jetty. Walking pass Koos Cove to the end of the path, you will find a very tiny little cove sheltered by some rocks along the shoreline.
The beach at Koos Cove.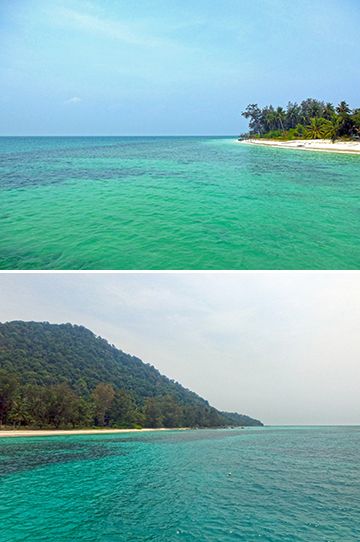 The jetty at Koos Cove.
The 2 jetties of Pulau Besar.
Mermaid of the tiny cove at the Southern end of the path.
Alright… now we know the layout of the area. What activities do you do on a beach vacation? Many told me there's nothing to do on a beach or will opts for a cool drink, perhaps with a book & relaxing by the pool or the beach. We're a little too active for such. Went for a guided jungle trek which is included in the package we bought. The trek took about 40 minutes each way, through the jungle, up over the hill behind our resort, to a beach over the other side of the island.
Jungle trekking up the hill behind me.
We started off at 2.30pm & returned by 5.30pm. At some stretches, the going is pretty steep, but there are guide ropes to help us along. On the first steep ascend, the strap of my left slipper broke. Our friendly guide kindly offered his oversized slipper. It was way too large for me. So I exchanged with my guy. Wearing my guy's left slipper & with our guide on barefooted, we continued. A little tough going. Fortunately, we (my guy & me) have the practice. Been going on nature walks for wildlife photography for years.
Six of us, not including the guide, went for the trek. The other 4 are a group of 2 Malaysian couples who just checked-in on that day, which incidentally, was our 3rd day at the resort. By the time we reached the other side of the hill, the 4 of them looked worse for wear, but relief & not even apprehensive about going back up. We didn't know what they were so happy about. It dawned on us only when we overheard them talking among themselves (in Mandarin) that the difficult part was over & there will be an easy short cut back. OMG! Based on their misguided sense of direction, they thought that we went on a roundabout route to a beach on the same side where our resort is & there is a flat ground short cut trail back!
Since our guide doesn't understand Mandarin, my guy interrupted their delusion. They groaned together in agony with the thought of going through the same ordeal again. They set distressed & we overheard them discussing regret of joining the trek. I tried cheering them up by showing them marine creatures trapped in some tidal pools. Enticed, they started walking into tidal pools & quickly, my guy warned them about the deadly Stonefish. They jumped out much faster than they stepped in! =P
The tide was low with exposed algae coated rocks & dead corals. Because of that, the beach does not look impressive, but it presented some photo opportunities of marine creatures in tidal pools. Trying to cheer that group up, our ever helpful guide who was armed with a machete, climbed a coconut tree & chopped down green coconuts which he opened for us to drink. Yummy! Coconut juice doesn't come any fresher than that!
I came, I saw & I wondered.
The beach at the other side.
Sea Cucumbers, a Goby & a Hermit Crab in a tidal pool.
Superbly Camouflaged Crabs.
Cryptic Sea Stars.
Our guide climbing coconuts tree & opening coconuts for us to drink.
Delicious fresh coconut juice & me trying climbing coconut tree.
After the trek, I tried climbing a small coconut tree & failed miserably. Got stuck & screamed for my guy to help me down. Hamster does NOT climb tree! Our guide made it seem so easy...
Later, after talking to our friendly & helpful guide by the name of Suman, we discovered that he's a Nepalese, a Gurkha, a tough mountain man. No wonder he barely broke out a sweat on the entire trek, barefooted all the way & climbs coconut trees like a monkey! Told us that he's not the regular guide, but a general worker at the resort. Obviously, he's the best replacement when the regular guide is on leave. I'm glad it happened that way when we were there. First hand, even with such a small demonstration, I got to know how tough the legendary Gurkha is.
Perhaps energised by the fresh coconut juice, the trek back was a breeze to me. One of the couple has to be helped by our guide almost all the way back. The poor girl was gone, almost to the point of collapsing from exhaustion & her boyfriend is not adept with the physical demands of jungle trekking.
As mentioned earlier, one of my slippers broke & since all the shops were closed, we asked our guide where could we buy a new pair of slippers. He is so helpful to the extend that he offered his girlfriend's slippers (incidentally same as my size) to me. Told us that his girlfriend wouldn't be around for a time & she could easily get another pair at Johor Bahru where she is working.
After reaching our resort my guy tipped our guide for his service. Not accomplished to receiving tips, Suman at first refused it. My guy insisted & tipped him generously. Suman is an awesome guide! Hope the management of D'coconut Island Resort read this entry & give him a pay raise! =D
Our group for the trek with our very helpful & friendly guide, Suman (in green T-shirt).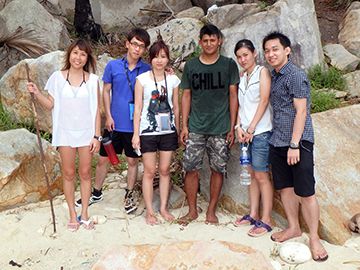 On any of our vacation, one of our usual habits is taking photos of animals whenever we find them. Encountered a 5-footer Water Monitor on our jungle trek, but it ran away too fast for us to snap a shot. Also saw a number of insects & a pair of mating Butterflies, but they were either too far away, at awkward conditions or steep slopes for us to get a decent shooting angle. Anyway, here are some which did not manage to escape our cameras.
Butterfly & Bee.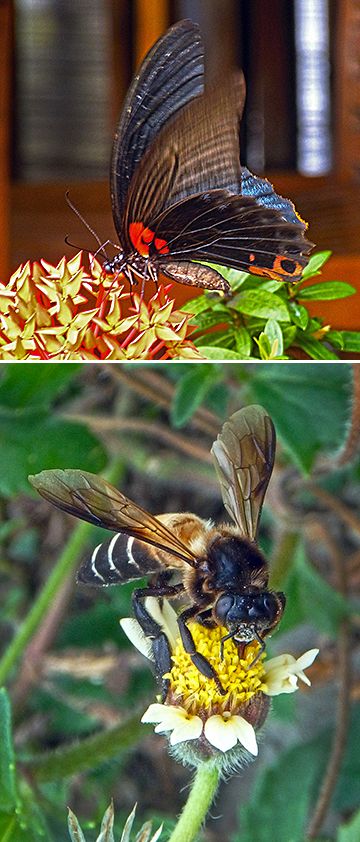 Katydid & Grasshopper.
A dead Beetle & a Spider.
Found 2 Garden Slugs in our bathroom.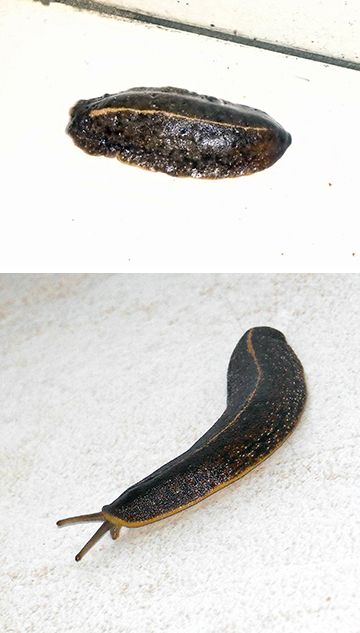 Gecko with a regrown tail.
Kampong Chicken with Chick.
Pacific Swallow drinking water from the swimming pool & a Brown-throated Sunbird.
One evening, on our first day in the resort, we were surprised to see a Rabbit near our chalet. Was told later that it belongs to Aseania Beach Resort just next door. They have a couple of them running free. We saw it again during our last night at the resort. Seems it only comes out at night. Too dark for good pics.
Rabbit.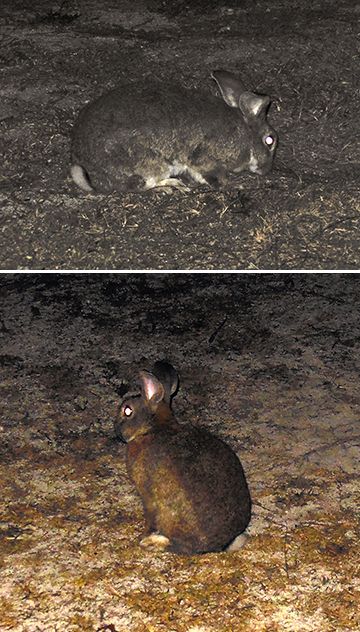 Plenty of noisy Bats roosting on coconuts trees along the pathway outside the resort. During one of our after-dinner stroll, at a stretch of unlit pathway, we heard sharp cheeping coming from the ground. Switching on our torch, we saw a baby Bat madly scrambling away. It must have fallen from the coconut tree beside the path. Not knowing how to handle a baby Bat without injuring it, we left it at the base of that tree, took a few pics & hope its parents will come for it.
Bats roosting on coconut trees.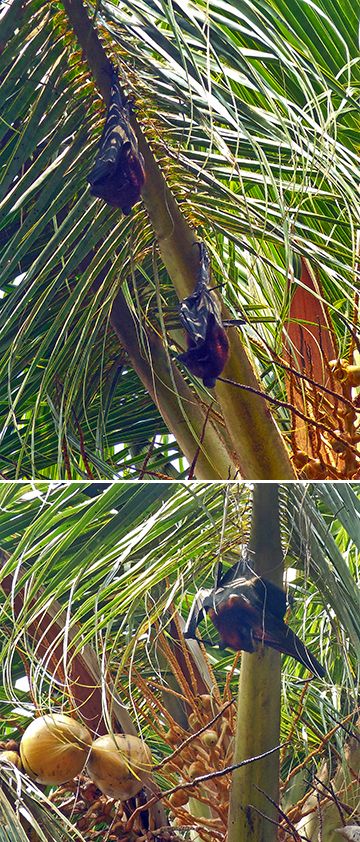 Baby Bat.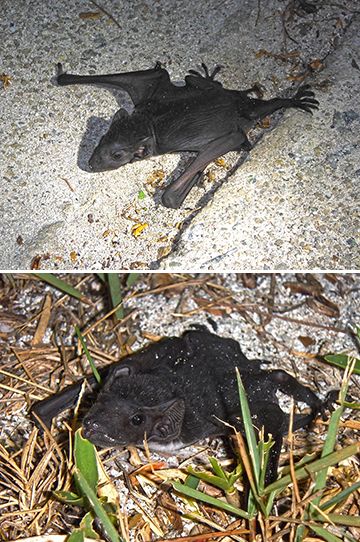 Baby Bat
Another of our pastime when vacationing, is going around looking for nice or unique background for photoshoot, with me as model.
Window Framings.
Chinese Dragon & Pink Door.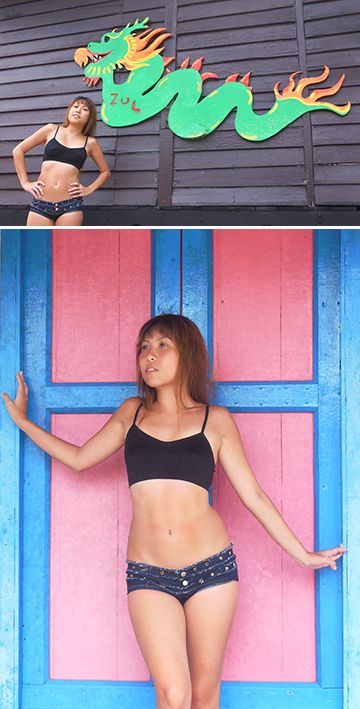 Wooden Panels.
Chalet Front.
Tiny Yellow.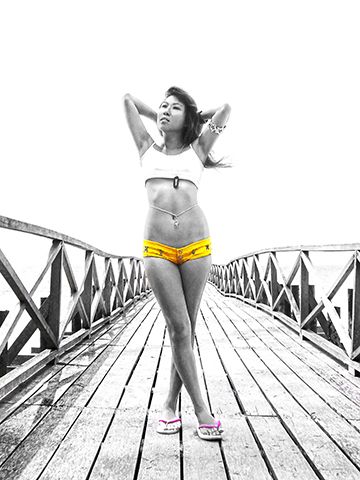 Or cooling in the resort's pool.
Swimming pool of D'coconut Island Resort.
Relax by the pool or fun with water wing.
Test my new snorkel & mask.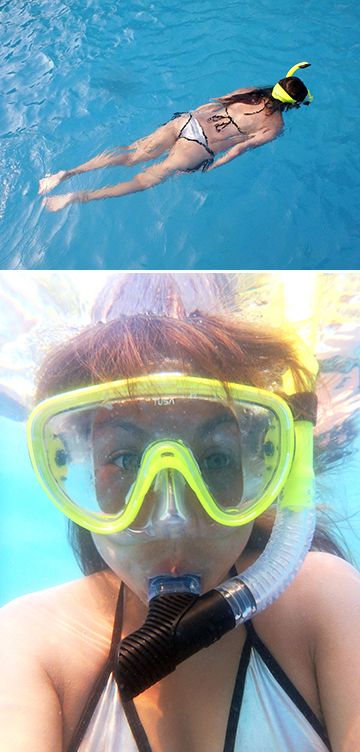 Swimming Hamster.

Love beautiful beaches & sea breeze caressing my hair. During the first few days of our stay, we encountered very few tourists. Most time, we practically had the whole beach to our own, as if we are on a deserted tropical island. One of the perks during low season.
Empty Beach
Enjoying the sea breeze.
Beach Sensation.
Very relaxing with the sound of the waves.
A Tropical Beach Holiday.

Hammock By The Sea.
Soaking in the clean clear water of the warm tropical sea is fun!
Topical Paradise.
Clean Clear Water
Gold & Silver Bikini.
The Beach Hamster.
One of our favorite pastime is watch sunsets & they are beautiful!
Sunsets @Pulau Besar.
Sun Kiss.
Sunset Silhouette.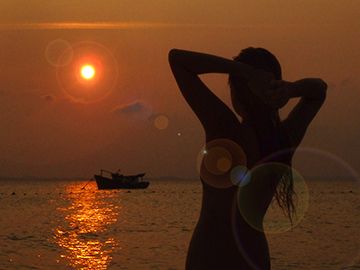 Every evening after dinner, without fail, we will go to the jetty. Watching anglers showing off their skill & it's exciting whenever one of the anglers got a hit.
Catches of the night.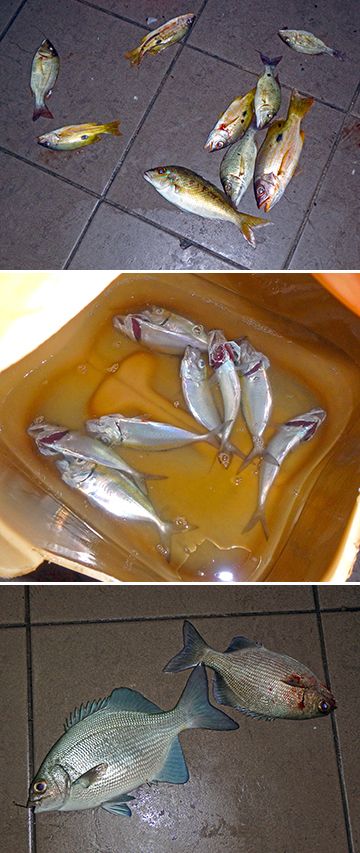 Small Squids.
2 small Squids & 2 big Squids.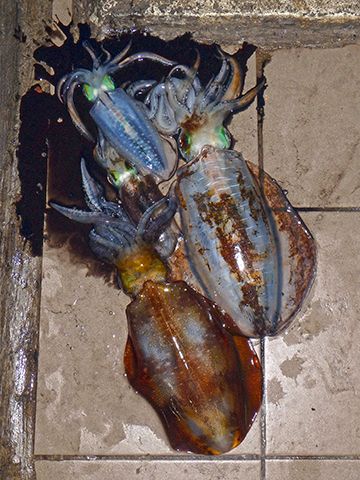 Intriguing to watch the captured Squids changing from translucent to semi-translucent & to opaque.
Opacity Changing Squid.
Cute Krakens.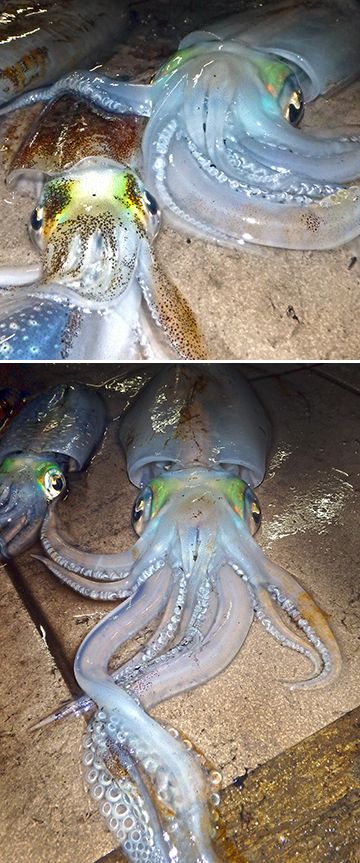 Taking a night stroll & having some fun doing lovey-dovey shadowy hanky-panky is great for the soul.
Tropical Shadowy Love.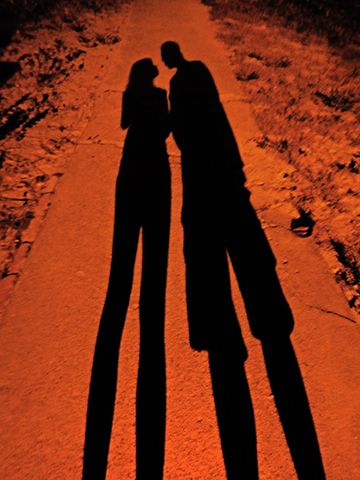 Time passes too quickly when you're enjoying yourself. Heavenly escapism is temporary. Have to face the reality of a mundane working life. Time to leave enchanting Pulau Besar.
No splashing for us this time as we were transported back to Mersing by D'coconut Island Resort own speedboat, the white one featured in the pic below.
Leaving Pulau Besar for Mersing.
There are still many more beautiful islands in that region to explore. Till next time, we will dream of them. Meanwhile, I will miss the sun, sand, sea, breeze ruffling my hair & the sound of the waves.
Enchanting Pulau Besar.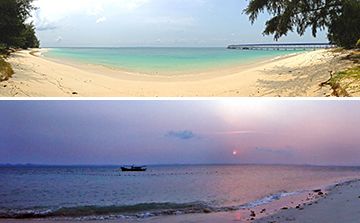 Dreaming of a Tropical Island Paradise.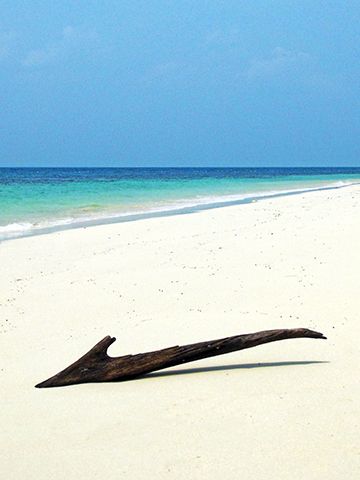 In closing, we would like to extend our grateful thanks to the staff of D'coconut Island Resort for their outstanding service during our stay. And a special thanks to Suman, our jungle trekking guide.
Note: Two cameras, an Olympus TG-850, a Nikon CoolPix S6300 & an iPhone 5 were used for taking pics/videos on this trip.
Labels: Beach Holiday, Beach Resort, Johor, Malaysia, Marine, Nature, Pulau Besar, Vacation