Fashion TV Diamond Party 2011 @Attica
22nd Sept, 2011 ~ Secured us(me & my guy) an invitation to the Fashion TV Diamond Party at Attica, Clarke Quay. On the way from the cabstand, I saw an F1 racing car on display. Incidentally, the Singapore Grand Prix aka the F1 Night Race was starting off on the next night. Since I'd arrived early for the Attica event, I took the opportunity to get some pics with the F1 car.
F1 Hamster! =P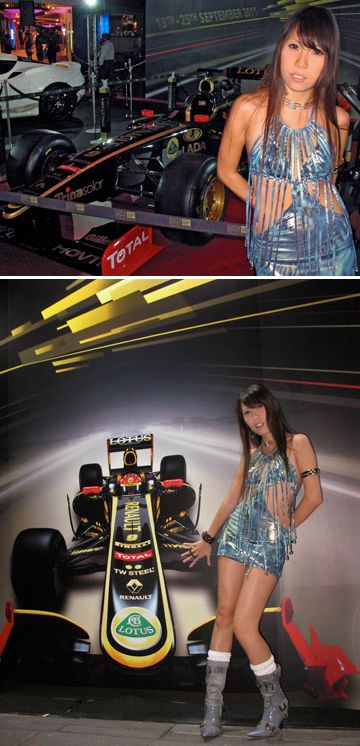 The queue at Attica started at 9pm. Sharmian, a model whom I'd worked together with in an event, was supposed to meet me outside Attica, but at the last minute, told me that she will be late. Met a couple of friends in the queue & we went in together. Nath with Zi Han showed up a little later.
With Shun Jian @Fashion TV Diamond Party.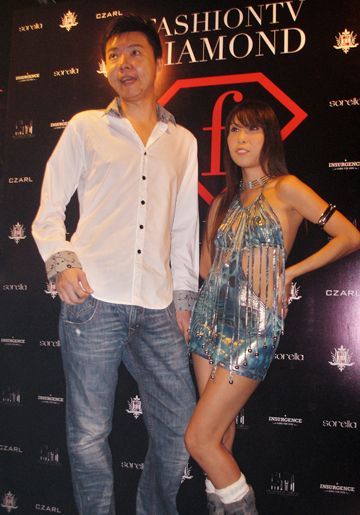 With friends @Attica.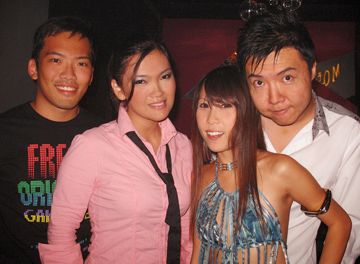 Sharmian turned up quite a while later.
With Sharmian @Fashion TV Diamond Party 2011.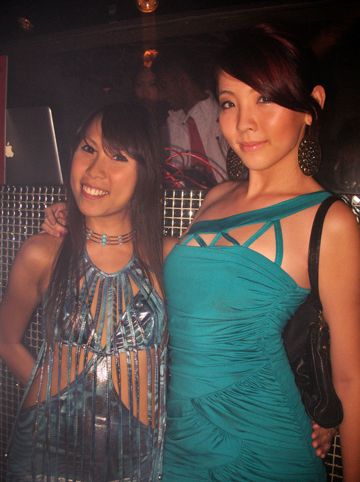 The event featured a lingerie fashion show by Sorella & music spin by Vietnamese supermodel DJ, Angie Vu Ha.
Sorella Lingerie Fashion Show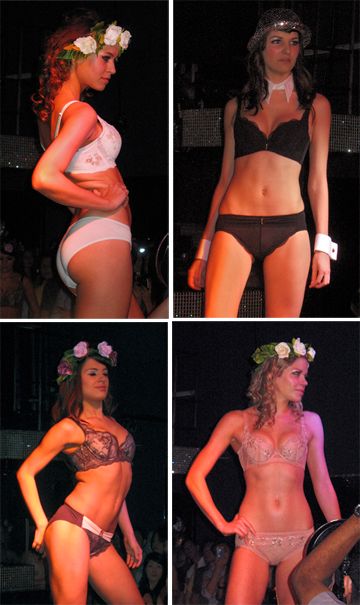 Sexy Lingerie Models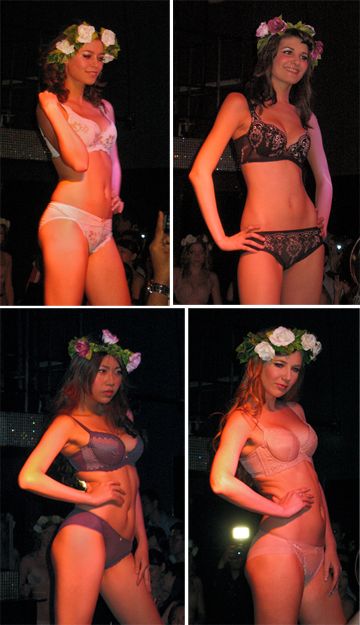 One of the 'special' feature in the fashion show is a gay dancer wearing lingerie completed with stockings. His performance seems to be well received by the crowd.
Gay Dancer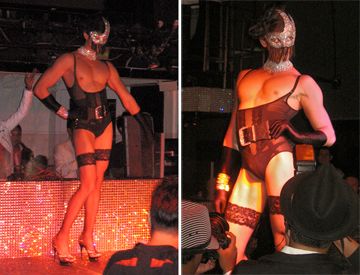 Not easy to get good pics of the lingerie models as it was very packed with many guys crowding the runway. Well, what do you expect when there's a show involving pretty girls in lingerie? xD
Thrills For Guys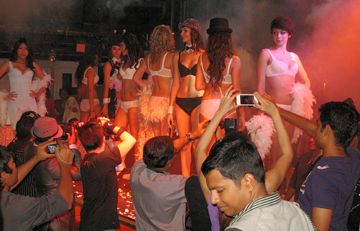 At the grand finale, supermodel DJ, Angie Vu Ha took to the runway wearing lingerie & a headphone. Many guys, including Shun Jian beside me went wild, woo-wooing, drooling & eyes transfixed on her enormous boobies. I dunno how good she can spin as I'm not a DJ or in this line of work, but I guess with those boobs, she doesn't need much skills to be popular. When Angie Vu Ha was spinning, you should see the number of guys whose face was stuck to the glass panel separating the DJ console from the dance floor. LOL! =P
Grand Finale with supermodel DJ, Angie Vu Ha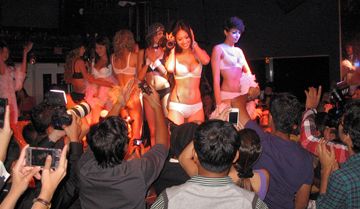 Musical Undies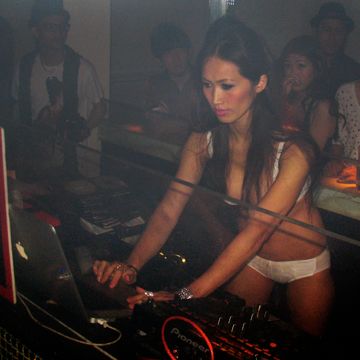 At the event, a diamond pendent worth S$18,000 was to be given away to the most fashionable/sexiest dressed lady in the audience. The pendant was from official jewellery sponsor, Czarl. The event officials accompanied by a videographer went around selecting & videoing girls for the prize. I was 1 of the selected & videoed, dancing sillily while holding the event placard, for a good long minute. I have no idea who won that diamond pendent. Later, when we met 1 of the organizers, we asked who won & got a vague answer: "Another girl won it." Given that & without an official announcement, we'd strong suspicion it was just a gimmick. Well, never mind... we had a good time & enjoyed ourselves. Cya at the next event!
Insurgence Loves Fashion TV Diamond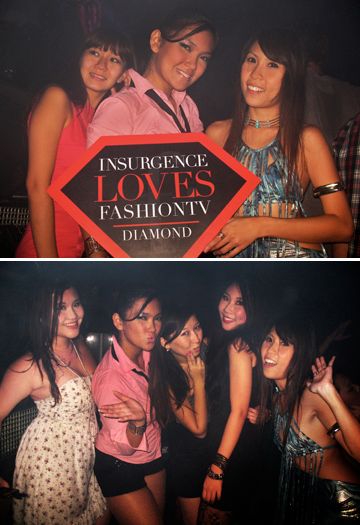 Labels: Event