Chinese New Year 2009
17th Jan 2009, Saturday ~ One week before the arrival of the Lunar New Year, we went roaming in Chinatown, to shoot some pics before the place gets too crowded. Just before going to Chinatown, we lunched at Mr. Curry located at The Central, Clarke Quay.
Mr. Curry & Me =P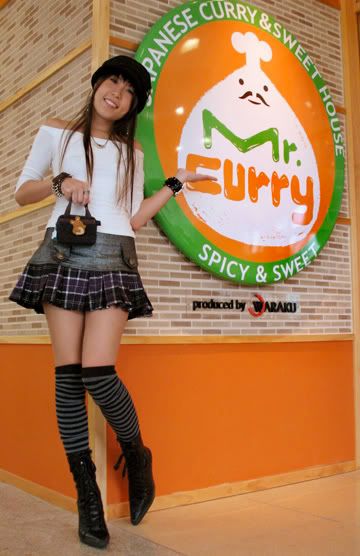 Usually, I don't take curry & don't like spicy food, but Mr. Curry is different. I'd been there several times & I love their curry! xD
Wide choice of yummy curry! xD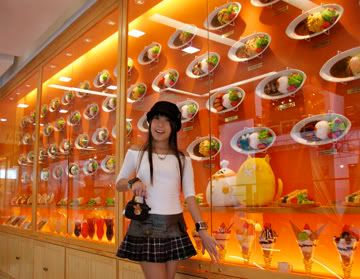 Curry loving Hamster! =P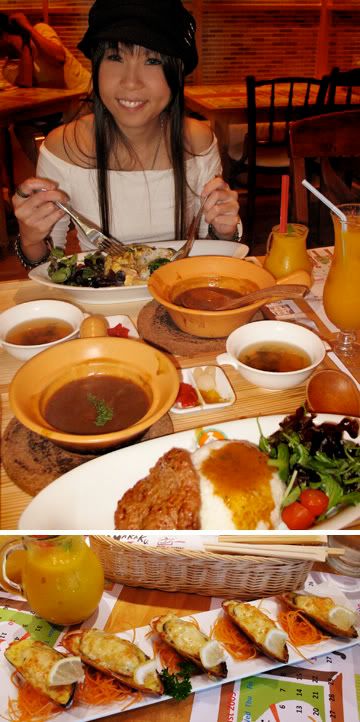 After a delicious curry lunch, just for luck, I went down to pose with the giant lion display at 1st level before heading towards Chinatown.
Me with Lucky Lions xD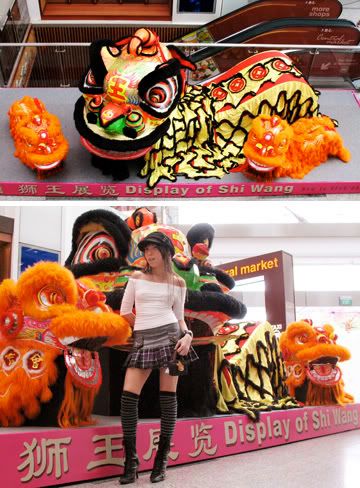 As usual, at this time of the year, Chinatown is decked out with Chinese New Year decorations in lucky colors of red & gold.
Red & Gold Domination!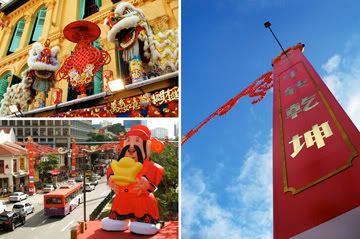 And of course as the coming year is the year of the Earth Ox, there's no shortage of bovine displays. xD
Me with a happy family of Ox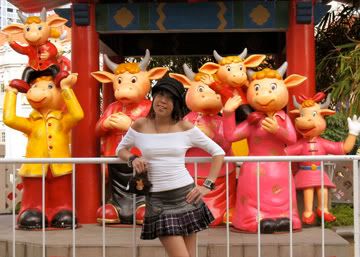 To think Chinatown won't be crowded at this period would be wistful thinking, but at least it is not as crowded as in the evening.
A crowded lane in Chinatown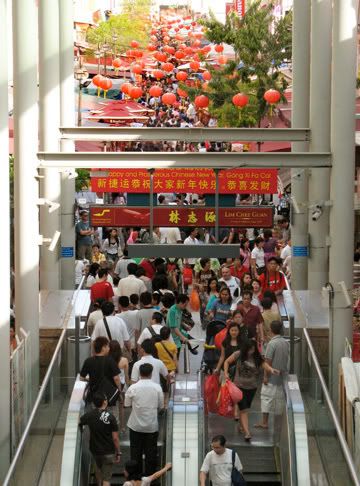 The crowd & the show goes on in Chinatown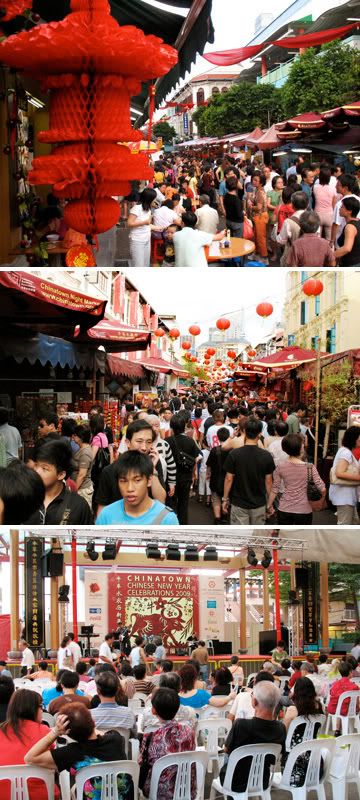 Lined on both sides of all lanes in Chinatown are stalls overflowing with all sort of goodies essential for the celebration of the Lunar New Year.

Decorative items & lucky charms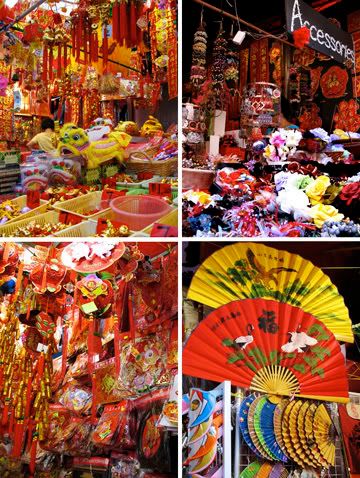 Handicraft of Feng Shui Animals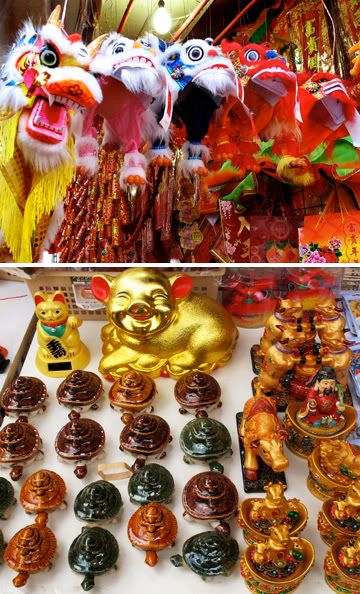 New year's fashion colors of red & gold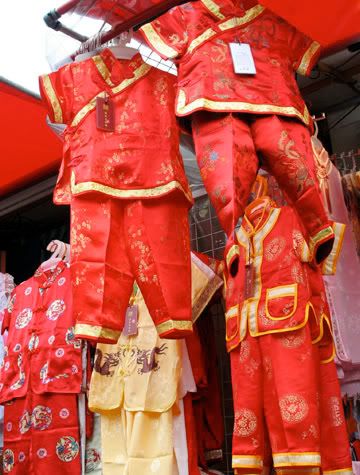 Flowers of vivid colors to brighten the new year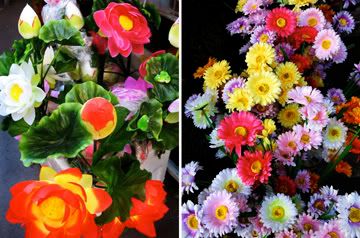 Fortune Veggies & Love Bamboo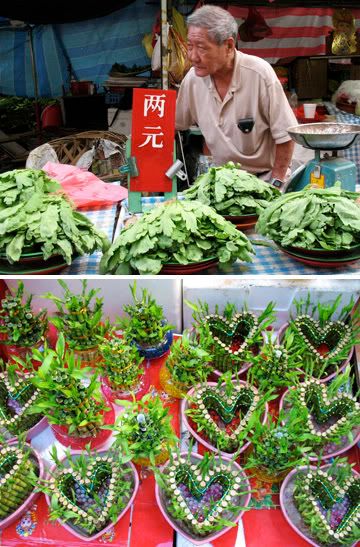 Kumquats & Pomelos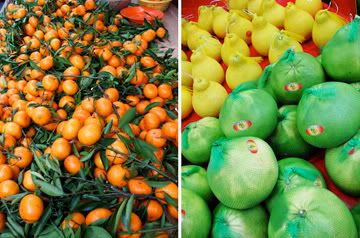 New Year Cakes & Candies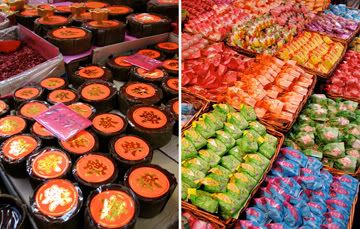 Sausages, dried meats & sunflower seeds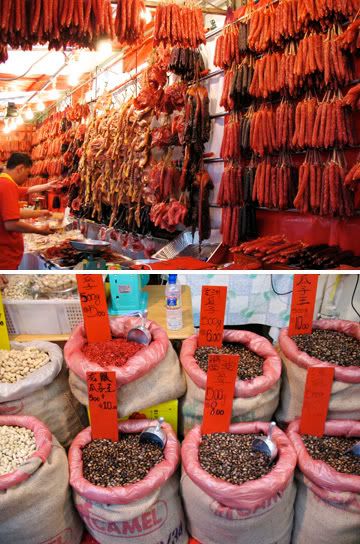 For many Chinese, it's frenzy shopping time! Many of those stalls selling new year snack happily let you try their products. You can literally eat your way from lane to lane towards a full meal for free! LOL! No... I didn't tried much. Am not so greedy! =P

The buying crowd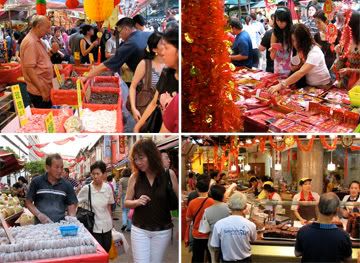 Try out the candies or cookies before you buy! xD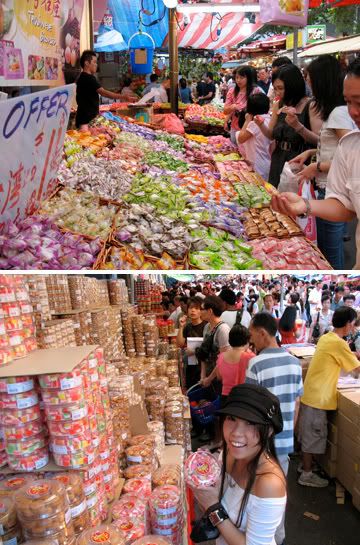 Grab your Fruits of Fortune!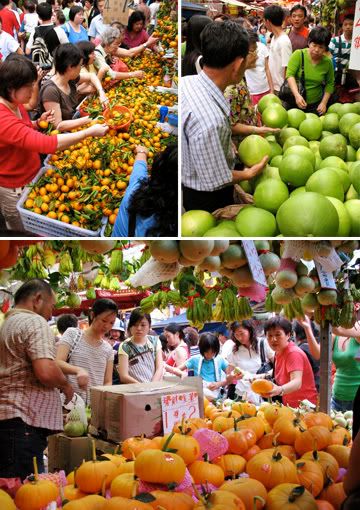 Buy your Lucky Plants & Fortune Flowers now!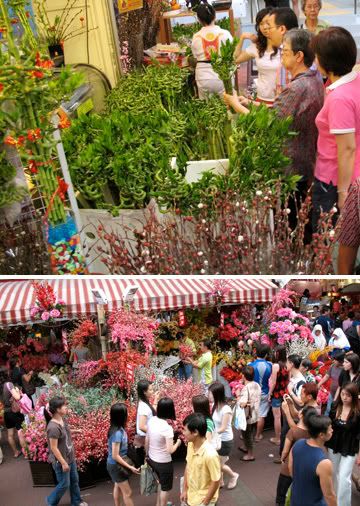 Amidst the hustle & bustle in Chinatown, there's really a festive atmosphere of welcoming a new year which make it sort of grander than the western/Gregorian calendar new year celebration. If firecrackers were not banned, it would be more impressive! xD
That's why I always go Chinatown at this time of the year... for the ambiance, the fun & the richness of the deep-rooted Chinese culture.

The Lion, The Ox & The Imperial Hamster! =P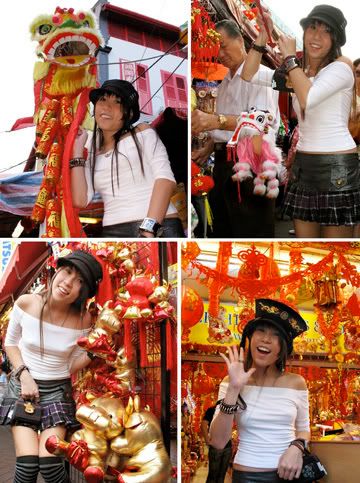 Sale Promoter of New Year Goodies! xD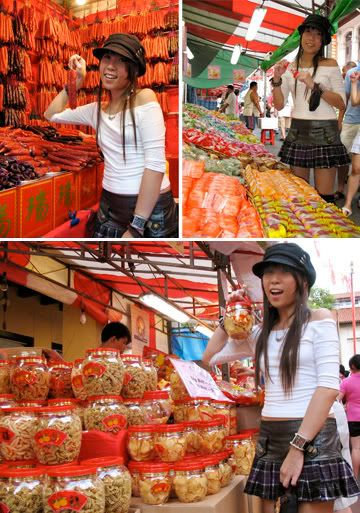 Cheap Sale! Everything Must Go! =D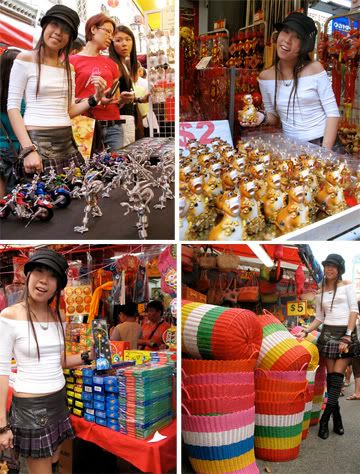 After a hard day work... erm... play, I relax on a trishaw. Do I look like a Japanese tourist exploring Chinatown? LOL! =P

Konnichi wa! xD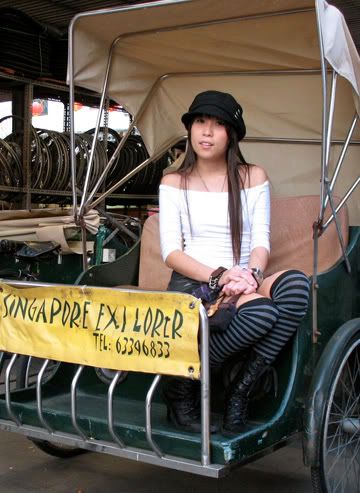 As daylight faded, time to go coz more people will swamp into Chinatown & I won't want to get stuck. It had been an enjoyable day.
Beautiful display at Chinatown main road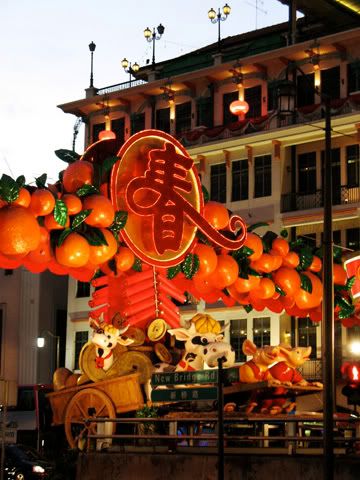 Two hours past midnight & the lions are still dancing. Drums & gongs are still sounding. Little boys & girls are still playing. At 2am in the morning on the first day of Chinese New Year as I nearly finished writing this entry. I would like to take this opportunity to wish everyone A Happy & Prosperous Lunar New Year! May the year of the Ox bring you, your family & your love ones much Happiness, Wealth & Good Health!
恭喜發財!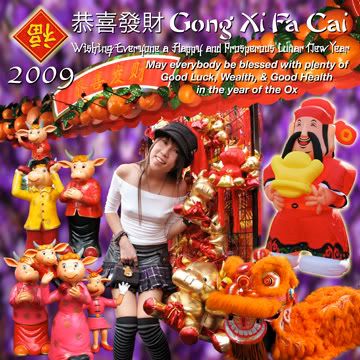 Note:
More & bigger pics in my Flickr album.