Bidadari, Haven For Wildlife Amidst The City
2012 ~ 2013 - Bidadari, a small patch of woodland, formerly the Muslim section of the cemetery, bounded by Bartley Road, Upper Serangoon Road, Upper Aljunied Road has become overgrown since the graves there were exhumed in the early 2000s. It has become a haven for wildlife, especially birds, some rare or endangered. it is also one of the very few places in Singapore where you can see the Variable Squirrel. Several ecologists say that Bidadari has been observed to support the highest density of migratory birds, more than at any other sites in Singapore. This is particularly impressive given the small size of the area. It had been theorized that Bidadari is part of a migratory pathway used by thousands of birds heading South for the winter migration, some hail from as far as Russia. This has attracted the attention of many nature lovers, especially birders & when news of the area is to be redeveloped into a new town under the Government's land use plan, it was received with dismay.
Currently, many nature lovers & the Nature Society of Singapore are planning a campaign to protect part of Bidadari. A proposal by Nature Society to conserve 25 hectares of the 200 hectares Bidadari was sent to the Ministry of National Development (MND) in December last year (2012). Till date, outcome unknown.
Together with my guy, I'd visited Bidadari a numbers of times & love the little friendly forest there, but now, this entry might be a goodbye to Bidadari. I'm sad that forest has to be destroyed as a result of our overpopulated city. The last time I was there, I could feel the sadness of the forest & the anger.
Yes, Mother Nature is angry! Angry at the stupidity & the greed of our country's leaders! Make the wrong choice & your ivory tower will collapse! What would you choose… Death or Life?
Seeds of Death & Water of Life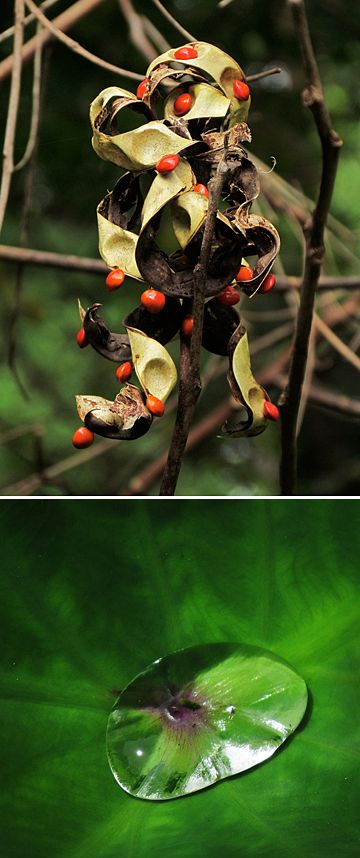 Left on its own, a forest is a beautiful place, full of life.
Fungus in the forest.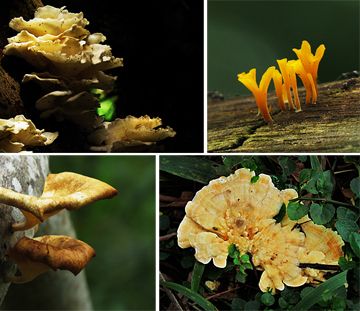 Variable Squirrel & an American Bullfrog.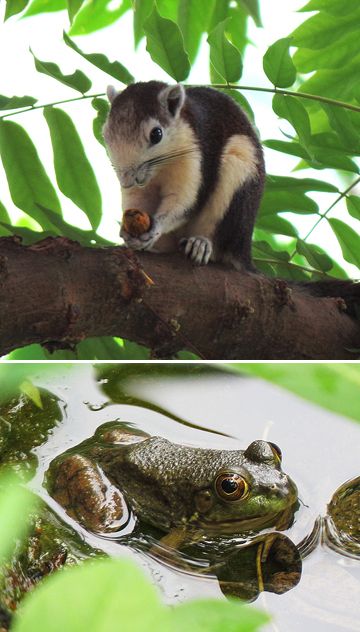 Songs of the Cicada & other insects fill the forest.
Cicada, a Beetle & a Sweat Bee that landed on my finger.

Crickets & GrassHoppers

Empty cast of a GrassHopper & a Jungle Cockroach.

Spiders are not inserts, but are Arachnid. Sighted a giant female Golden Orb Web Spider with a tiny male & a small golden spider with spiky legs (ID unknown to us).
Spiders at Bidadari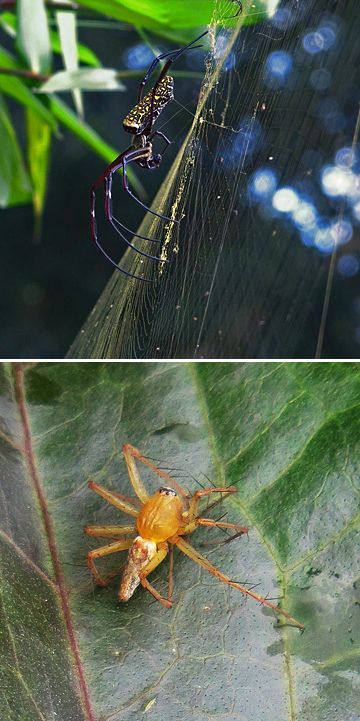 Spotted a pair of Fishing Spiders mating. Male spiders, which are usually much smaller than the female, are always at risk when mating with a female. She will eat him if he's too slow in disengaging after mating. Little deaths are for real to male spiders. LOL! =P
Fishing Spiders mating & he got away fast!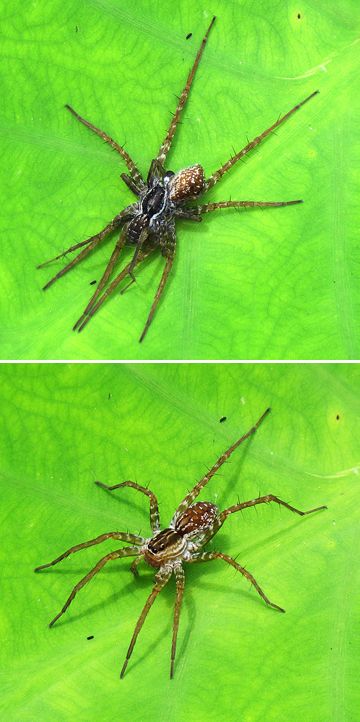 Photographing Butterflies is also one of our interest although I'm not good at ID-ing them.
Jacintha Eggfly & Peacock Pansy.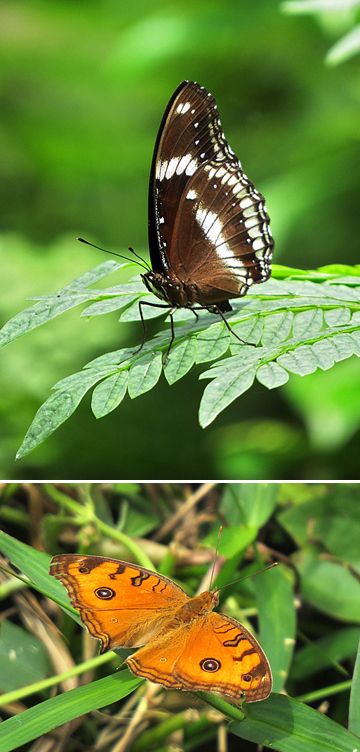 Lemon Emigrant & Dark Brand Bush Brown.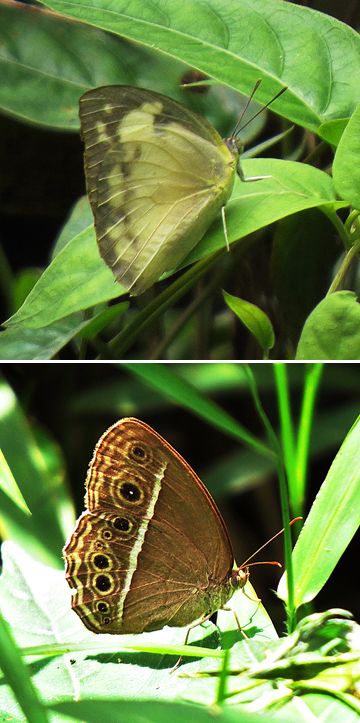 Bush Hopper & Chestnut Bob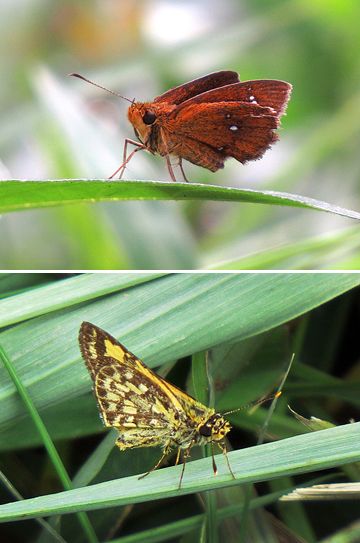 Correctly identifying Moths is a hair-pulling task.
Artaxa ormea, Hemistola Moth & Noctuid Moth.

Love taking pic of Dragonflies & Damselflies too, but ID-ing them is a complete nightmare!
Blue Dasher & Common Parasol.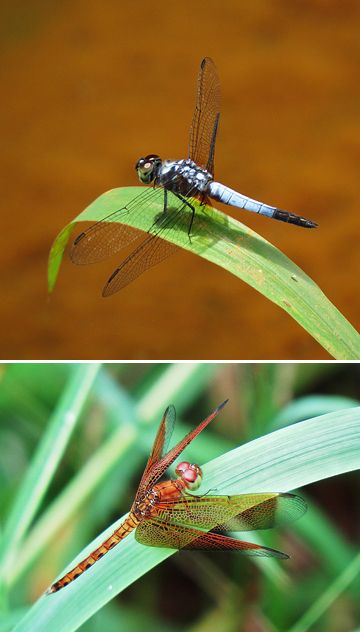 Common Blue Skimmer & Scarlet Grenadier.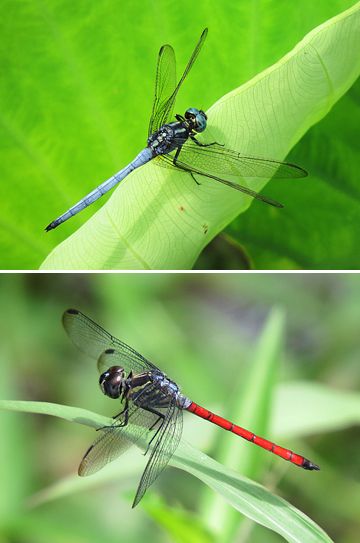 Spine-tufted Skimmers, male & female.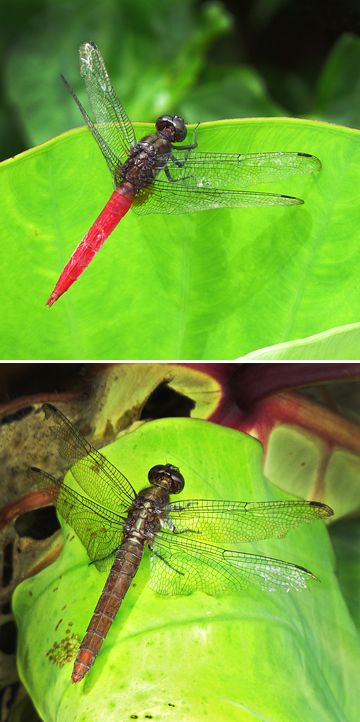 Slender Blue Skimmers, male & female.
White-barred Duskhawks, male & female.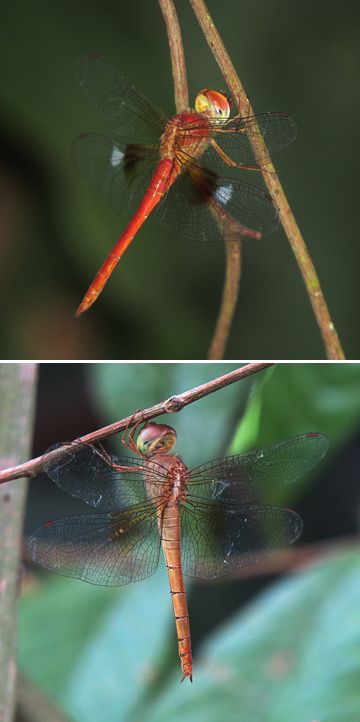 Hierarchy of female White-barred Duskhawks.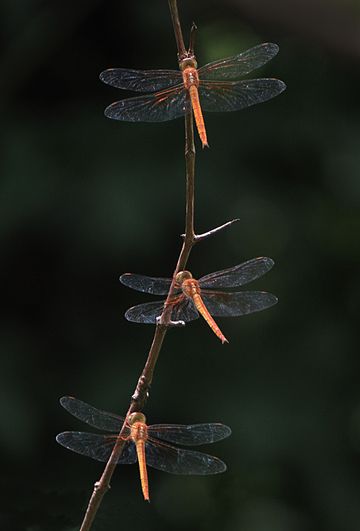 Variable wisp, male & female (red form).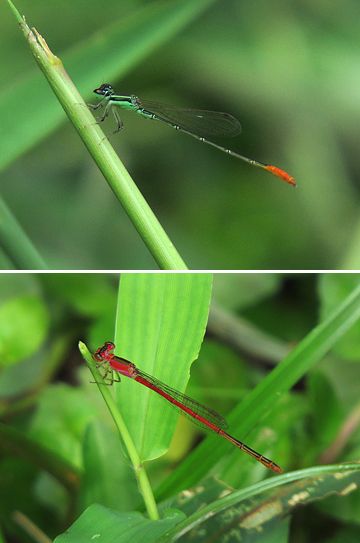 Variable Wisp male (white form) & Common Bluetail.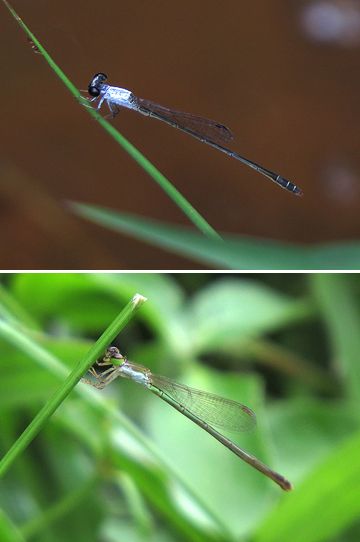 Of all our interest in wildlife photography, birds are one of our favorite subject. Whenever possible, I would join in the fun of birding with my baby camera, a Nikon CoolPix S6300 while my guy is armed with a longer reach Canon SX50.
Me with a group of birders @Bidadari.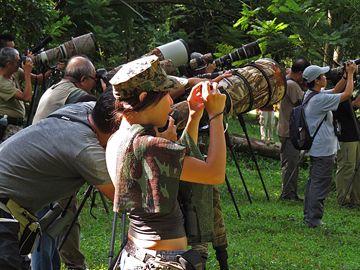 According to a list in a FaceBook group, 'Saving Bidadari for Birds and People', at the current count, a total of 139 species (37% of national total) of birds are spotted at Bidadari. Of this 139 species, 81 are resident species & 58 are winter or passage migrants.
List of birds sighted at Bidadari as of April 2013:
Red Jungle Fowl
Sunda Pygmy Woodpecker
Rufous Woodpecker
Banded Woodpecker
Laced Woodpecker
Common Goldenback
Lineated Barbet
Coppersmith Barbet
Oriental Pied Hornbill
Oriental Dollarbird
Black-backed Kingfisher
Stork-billed Kingfisher
Ruddy Kingfisher
White-throated Kingfisher
Black-capped Kingfisher
Collared Kingfisher
Blue-throated Bee-eater
Blue-tailed Bee-eater
Chestnut-winged Cuckoo
Large Hawk-Cuckoo
Malaysian Hawk-Cuckoo
Hodgson's Hawk-Cuckoo
Indian Cuckoo
Oriental Cuckoo
Banded Bay Cuckoo
Plaintive Cuckoo
Rusty-breasted Cuckoo
Little Bronze Cuckoo
Asian Drongo-Cuckoo
Asian Koel
Lesser Coucal
Rainbow Lorikeet
Yellow-crested Cockatoo
Tanimbar Corella
Blue-crowned Hanging Parrot
Rose-ringed Parakeet
Red-breasted Parakeet
Long-tailed Parakeet
Germain's Swiftlet
Asian Palm Swift
Fork-tailed Swift
House Swift
Grey-rumped Treeswift
Collared Scops Owl
Spotted Wood Owl
Grey Nightjar
Large-tailed Nightjar
Common Pigeon
Spotted Dove
Zebra Dove
Pink-necked Green Pigeon
Jambu Fruit Dove
Slaty-breasted Rail
White-breasted Waterhen
Jerdon's Baza
Black Baza
Crested Honey-Buzzard
Brahminy Kite
White-bellied Sea Eagle
Crested Serpent Eagle
Crested Goshawk
Chinese Sparrowhawk
Japanese Sparrowhawk
Grey-faced Buzzard
Booted Eagle
Rufous-bellied Eagle
Changeable Hawk-Eagle
Peregrine Falcon
Purple Heron
Cattle Egret
Chinese Pond Heron
Striated Heron
Malayan Night Heron
Von Schrenck's Bittern
Cinnamon Bittern
Hooded Pitta
Blue-winged Pitta
Golden-bellied Gerygone
Tiger Shrike
Brown Shrike
Long-tailed Shrike
House Crow
Large-billed Crow
Black-naped Oriole
Pied Triller
Ashy Minivet
Pied Fantail
Ashy Drongo
Crow-billed Drongo
Greater Racket-tailed Drongo
Asian Paradise Flycatcher
Japanese Paradise Flycatcher
Common Iora
Orange-headed Thrush
Siberian Thrush
Eyebrowed Thrush
Brown-chested Jungle Flycatcher
Dark-sided Flycatcher
Asian Brown Flycatcher
Brown-streaked Flycatcher
Ferruginous Flycatcher
Yellow-rumped Flycatcher
Chinese Flycatcher
Mugimaki Flycatcher
Blue-and-white Flycatcher
Siberian Blue Robin
Oriental Magpie-Robin
Asian Glossy Starling
Daurian Starling
White-shouldered Starling
Common Myna
White-vented Myna
Common Hill Myna
Barn Swallow
Pacific Swallow
Red-rumped Swallow
Red-whiskered Bulbul
Yellow-vented Bulbul
Zitting Cisticola
Oriental White-eye
Oriental Reed Warbler
Common Tailorbird
Dark-necked Tailorbird
Rufous-tailed Tailorbird
Ashy Tailorbird
Yellow-browed Warbler
Arctic Warbler
Eastern Crowned Warbler
Striped Tit-Babbler
Scarlet-backed Flowerpecker
Brown-throated Sunbird
Olive-backed Sunbird
Crimson Sunbird
Eurasian Tree Sparrow
Forest Wagtail
Yellow Wagtail
Paddyfield Pipit
Olive-backed Pipit
Scaly-breasted Munia
And we have the pleasure of capturing some of them with our cameras.
White-collared Kingfisher had caught a lizard meal, White-throated Kingfisher & Ruddy Kingfisher.

A pair of loving Oriental Dollarbirds starting a family.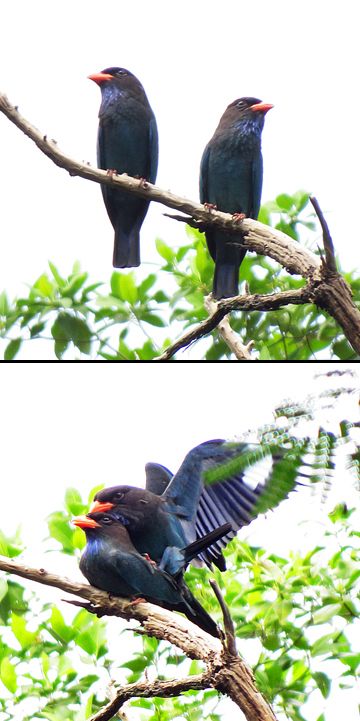 A pair of Tanimbar Corella at their nest.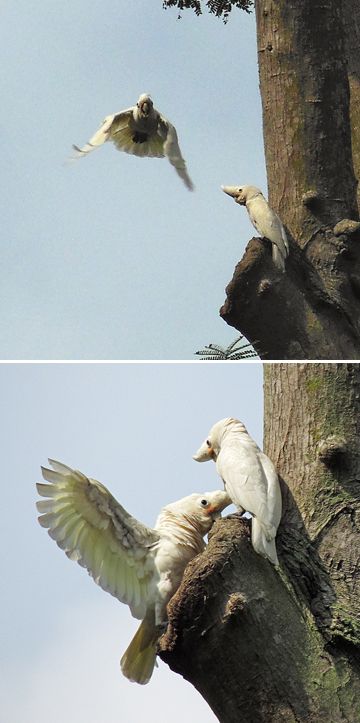 Dark-sided Flycatcher & Ferruginous Flycatcher.

Brown-chested Jungle Flycatcher & Mugimaki Flycatcher.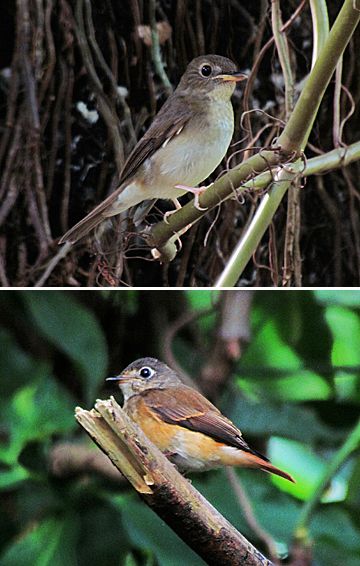 Laced Woodpecker (female) & Banded Woodpecker.

Ashy Minivet, Asian Brown Flycatcher & Little Bronze Cuckoo (juvenile).

Indian Cuckoo & Oriental Cuckoo.

Chestnut-winged Cuckoo & Hodgson's Hawk Cuckoo.

Asian Drongo-Cuckoo & Brown Shrike.

Oriental Honey Buzzard & Black Baza.

It would be a great pity if this gem of a forest in the middle of the city is destroyed. Rich does not always means money. We will definitely be poorer if the little forest of Bidadari is gone.
Labels: Animals of Singapore, Bidadari, Birds of Singapore, Nature, Nature Photography, Wildlife of Singapore, Wildlife Photography