Songs & Magix
18th July, 2009 ~ Was invited to a music event by Smith, a friend who is the marketing executive of PoMo, a newly revamped shopping mall at Selegie Road once known as Paradiz. It is a fortnightly event organized by YouthBox. Hamster me who couldn't sing even to save my life, dragged my friend, Nath to the event. Nath's hobby is singing & she is quite competitive in it. She had participated in many singing contests & won quite a few prizes. So, with full confidence, we went to this event. xD
On Stage!
The event was held at the basement of the mall. The stage was quite small due to space constrain.
Event Location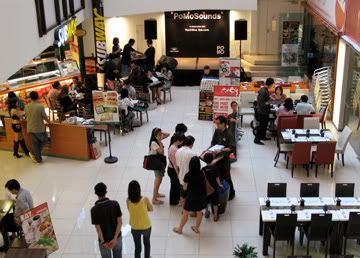 It was more like an open karaoke than a music event. Nath was the first singer & she belted out a lovely Mandarin song which in my opinion, the best effort of the whole event. Well... in a sense, at the event, compared to those kid singers there, Nath can be considered as quite the pro. xD
Singing Star, Nathalia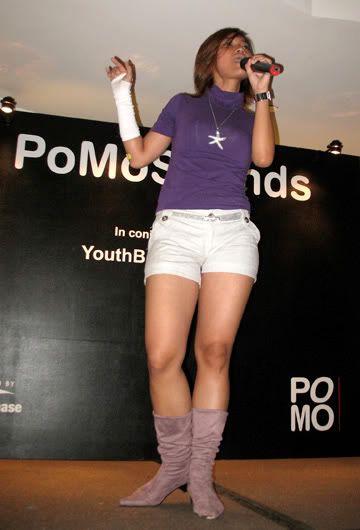 At the event, we were introduced to Derek, owner of Secret Skills Enterprise, an up-market magic school which provides exclusive course in the art of magic. It also claimed to be the first magic school in Singapore to have their own magic apparels & accessories.
Schooled in Secret Skills! xD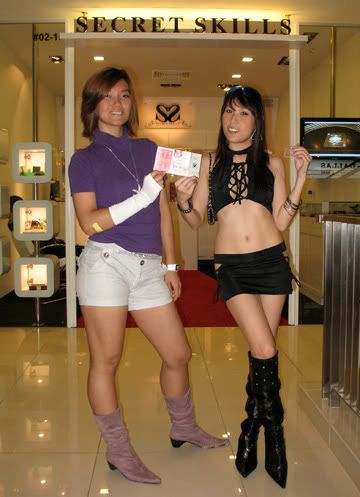 We were shown around the place, introduced to some aspiring magicians & Derek, the Chief Magician illusional-ed us with his magic skills. Magic had always interest & intrigues me, but poor bimbo hamster me just couldn't get the drift of it! Always got bluff! =P
Bluffed by Magix! xD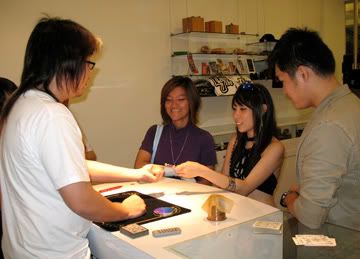 Inspiring to be a magician? Are you good enough to join the rank of magicians? Find out @ Secret Skills!
Secret Skills is at: #02-05, PoMo, Selegie Road. Contact: 6337 3977.
We have Secret Skills! =P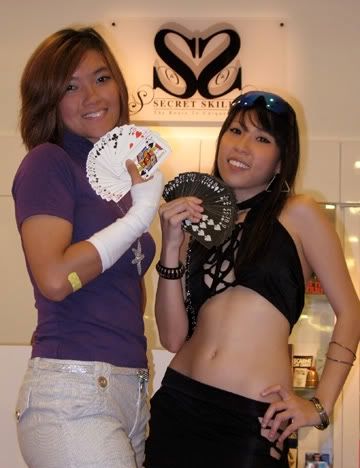 After all those magical moments, what's more appropriate than to go watch Harry Potter and The Half Blood Prince? xD
Harry Potter Movie Poster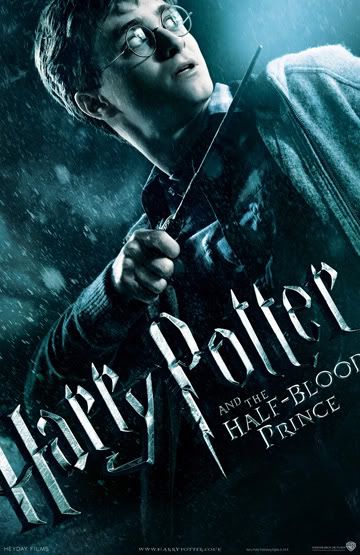 The movie isn't any good in my opinion. Plot falls flat, without logic & reason. Very childish storylines with so obvious outcomes. I think this is the worst installation of the whole series so far. I watched it coz I wanna finish the whole thing since watching the first Harry Potter movie so long ago. Maybe I'd outgrown it. Lets hope the final ending wouldn't be a disappointment or anticlimax. Won't be crossing my fingers over that! Well... what to expect of a children story written by a woman? LOL! xD
Labels: Event