Cathay Platinum Movie Suites
Saturday, 8th March 2014 ~ On 27th January, we (my guy & me) went to The Cathay for the movie "I, Frankenstein". Before the movie, I bought an ice-cream. While eating it, we passed by a free photo booth provided by Cathay Organisation as a promotion for the movie. Out of curiosity & wanting a little fun, I posed for a pic with me offering my ice-cream to the Demon Prince which character was featured in the movie. When that pic appeared in Cathay Organisation's FaceBook page, I went tagged myself & titled the pic as "Ice-cream, Not War!".
Link:
https://www.facebook.com/CathayOrganisation/photos/a.833275323364848.1073741922.489900317702352/833275363364844/
Ice-cream, Not War!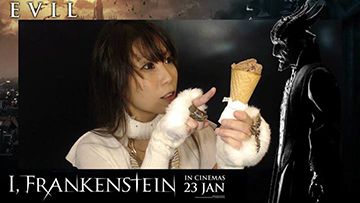 The whole matter was forgotten till I received a message from Cathay Organisation stating that my pic had won a Platinum Movie Suites Gift Card. Oh wow! I didn't know there was a prize involved when I took that pic. Checked back on their FaceBook & saw it was stated: "Reveal your inner monster at The Cathay, take a creative photo, tag your photo and stand a chance to win the Platinum Movie Suites Gift Card should your picture be picked as the most creative photo!"
I won by accident! Haha… LOL! =P
Won a Platinum Movie Suites Gift Card.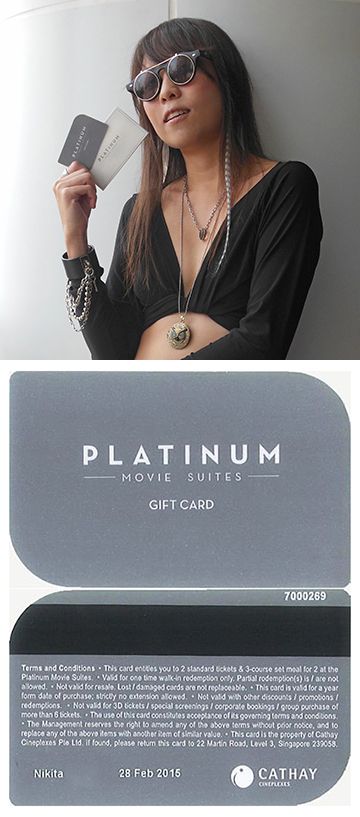 The gift card entitled 2 people to watch a movie at Cathay's Platinum Movie Suites which includes a 3-course meal for both. Cool!
So, when "300 - Rise Of An Empire" was released, I used the card to watch it on Saturday, 8th March.
300 - Rise Of An Empire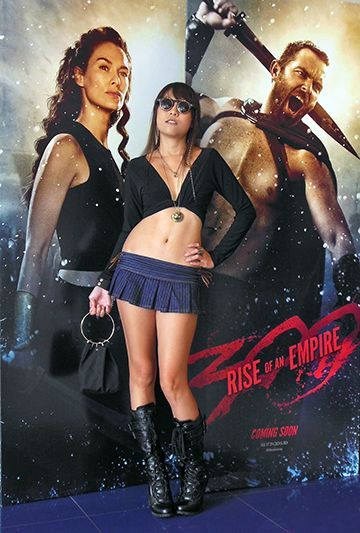 @Platinum Movie Suites.
Before checking in, I shot a pic with a promotion standee for "Captain America, The WInter Soldier". No, not hoping for a price. Haha… I always do that with nice movie standee & I will be waiting for Captain America release anyway.
Captain America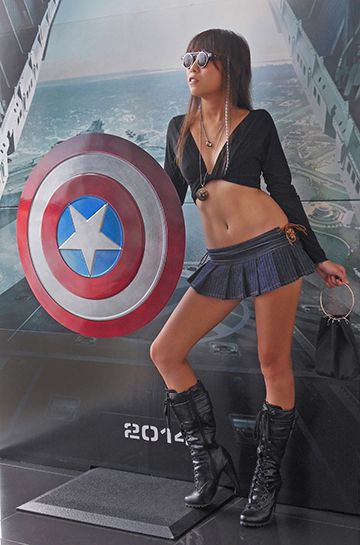 The waiting lounge of the Platinum Movie Suites has a nice setup… well, nicer since I'm in the pic. LOL! =P
Lounging @Platinum Movie Suites.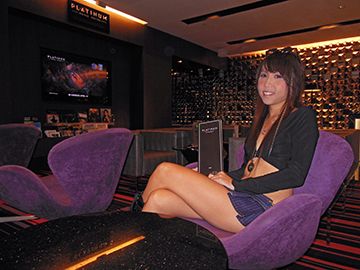 A server handed us menu & we ordered our meal to be eaten inside the theatre. Starting of with Chicken Caesar Salad, Oven roasted chicken we chose for our main course, Tiramisu for dessert & finished off with Iced Tea.
3 Course Platinum Set Meal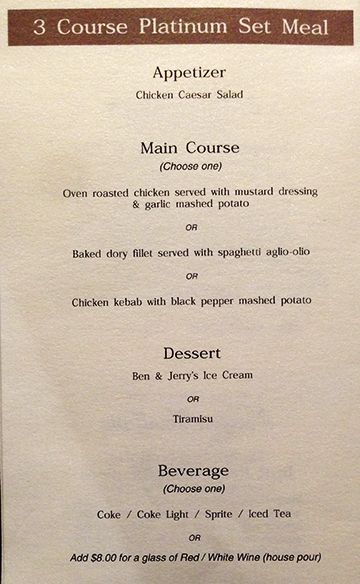 Yummy! The meal is surprisingly great! Unfortunately, it was way too dark in the theatre to take good pics of our meal & using flash is not ethical. Anyway, inside the theatre, the auto reclining chair with blanket provided is very comfy. I wonder how many had fallen asleep while watching a movie there. With a full stomach, cozy & warm wrapped in blanket, I almost did! =P
In closing this entry, I would like to say a BIG thank-you to Cathay Organisation & their staffs for a wonderful movie experience!
Platinum Movie Suites, a great movie experience!