Kites@East Coast Park
18th May, Sunday ~ Went too early for an appointment at Parkway Parade. With much time to waste, I walked across to East Coast Park. Beautiful blue cloudless day. Many tents & people were BBQ-ing, tomorrow is a holiday, no Monday blues... happy party time! =D
Tent-age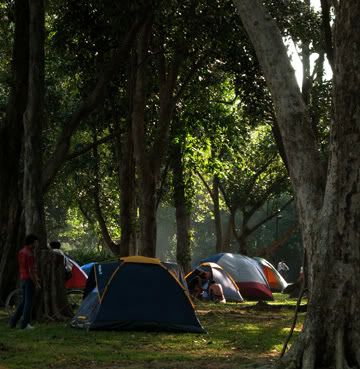 Walked to a small jetty nearby, looked for catch of the day. Not much, only small fry & disappointed anglers. Perhaps fishie frightened away by yacking couples, cyclists, in-line skaters & screaming children. xD

Hard Luck Anglers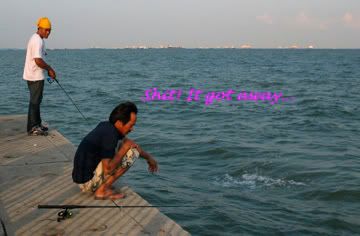 "I catch, mommy cook!"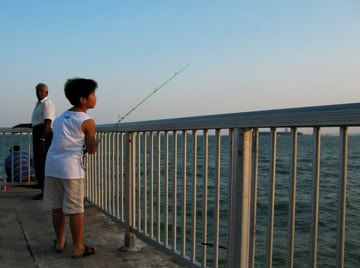 Happy Couple, Frustrated Fisherman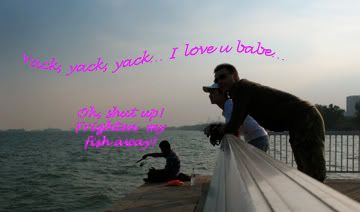 In-line Skate, Off-line Love? =P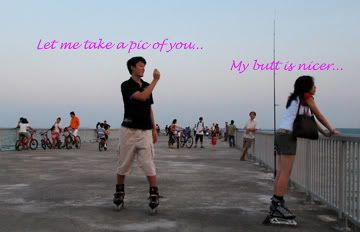 Tiny Bike =P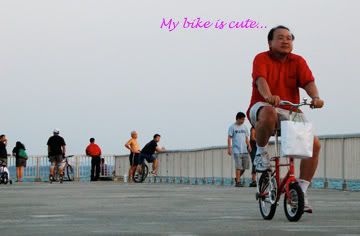 Cute little disobedient girl making lots of noise at the jetty. Quite a rebel, she was, just like me when I was her age... Hahaha... xD

Hell Angel!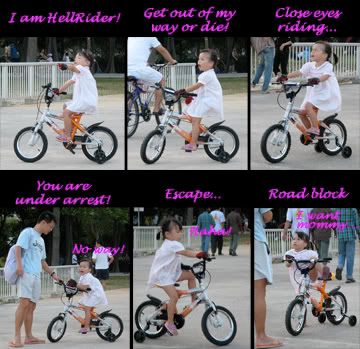 Earlier, on the way to the jetty, I saw kites in the sky. Three of them, like colorful birds performing amazing formation flying.

Kites in formation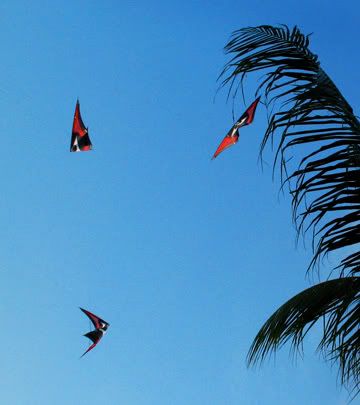 Seems that jetty is where regular kite flyers go fly kites. On the ground, kites are listless, but in the air, in the hands of experts, they dance.

Sand Kites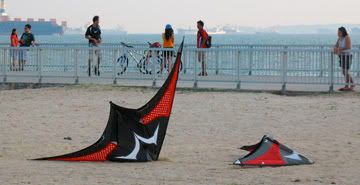 Lifeless Kite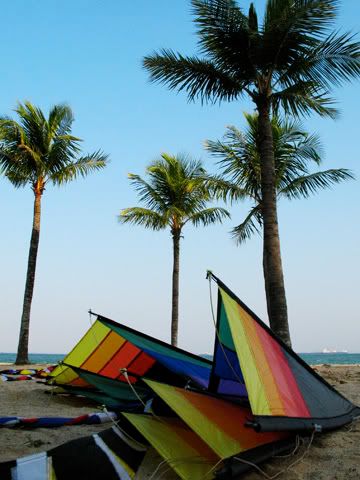 Kite Watchers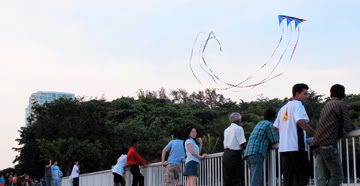 Watching those lovely kites dance in the sky is quite mesmerizing. Go fly a kite, they said. It may seem easy, but not so, as this kid found out...

Take it to the sky!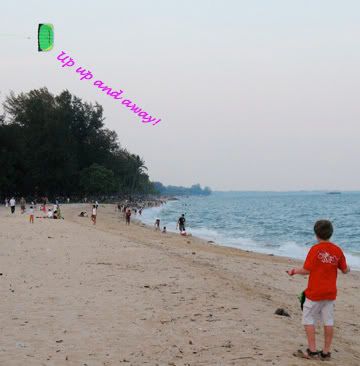 And CRASH! Hahaha...! =P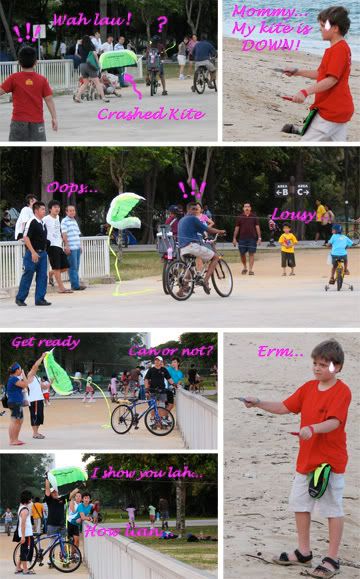 Under the control of experts, kites perform beautiful dance!

KiteMan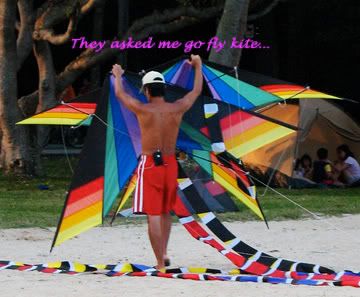 Spiraling Kite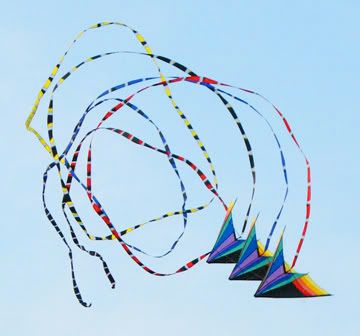 The Dance of Kites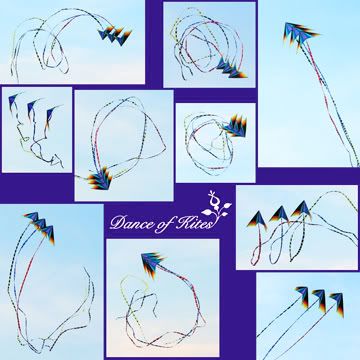 Feel so happy, watching dancing kites in the sky. In the loving & expert guiding hands of the unselfish guardian, kites seem so free, no responsibilities, no worries, no sadness, so hengbok!
Dusk approach, time to return to the reality of hard ground.

Time to leave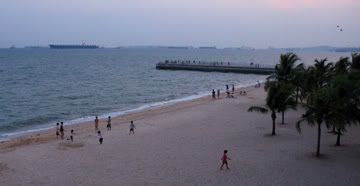 A full mocking moon rise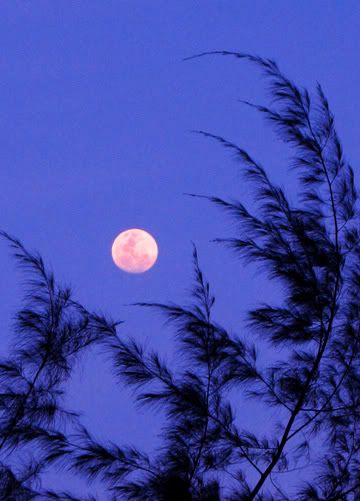 Tomorrow, the smiling sun will rise again. To burn away all the gloomy worries, the brooding darkness. Hengbok kites will take to the sky, for a happier & better future. Skyward to freedom!
Note:

Hengbok = Happiness in Korean = also my online nick.